Members Login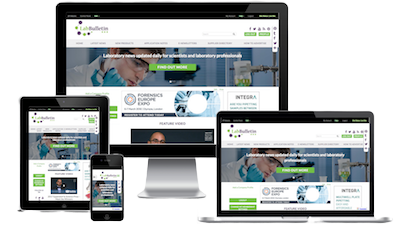 Monthly Newsletter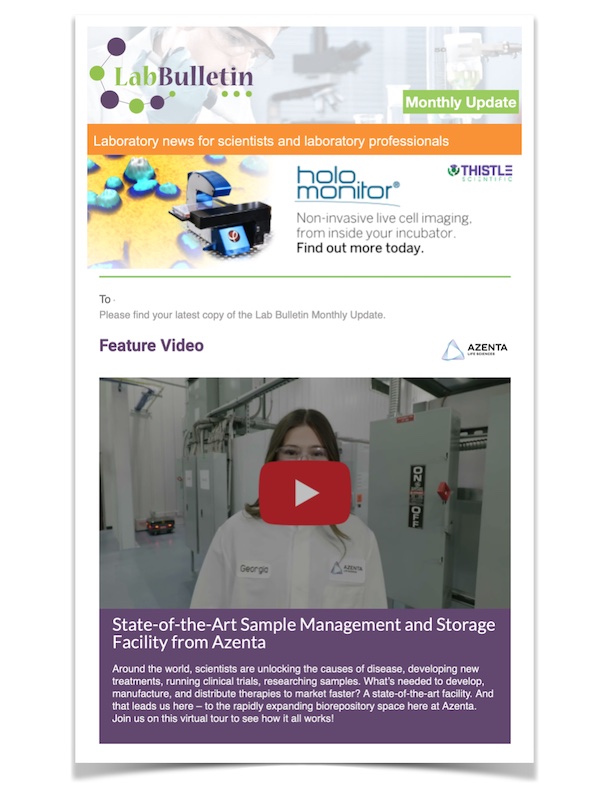 Microscopy | Image Analysis
IT Solutions and Laboratory Automation
See Dallas Campbell at the Scientific Laboratory Show & Conference 2018!
publication date:
Mar 16, 2018
|
author/source:
Scientific Laboratory Supplies Ltd
Scientific Laboratory Supplies Ltd very excited to announce that Dallas Campbell, from Bang Goes The Theory and Tim Peake's Return to Earth Live, has now been confirmed as a speaker for the Scientific Laboratory Show & Conference 2018.
For Dallas, science isn't a subject. It's an adventure. He has a lifelong passion for understanding how the world works and for exploring our relationship with science, technology and engineering – past, present and future. He's a very experienced presenter and speaker including Tim Peake's Return to Earth Live at the Royal Albert Hall, BBC Bang Goes the Theory national tour, Royal Institution Christmas Lectures & Spacesuit Live, Doctor Who 50th Anniversary at London's Excel Arena, Fame Lab International and Cheltenham Science Festival. In October 2017, Dallas was chosen to host the sell-out event at the Barbican in London where he interviewed Major Tim Peake live onstage. His new book is Ad Astra: An Illustrated Guide to Leaving the Planet.
You'll know Dallas from his many TV appearances including BBC2's Stargazing Live with Dara O'Briain and Professor Brian Cox for Tim Peake's live launch to the International Space Station (December 2015) BBC1's Bang Goes The Theory - the prime time science magazine show BBC4's Horizon Guide, in which he investigates big science subjects such as quantum mechanics. Five's The Gadget Show team where his exploits included testing out a jet-powered luge, the latest survival gadgets and breaking the Scalextric land speed record.
Fearless, engaging and inspiring, he speaks about a wide range of topics including science, rockets and Space. Dallas is very keen to encourage more women and girls into science as a career and has worked with Science Girl for many years. He's one of the leading men in Women In Tech: at times, he has been the "token" male in all-female science and technology events.
He is a regular contributor to the BBC's Science magazine Focus, The Times' Eureka magazine and has written for The Observer. He is a guest on BBC Radio 4's comedy science show The Infinite Monkey Cage, Loose Ends with Clive Anderson and Shaun Keavney's Breakfast Show (BBC6 Music), and regularly appears on The One Show, BBC Breakfast & The Wright Stuff. His own series include The Treasure Hunters and City In the Sky (BBC2).
He is an Honorary Fellow of the British Science Association in recognition for his work in engaging people with science & technology. He is a judge on their annual Young Scientist & Engineer of the Year awards.
Dallas is an actor and writer whose curiosity and original mind have led him into a parallel career as one of television's freshest and funniest talents and broadcasters.
His passion for popularising science and for investigating the weirder areas of life, the universe and everything, took him from a background in theatre and film work into researching, writing and presenting authored documentaries for television.
In 2007 he went to Los Angeles to work with RJ Cutler's company, ARP, on his own humorous investigative series, Dallas in Wonderland for The Discovery Channel. The ultimate layman's guide to achieving the impossible, it sees Dallas having a go at things that laymen aren't supposed to be able to do: such as going into space, breaking the men's 100m record, or journeying to the centre of the Earth.
Dallas studied English and Drama before becoming an actor. In his varied career on stage, film and TV, his roles have included Atilla, Moll Flanders, Doomwatch and Family Affairs. Theatre brought him together with legendary comic maverick Ken Campbell on some hair-brained projects, most notably The Warp – the 29 hour 'Fortean' epic which made it into the Guinness Book of Records as the world longest (and possibly oddest) play. He works regularly with acclaimed filmmaker Emily James on projects as diverse as Channel 4's puppet-driven consumer show Don't Worry, and the multi award winning musical documentary A Brief History of Cuba in D Minor.
Dallas co-wrote and directed the award winning short comedy film No Deposit No Return, about a raid at a sperm bank. It premiered at the Edinburgh Film Festival as part of the UK Film Council's best short film selection, and can be viewed on the BBC's film network site.
Dallas spent several years living in Los Angeles, but is now in London. And he collects bits of space suits.
---
more about the Scientific Laboratory Show & Conference 2018
---