Members Login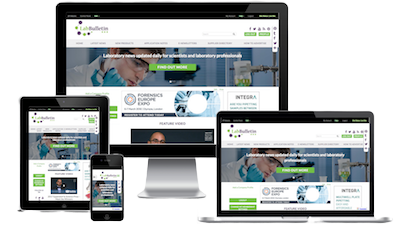 Monthly Newsletter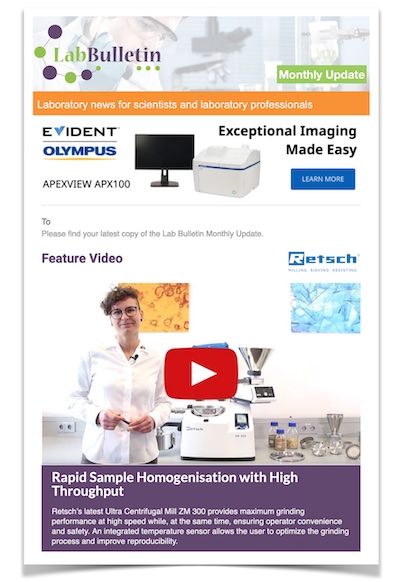 Special Offers and Promotions
Microscopy | Image Analysis
Meet. Learn. Discover - Scientific Laboratory Show and Conference 2018
publication date:
Feb 28, 2018
|
author/source:
Scientific Laboratory Supplies
Scientific Laboratory Supplies (SLS) will be staging the next Scientific Laboratory Show and Conference on May 23rd 2018 at the award winning East Midlands Conference Centre, The University of Nottingham.
Working in partnership with The Science Council – the show and conference promises to be bigger and better than ever. There will be over 60 exhibitors on hand to discuss visitor's laboratory needs and demonstrate the latest products and technologies.

Highlights include:

Full Seminar/workshop programme counting towards CPD
Prominent keynote speakers
Over 60 leading exhibitors of scientific equipment and supplies
All refreshments and lunch are included
Free transport for groups of 8 or more
The extensive and varied conference programme will allow attending visitors to add to their CPD portfolio. There will be a workshop programme within the Professional Development Zone aimed at providing support and advice to visitors about their careers and career progression.

Member bodies of the Science Council will be in attendance throughout the day to help and advise the show delegates including The Royal Society of Chemistry, The Royal Society of Biology, The Institute of Biomedical Sciences and The Institute of Physics to name a few. Science Council Employee Champion MRC Harwell Institute will also be there to discuss the work of the MRC along with giving an insight into what it means to be a Science Council Employee Champion. Attendees will get the chance to network with peers, learn how they can build a strong portfolio of Continuous Professional Development and discover some of the latest technologies and trends in the scientific arena from world leading manufacturers

Commenting on the Conference, Joshua Chapman – Marketing Director, SLS said "We have watched this conference go from strength-to-strength and this year, with the support of The Science Council, we are thrilled to see it move to the next level and become the 'go to' event for all professionals involved in the laboratory environment, whether they are a research scientist, a lab manager, working at the bench or in the office. Visitors are guaranteed to gain something valuable from a day inspired by scientists, for scientists" he added "Both the Science Council and Scientific Laboratory supplies are keen to recognise the world leading talent we have in our scientific community and there's no better way than rewarding these key people with the ability to develop themselves at the event through the variety of workshops, seminars and key-note lectures"
Belinda Phipps Chief Executive for the Science Council added "The UK has some of the best science technicians in the world and the fantastic science this country does could not happen without the support and professionalism of our technicians. The Scientific Laboratory Show is a great way to celebrate our scientific talent".
"The Science Council is delighted to be part of bringing technicians, scientists, educators, employers and Royal Societies and Institutes together for a day where learning and professional development go hand in hand with some much-needed networking. We are certainly looking forward to it."
A full seminar and workshop programme along with keynote speakers will be announced shortly. It's free to attend and quick and easy to register.
Visitors can enjoy free refreshments and lunch during the day along with taking part in a hole-in-one competition – (where they have a chance to win £250 of Amazon vouchers), having a pic with their colleagues in a photo booth, Indulging in a delicious ice cream made using liquid nitrogen, amongst many other attractions.
The Scientific Laboratory Show and Conference in collaboration with The Science Council will take place at the East Midlands Conference Centre. University of Nottingham. 23rd May 2018. 9.00am to 5.00pm. The day is a must do in everyone's scientific calendar!
---
---