Members Login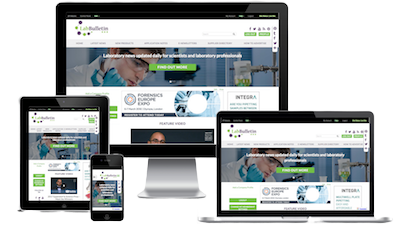 Monthly Newsletter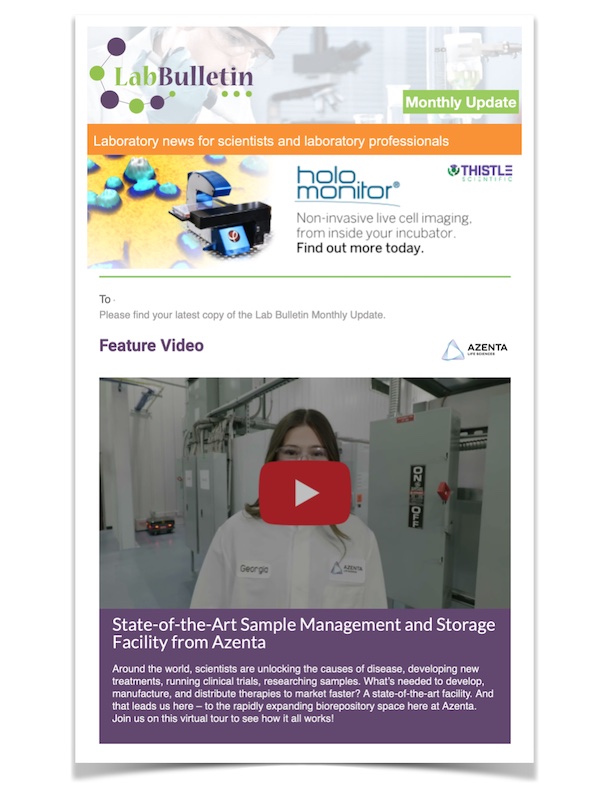 Microscopy | Image Analysis
IT Solutions and Laboratory Automation
National Reference Laboratory (NRL) leads accreditation efforts in the region by completing record-breaking 12 quality assurance accreditations and inspections in 2016
publication date:
May 2, 2017
|
author/source:
National ReferenceLaboratory
NRL Receives Globally Recognized ISO 15189 Accreditation for Quality Excellence for Four more Laboratories in their Network.

The latest accreditations support the continued growth of nrl's delivery of medical laboratory excellence, to ultimately improve patient outcomes across Abu Dhabi and the region.
National Reference Laboratory (NRL), part of Mubadala's network of world-class healthcare providers, today announced receiving the ISO 15189 accreditation for their laboratory at ICAD and three managed laboratories at Imperial College London Diabetes Centre in Abu Dhabi and Al Ain and Healthpoint in Abu Dhabi, inspected earlier in 2016.
Today's announcement takes the total number of ISO 15189 accredited and inspected laboratories within NRL's network to six, with NRL's Dubai laboratory being an early adopter of the standard in 2011. The ISO 15189 is a globally recognized mark of excellence in laboratory quality and reliability. Following the requirements of ISO 15189 enables medical laboratories to meet international standards for patient care and laboratory responsibility, and to improve services and business processes by providing an effective quality management and technical competence framework.
In 2016, NRL's network successfully passed a record-breaking, nine, first-time inspections and an additional three re-accreditation inspections by international benchmark quality accreditation standards, including College of American Pathologists (CAP), International Standards Organization (ISO) 15189 and Joint Commission International (JCI). With six CAP-accredited labs, NRL is the largest, referral CAP-accredited laboratory network in the Middle East.
Abdul Hamid Oubeisi, CEO of NRL said: "Recognizing that approximately 70% of medical decisions are influenced by information obtained from laboratory tests, it is our mission to ensure a robust foundation to the fast-developing healthcare system in the UAE, by providing quality, fast, accurate and reliable laboratory services. Today's important international recognition is a further testament to how we are bringing best in class laboratory testing to the UAE and the region, with focus on patient care, quality, technology and customer service. We are fully committed to a comprehensive continual improvement program across all aspects of our business, and following the recommendations of the Abu Dhabi Quality and Conformity Council, we are ensuring that the ISO 15189 accreditation is achieved across all our laboratories. In fact, the laboratory management implementation model of NRL requires that we pursue both CAP and ISO 15189 accreditations for all laboratories in our network, one year after commencement of services."
He continued: "The fact that the scope of our accreditations covers all tests performed across all departments in our laboratories, further cements the position of NRL as a regional quality leader. We are also extending the reach of our knowledge and experience to the wider regional medical community, by leading a series of educational activities, with the final goal of improving the standards of care for as many patients as possible." said Abdul Hamid Oubeisi, CEO of NRL.
The ISO 15189 accreditations were granted by the Dubai Accreditation Center, which is a regional accreditation body approved by International Laboratory Accreditation Cooperation (ILAC). In 2014, the Abu Dhabi Quality and Conformity Council, the entity responsible for developing and driving standards across the Emirate, developed guidelines for all medical laboratories to comply with the ISO 15189 standard.
Abdulla Hassan Al Muaini, Executive Director Conformity Scheme Services at Abu Dhabi Quality and Conformity Council (QCC), added: "In our ongoing pursuit to enhance the quality infrastructure and services in Abu Dhabi, QCC prioritizes the continuous improvement of the emirate's technical capabilities and related infrastructure. These capabilities will help us meet the evolving standard requirements of Abu Dhabi to enable the Emirate's healthcare sector. Achieving such certifications by NRL and similar entities is key to the Emirate's success in raising the quality of the services provided in all sectors. We are committed to support and continuously provide development programs that reflect our proactive approach in enabling stakeholders and fulfilling the requirements of industry for cutting-edge testing and calibration services."
About National Reference Laboratory
National Reference Laboratory is a Mubadala Company created in partnership with and managed by Laboratory Corporation of America® Holdings (LabCorp®), a world leading life sciences company, providing comprehensive clinical laboratory services.
National Reference Laboratory's vision is to increase the spectrum, coverage and overall efficiency of laboratory testing, to implement international best practice reference laboratory processes and to set the benchmark for quality standards in the region. Together with the significant resources of LabCorp, National Reference Laboratory offers a comprehensive menu of more than 4,700 tests, providing a complete solution for all clinical testing needs in an efficient and high-quality environment that reduces both turnaround time and logistics-related costs, compared with other laboratories. Through its commitment to a comprehensive Quality Management System (QMS), investment in state-of-the-art technologies, superior connectivity solutions, advanced logistics systems and the engagement of highly-skilled and experienced employees National Reference Laboratory has attained and maintained a position as a trusted resource for all healthcare providers and patients in the region.
NRL owns two laboratories, one in Abu Dhabi and one in Dubai and manages the laboratory of Healthpoint in Abu Dhabi as well as the laboratories of all Imperial College London Diabetes Centre's branches in Abu Dhabi and Al Ain. In partnership with Cleveland Clinic Abu Dhabi (CCAD), NRL jointly manages the Anatomic Pathology laboratory and is responsible for all CCAD laboratory referral testing.
NRL's network recently expanded to include two additional laboratories, each located on our client's premises and managed by NRL: Etihad Airways Medical Centre (Abu Dhabi) and Valiant Clinic (Dubai), a premium outpatient clinic managed and operated by Houston Methodist Global Health Care Services and brought to Dubai by Meraas. This brings the total number of laboratories managed by NRL to nine.
For more info, please visit www.nrl.ae.
---
About LabCorp
Laboratory Corporation of America® Holdings, an S&P 500 company, is the world's leading healthcare diagnostics company, providing comprehensive clinical laboratory services through LabCorp Diagnostics, and end-to-end drug development support through Covance Drug Development. LabCorp is a pioneer in commercializing new diagnostic technologies and is improving people's health by delivering the combination of world-class diagnostics, drug development and knowledge services. With combined revenue pro forma for the acquisition of Covance in excess of $8.5 billion in 2015 and more than 50,000 employees in over 60 countries, LabCorp offers innovative solutions to healthcare stakeholders. LabCorp clients include physicians, patients and consumers, biopharmaceutical companies, government agencies, managed care organizations, hospitals, and clinical labs. To learn more about Covance Drug Development, visit www.covance.com. To learn more about LabCorp and LabCorp Diagnostics, visit www.labcorp.com.
---