Members Login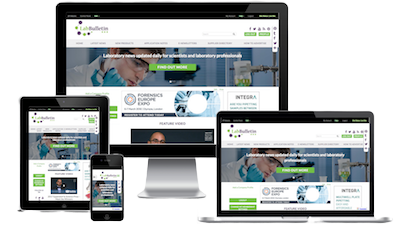 Monthly Newsletter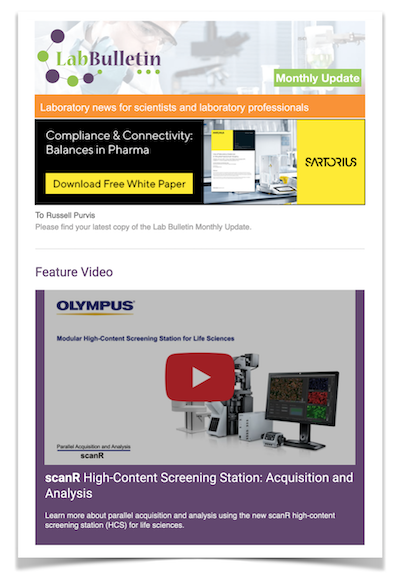 Special Offers and Promotions
Microscopy | Image Analysis
OHAUS launches Centrifuges portfolio during Lab Innovations 2016
publication date:
Oct 24, 2016
|
OHAUS, a leading worldwide manufacturer of scales and balances, announces the launch of their newest portfolio addition, the Frontier range of Centrifuges, and intends to present them during the event essential for laboratory professionals – Lab Innovations.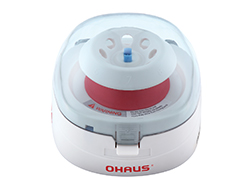 The event has been running for 5 years and became a great platform for business, networking and educational activities in the Laboratory industry. OHAUS has been participating in this and in many similar worldwide events. Over recent years, OHAUS has introduced many new ranges of scales and balances keeping in mind the company's first priority – making every day work faster and easier, and creating tools that will help customers become leaders in their class. The company is happy to announce its presence at Lab Innovations 2016 with the newest addition to the OHAUS family, Centrifuges.
OHAUS Frontier series offer several models of micro, multi and high capacity centrifuges with versatile features so you can find the exact instrument to meet your needs. You can choose between refrigerated or non-refrigerated models with various max rpm and rcf values, multiple rotors and adapter capacities to adjust the instrument to different tube sizes. With a lot of attention spent on developing safety features and quiet operation, assurance of a comfortable and safe working environment for your laboratory is guaranteed.
Apart from the Centrifuges, OHAUS will present some of its flagship weighing products including Explorer Semi-Micro. The latest addition to the Explorer Series, which brings the Explorer Series' trademark ingenuity and intuition to applications requiring extreme precision, down to 0.01mg. Explorer Semi-Micro has been designed for professional use in which accuracy of results is of the utmost importance.
Another successful range of OHAUS balance that will be presented during Lab Innovations is Adventurer, another member of the series of analytical and precision balances. They combine functional features with the ease-of-use to provide accurate weighing and measurement results for standard laboratory weighing needs. Stability, accuracy, and fast operation are the hallmarks of the new Adventurer.
For when portability is required OHAUS designed a range of balances with either a large backlit LCD or a touchscreen display. Scout STX and SKX are built to endure demanding applications with superior overload protection. Features including faster stabilization time, increased capacity, multiple connectivity options and stackable design make Scout the best weighing experience for the next generation laboratory and classroom.
One of the newest additions to OHAUS portfolio, apart from the Centrifuges, is a Moisture Analyzer MB120. The MB120's advanced functionality makes it ideal for professional moisture analysis. The instrument is equipped with a Temperature Guide which analyzes a sample of a given material to determine the optimum drying temperature and a Method Library which allows users to store up to 100 methods and 1000 total results for statistical analysis of measurements.
In order to find out more please visit stand G7 at Lab Innovations 2016 or visit www.ohaus.com
---
About Ohaus
OHAUS manufactures an extensive line of high-precision electronic and mechanical balances and scales that meet the demands of virtually any weighing need. The company is a global leader in the laboratory, industrial, and education channels as well as a host of specialty markets, including the food preparation, pharmacy and jewelry industries. OHAUS products are precise, reliable and affordable, and are backed by industry-leading customer support
---
---