Members Login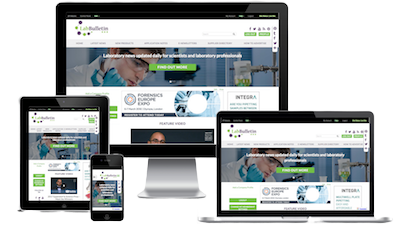 Monthly Newsletter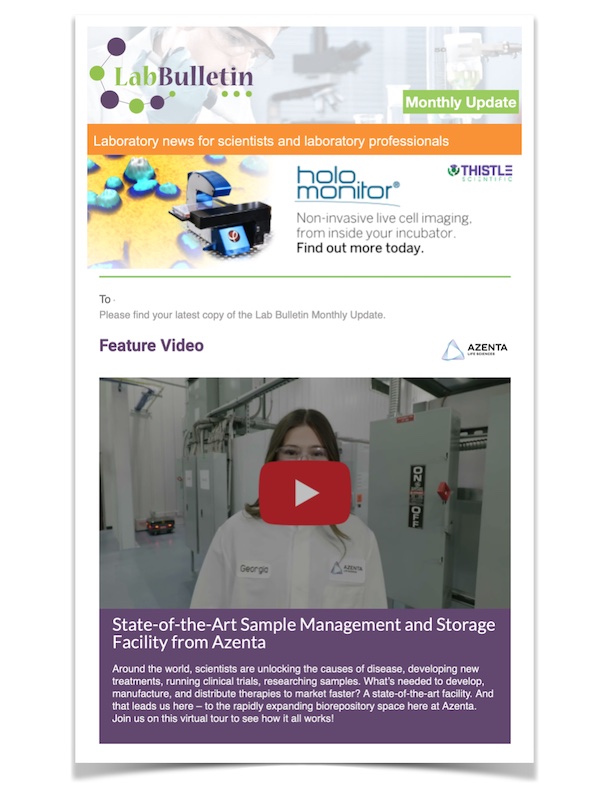 Microscopy | Image Analysis
IT Solutions and Laboratory Automation
Techne Equipment for the Life Sciences
publication date:
Dec 9, 2015
|
author/source:
Bibby Scientific Limited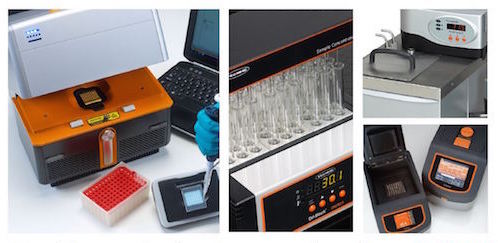 Confidence, Performance, Value, from Techne®
Techne is a World leader in the manufacture of temperature control equipment, including water baths, Dri-block heaters and molecular biology products such as hybridisation incubators and thermal cyclers. Manufactured in Staffordshire UK, the Techne range is designed to offer the widest choice of value-for-money laboratory equipment with market-leading warranty. See below for special offers.
Thermal cyclers – touchscreen thermal cyclers facilitate fast, accurate PCR.
Real-time PCR – fast, MIQE compliant 4 colour qPCR and reagents.
Hybridisation incubators – ideal for DNA blotting techniques
Dri-block heaters – safe, clean and dry sample incubation.
Sample concentrators – quickly concentrate samples by evaporation.
Sample coolers – benchtop sample incubation from 0 to 40°C.
Baths and thermoregulators – precise liquid temperature control with stirring action.
Biological stirrers – ideal for small-scale growth of suspension cell culture.
Gelation timers – accurately time resins and adhesive set times.
Thermal cyclers
With a touchscreen interface for easy programming, Prime thermal cyclers offer high thermal performance, solid reliability and exceptional value-for-money. Made in the UK, Techne thermal cyclers are supplied with a market-leading 4 year warranty. SALE on gradient thermal cyclers here
Real-time PCR
The new Techne Prime Pro 48 qPCR system offers 2 new patented technologies. A liquid-filled hollow silver block enables 5X higher uniformity than a typical 96-well system and adaptive LED technology eliminates crosstalk, blooming and camera saturation. HRM as standard. MIQE compliant. 25% off reagent kits here
Hybridisation incubators
Techne hybridisation incubators deliver accurate temperature and speed control. Versatile tube formats enable small probe volumes and the ability to perform multiple applications simultaneously. Ideal for blotting techniques in which RNA, DNA or protein are immobilised onto nitrocellulose membranes.
Dri-block heaters
Techne Dri-block heaters are an economical, compact answer to many laboratory sample heating applications. 2, 3, 4 and dual-block versions are available with temperatures up to 100°C or 200°C. Over 40 aluminium blocks and ceramic bead 'Flexi-blocks' accommodate almost any kind of small sample vessel.
Sample concentrators
Used in conjunction with a Dri-block heater, the Techne Sample Concentrator accelerates the evaporation of a large number of samples in a matter of minutes, where traditional methods can take several hours.
Sample coolers
Techne manufacture 2 solutions to eliminate the need for sample preparation using ice in the laboratory. Techne No Ice and Block Ice systems can be run all day at sub-ambient temperatures avoiding all the usual inconveniences and risk of sample damage due to melting ice water or accidental discard.
Baths and thermoregulators
For over 50 years Techne has manufactured liquid baths and thermoregulators for laboratory and calibration environments. Techne baths enable accurate and steady temperature up to +200°C with sub-ambient conditions down to -40°C achieved with the Techne Flow Cooler and Dip Cooler systems.
Biological stirrers
Techne biological stirrers offer the ideal environment for the growth of cells in suspension. Accommodating 1, 2, or 4 tissue culture flasks from 125ml to 1L, the unique stirring action, soft start/stop and interval settings ensure excellent growth conditions and high cell viability.
Gelation timers
Techne set the benchmark for gelation timers with British Standard for this methodology written around the Techne instrument. With simple operation, clear LED display and precision accessories, this is the ideal instrument for accurate measurement and quality control of laboratory resins and adhesives.
---
---