Members Login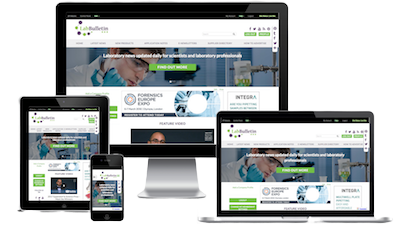 Monthly Newsletter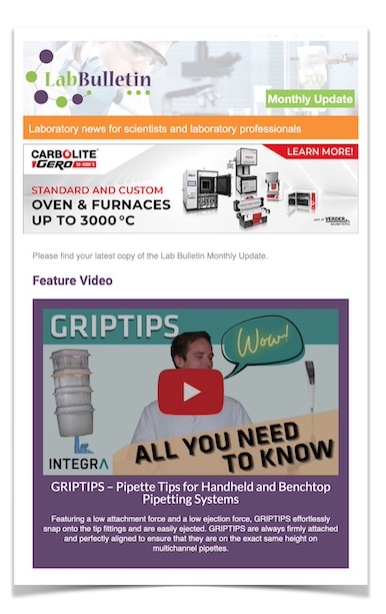 Special Offers and Promotions
Microscopy | Image Analysis
IT Solutions and Laboratory Automation
Gilson Release New Application Notes for Pipetting Problem Liquids
publication date:
May 22, 2015
|
Positive displacement pipettes have been used for many years for PCR applications. Gilson, experts in liquid handling have published three new papers which describe the use of positive displacement technology to help solve the issues of pipetting problem liquids.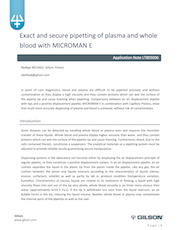 Gilson's MICROMAN E positive displacement pipette with its Capillary Pistons helps scientists counter common pipetting problems that may affect accuracy and precision when working with problem liquids.
Leaks are known to occur when pipetting volatile solutions such as acetone, hexane and ethanol with an air-displacement pipette. The new app note(LT805004) Improve HPLC Analytics with Proper Pipetting of Difficult Sample Preparation with MICROMAN E helps solve these issues.
Pipetting blood samples and plasma can be tricky and cross contamination may cause concern. The app note (LT805006) Exact and Secure Pipetting of Plasma and Whole Blood with MICROMAN E offers solutions for such applications.
Pharmaceutical formulations can be very complex and some are very viscous. The app note (LT805005) Improve Pipetting Results in Pharmaceutical Formulation by using MICROMAN E provides useful information.
The MICROMAN E's new advanced ergonomic design ensures accuracy and precision with the highest ease-of-use and control. A larger push button, comfortable finger hook, and a patented QuickSnap unique CP fitting system makes MICROMAN E as intuitive and simple to use as a regular pipette.
---
Download the MICROMAN E application notes
---
find out more on the MICROMAN E positive displacement pipette
---