Members Login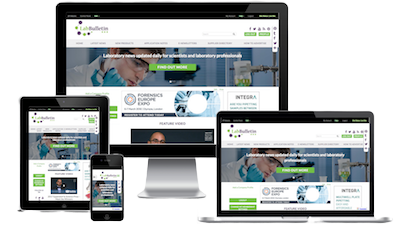 Monthly Newsletter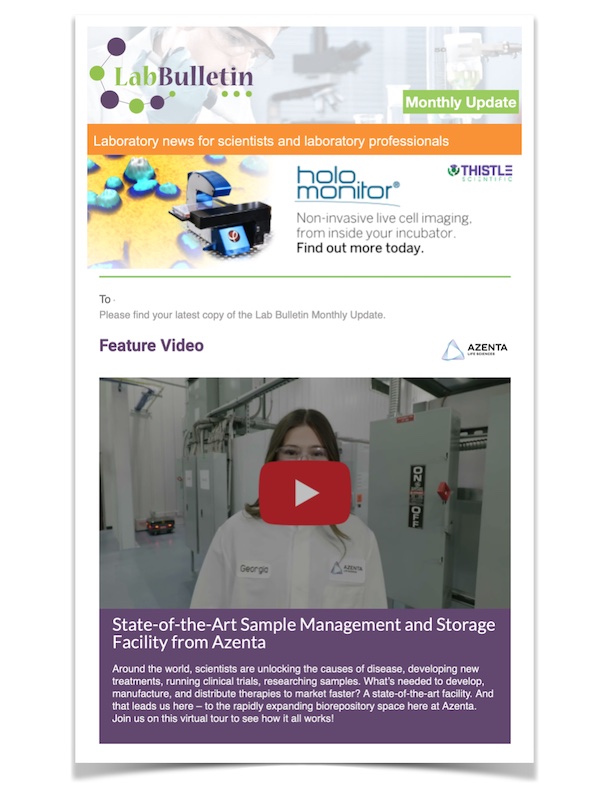 Microscopy | Image Analysis
IT Solutions and Laboratory Automation
New LAB INNOVATIONS Show - A Huge Success
publication date:
Nov 19, 2012
|
author/source:
Energy Public Relations

The UK's first LAB INNOVATIONS show was a major success. Laboratory managers right through to board-level executives flocked to Birmingham's NEC to see how the new event - the UK's only show dedicated to the latest laboratory technology & consumables, analytical & biotech equipment – would shape up
The overwhelming consensus was that it worked brilliantly and has plugged a major hole in the UK lab market. Dr Qamar Nawaz, CEO at Sterling Pharmaceuticals Ltd said: "It was a brilliant show with a good variety of exhibitors. I will be interested to see how it grows and develops next year."
Randall Lesch, Food Technologist, Woolworths agreed: "I found the show excellent. A lot of very good information was shared in the sessions. I also came here looking for new products and have found two that are very interesting."
According to an independent audit carried out by the Business Information Group these views are not isolated with 95% of visitors rating their experience at the event as worthwhile or very worthwhile. Exhibiting companies were also happy, 84% of audited exhibitors rated their participation at the event as worthwhile or very worthwhile and the show organiser, easyFairs, reports that over 50% of companies have already rebooked their stands for next year.
In addition to showcasing over 100 innovative products, 30% of which were new to market, LAB INNOVATIONS also featured a full conference programme featuring renowned speakers and organised by show supporter, The Royal Society of Chemistry. Another show partner, Campden BRI, ran practical sessions at the show. These interactive case study-led talks included ways to improve productivity, new analysis techniques for infant cereals and milk powders, new ways to measure the appearance of food and drink, new tests for detecting pathogens, to name but a few.
Daphne Llewellyn Davies, Business Development Manager at Campden BRI, said: The show was a great 'low cost' opportunity for suppliers as well as laboratories to get together with buyers and users of their equipment and services. We were delighted by the number of visitors who attended our presentations in the Campden BRI theatre."
Tim Collins, Director – Laboratory Technology Sector from GAMBICA, another show supporter agreed: "We had a busy time at the LAB INNOVATIONS with interest in the new British Laboratory Managers Associations and from companies enquiring about Gambica membership."
The show's approach, where all exhibiting companies have a level playing field, suited the fragmented lab market. It enabled smaller new entrants and well established players, to share a platform. This in turn attracted a greater mix of visitors as Jan Ayar, Business Manager at Retsch Technology (Lab Innovations 2012 exhibitor), confirmed:
"It was refreshing not to see the same people. There was a mix of visitors here you just don't see at other shows."
Gary Broomhead, Market Manager (Laboratory Products) agrees. His company, Labcaire, was quick to rebook: "The show proved to be much better than anyone could have hoped for, we received over 40 strong enquiries. We have already signed up for the same stand at the 2013 show. We need more good quality shows like these! "
Matt Benyon, Managing Director of easyFairs UK Ltd, concludes: "I have to applaud and thank all the exhibiting companies and partners who trusted and supported us with a launch show. We're by no means resting on our laurels, there's a lot more we can do, but we never said we'd be able to do it all in year one. We just wanted to get the foundations in place, show the market how an easyFairs event works and give everyone a solid first show. We've done that and the market has given us a ringing endorsement to do it all again next year."
LAB INNOVATIONS 2013 will be held on the 6-7 November 2013, at Birmingham's NEC.
For more information please visit
www.easyFairs.com/LABINNOVATIONS
or to find out about exhibiting contact
Richard Thompson
on +44 (0)20 8843 8822
or
Chris Jones
on +44 (0)20 8843 8829 .