Members Login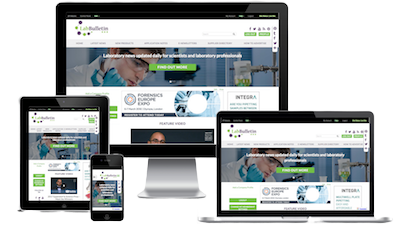 Monthly Newsletter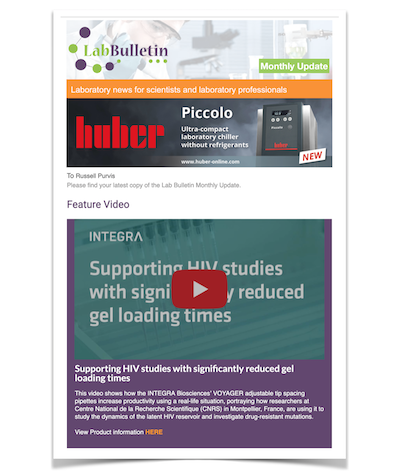 Special Offers and Promotions
Microscopy | Image Analysis
IN CELL ART and Merial enter into research collaboration agreement
publication date:
Nov 12, 2010
|

IN CELL ART, a biotechnology company involved in macromolecular drug (siRNA or DNA) delivery systems, has announced today that the company has entered into a research collaboration agreement with Merial to evaluate IN CELL ART'S nanocarrier technologies in the context of Merial's vaccines programme. The collaboration is designed to create new opportunities to further improve the efficacy of several of Merial's novel vaccine development targets.

"IN CELL ART is very pleased to enter into this collaboration agreement with Merial, a world leader in animal health vaccines. This agreement highlights IN CELL ART's breakthrough nanocarrier technology for new vaccine development," explain Chloé Bellocq, CEO, and Bruno Pitard, Co-Founder and Scientific Advisor of IN CELL ART.
The ICA614 nanocarrier, an innovative DNA synthetic formulation, offers unique, efficient and industrial features such as the dramatic enhancement of the immunogenicity of plasmid DNA-encoding tumours or pathogen-derived antigens, a reduction in the dose of plasmid DNA, as well as an excellent safety profile.
ICA614 represents an important step in DNA vaccine development, and is currently being either used or tested by major vaccine companies. IN CELL ART has also demonstrated that the ICA614 nanocarrier can increase the immunogenicity of sub-unit vaccines containing recombinant proteins.
IN CELL ART is a biopharmaceutical company based in Nantes (in western France). Founded in 2005, the company specialises in the preclinical and pharmaceutical development of nanocarriers for macromolecular drugs delivery. The research team, which includes a Nobel laureate, has designed new classes of vectors, organised at the nanometric scale, which enables them to cross the cell barrier safely and efficiently.
IN CELL ART offers a range of biotechnology services. In the absence of recombinant antigen, ICANtibodies® technology allows, from an in silico DNA antigenic sequence, the production of the most ambitious antibodies against any chosen antigen. ICANtibodies® is particularly suitable for high throughput antibody screening, leading to the rapid identification of antibodies of therapeutic or diagnostic interest. This also makes ICANtibodies® ideal for screening DNA vaccines.
Additionally, IN CELL ART is pursuing highly promising projects in the field of DNA-based therapeutic and prophylactic vaccines, with successful studies in animal models of cancers and infectious diseases. IN CELL ART works in partnership with pharmaceutical and biotechnology companies and grants licences for its vaccine formulations.
With on-going R&D programmes in the fields of oncology, as well as cardiovascular and infectious diseases, IN CELL ART works closely with companies that are active in the development of RNAi therapeutic products for interference with the expression of targeted disease-associated genes. IN CELL ART also grants licences for its nanocarriers.
Finally, IN CELL ART is developing ICAFectin®441 and ICAFectin®442, which are DNA and siRNA transfection reagents for primary and stem cells.
IN CELL ART is a privately held company. It is a member of the Atlantic Biotherapies high-tech cluster of biotechnology companies in western France.
For further information, please go to:
www.incellart.com