Members Login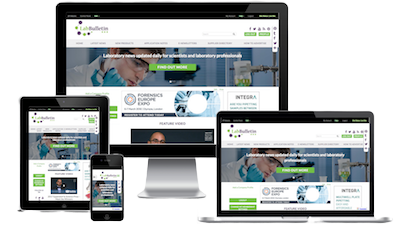 Monthly Newsletter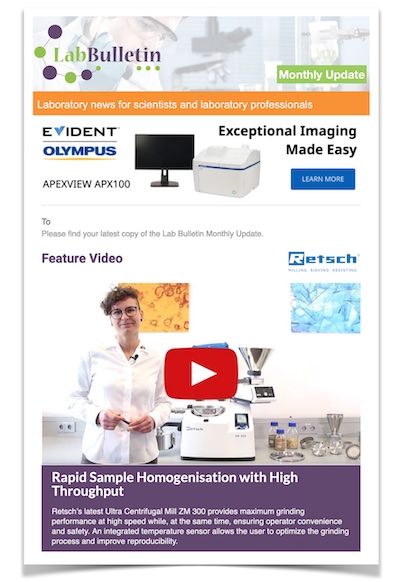 Special Offers and Promotions
Microscopy | Image Analysis
Tecan and Labforward join forces to offer digital documentation of plate reader experiments
publication date:
Jun 30, 2020
|
author/source:
Tecan Group Ltd

---
Tecan is pleased to announce that it has entered into a collaboration with leading smart lab provider Labforward.
Labforward introduces Well Plate Templates and the Tecan Connector App* add-ons for their Labfolder electronic lab notebook software that offers connectivity with Tecan microplate readers.

Laboratories increasingly require an easy-to-use solution that integrates lab equipment into the larger workflow, with access to key instrument functionality and electronic data capture. Well Plate Templates integrates with SparkControl Magellan™ and Magellan™ Pro to provide a straightforward user interface for control of Tecan microplate readers and electronic data capture into Labfolder. This versatile app allows operators to design multi-well experiments, document sample preparation steps and execute detection protocols, as well as recording and managing the experimental data.

Sandro Palumbo, Director Detection at Tecan, said: "We are delighted to work with Labforward to integrate our Magellan software with the new Well Plate Templates app. It provides the connectivity our customers need via a simplified interface, giving them seamless control over the operation of their laboratory plate readers as part of a broader lab workflow, from planning to execution."

Simon Bungers, CEO and co-founder of Labforward, commented: "When we decided to extend the functionality of Labfolder, we looked for a partner that had an excellent reputation in the field and shared our philosophy in terms of openness; Tecan fitted the bill perfectly." Florian Hauer, CPO and co-founder, added: "Tecan has a modern outlook, and understands the need for an independent platform that connects to different datasets from various devices. We look forward to further collaboration in the future."

* Tecan Connector App is designed for Research Use Only
Learn more - Well Plate Templates

About Tecan
Tecan is a leading global provider of laboratory instruments and solutions in biopharmaceuticals, forensics and clinical diagnostics. The company specializes in the development, production and distribution of automated workflow solutions for laboratories in the life sciences sector. Its clients include pharmaceutical and biotechnology companies, university research departments, forensic and diagnostic laboratories. As an original equipment manufacturer (OEM), Tecan is also a leader in developing and manufacturing OEM instruments and components that are then distributed by partner companies. Founded in Switzerland in 1980, the company has manufacturing, research and development sites in both Europe and North America and maintains a sales and service network in 52 countries. In 2019, Tecan generated sales of CHF 637 million (USD 643 million; EUR 574 million). Registered shares of Tecan Group are traded on the SIX Swiss Exchange (TECN; ISIN CH0012100191).


About Labforward
Labforward provides digital tools for the laboratory. Amongst its products are the well-designed electronic lab notebook (ELN) Labfolder, and the Internet-of-Things (IoT) platform Laboperator.
Labforward was formed by the merger of labfolder GmbH and cubuslab GmbH in May 2019. Labfolder was founded by Simon Bungers (CEO) and biophysicist Florian Hauer (CPO) in 2013, who were later joined by Yannick Skop (CCO) and Mario Russo (CTO). Dominic Lütjohann and Julian Lübke, who founded cubuslab GmbH in 2015 joined the Labforward team as co-founders and as leaders of the Laboperator product.
The Labfolder ELN is used by more than 30,000 international scientists and supports laboratory teams to record, share, retrieve and validate data as a team.
The Laboperator platform can remotely control and monitor laboratory devices and equipment as well as execute structured and automated workflows. Data is stored centrally and is always available for data management platforms such as Labfolder or other ELN or LIMS systems.
The increasing demand of digital solutions in the regulated laboratory environment has resulted in the continuously strong growth of Labforward, which is supported by investors such as Peppermint Ventures, the IBB Beteiligungsgesellschaft, Vogel Ventures and a consortium of other expert business angels.
---