Members Login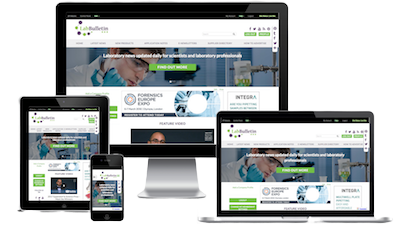 Monthly Newsletter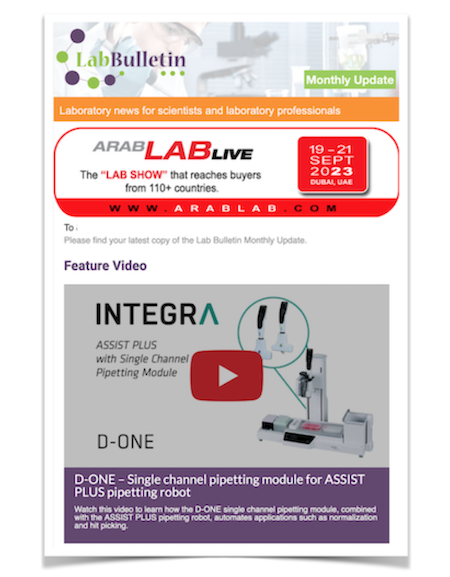 Microscopy | Image Analysis
IT Solutions and Laboratory Automation
Renishaw introduces new functionality to its inVia™ confocal Raman microscope
publication date:
Apr 5, 2023
|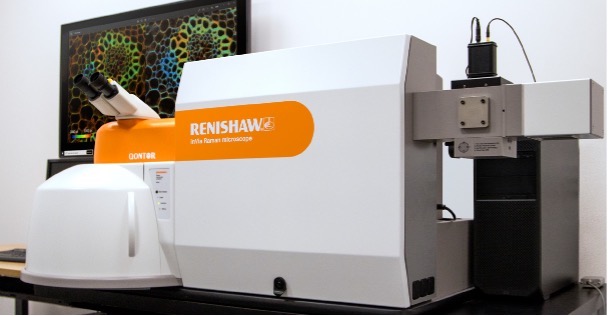 Renishaw is pleased to introduce fluorescence lifetime imaging microscopy (FLIM) functionality to its inVia™ confocal Raman microscope.
In partnership with Becker & Hickl GmbH, the pioneers in time-correlated single photon counting (TCSPC), the system combines both Raman and FLIM in a single instrument. This integration can overlay both FLIM and Raman images with pixel-to-pixel correlation, thus increasing understanding of samples across a range of applications.
In the system, when light from a pulsed laser interacts with a fluorophore, the fluorescence lifetime is measured using an advanced detector and high-speed electronics. This fluorescence lifetime is the characteristic time a fluorophore remains in an excited electronic state before returning to the ground state by emitting a photon. The lifetime of fluorescence decay is sensitive to the molecular environment and the resulting changes in molecular conformation. The FLIM technique can be used to study a range of properties from pH/ion/oxygen concentration to molecular binding.
Combined FLIM with Raman microscopy
FLIM and Raman microscopy are complementary methods for label-free imaging of biological cells and tissue sections. FLIM provides insight into molecular interactions and can be performed at least 10× faster than Raman imaging. Raman spectroscopy boasts high chemical specificity and high-resolution chemical images. This combination of techniques is ideal for rapid identification of regions of interest by FLIM, followed by chemical and structural characterisation by Raman imaging.
For FLIM data analysis, comprehensive software from Becker & Hickl is included with multi-exponential, incomplete and shifted-component analysis models. The software also includes proprietary phasor analysis to distinguish lifetime populations. Fluorescence lifetime and Raman images can be directly overlaid due to the use of the highly accurate Renishaw MS30 high speed encoded stage for both imaging modalities.
Renishaw Spectroscopy Business Development Manager, David Reece, commented, "We are pleased to announce a further enhancement to our award-winning inVia Raman microscope. Our collaboration with the leaders in FLIM technology, Becker and Hickl, has produced a combined FLIM Raman microscope leading to exciting new application areas."
Renishaw is a world leading supplier of measuring systems and production systems. Its products give high accuracy and precision, gathering data to provide customers and end users with traceability and confidence in what they're making. This technology also helps customers to innovate their products and processes.
It is a global business, with over 5,000 employees located in 36 countries where it has wholly owned subsidiary operations. The majority of R&D work takes place in the UK, with the largest manufacturing sites located in the UK, Ireland and India.
For the year ended June 2022 Renishaw recorded sales of £671.1 million of which 95% was due to exports. The company's largest markets are China, USA, Japan and Germany.
Renishaw is guided by its purpose: Transforming Tomorrow Together. This means working with customers to make the products, create the materials, and develop the therapies that are going to be needed for the future.