Members Login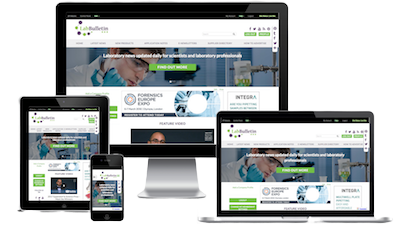 Monthly Newsletter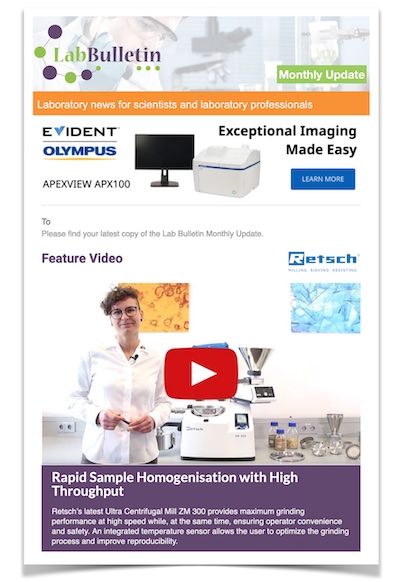 Special Offers and Promotions
Microscopy | Image Analysis
Next Generation in Lattice Light-Sheet Microscopy
publication date:
Jun 13, 2022
|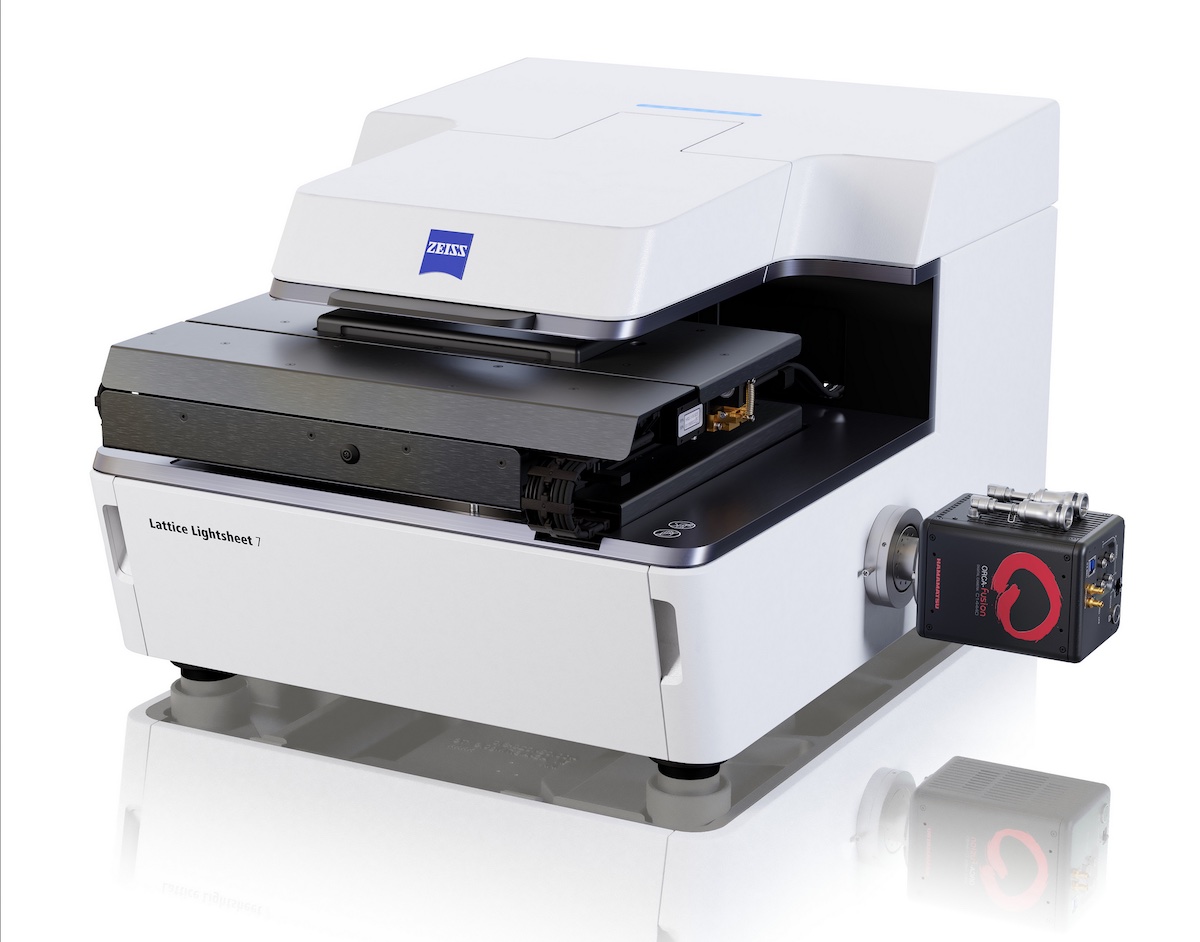 Improved Gentleness and Truly Simultaneous Multi-Color Imaging with ZEISS Lattice Lightsheet 7
ZEISS releases the next generation of ZEISS Lattice Lightsheet 7. The microscope system was introduced to the market in December 2020 and opened up a new way for researchers to explore the dynamics of life at subcellular resolution. It was the first commercial, easy-to-use implementation of the lattice light-sheet technology known for enabling sample-preserving, long-term imaging of living cells. The new generation of ZEISS Lattice Lightsheet 7 now provides a number of improvements to the life science research community that will substantially advance live cell experiments.
Improved Gentleness
Equipped with a more powerful camera, the Hamamatsu ORCA-Fusion, the microscope now enables imaging just above the noise level, making lattice light-sheet microscopy even gentler to light-sensitive samples. At the lowest photon count rates, the system provides both an unprecedented uniform background and a sufficiently strong signal to distinguish the finest subcellular structures, while protecting the sample from photodamage and bleaching over hours and days of constant imaging.
More Research Options with a Dual-Camera Configuration
As requested by the research community, the system can now be equipped with two Hamamatsu ORCA-Fusion cameras. This increases the imaging speed and significantly improves multicolor fluorescence experiments.
Two cameras double the temporal resolution at which data is acquired. Researchers can watch delicate processes like mitosis without missing the finest details or the fastest events.
The innovative design of the excitation beam path allows simultaneous excitation of the sample with multiple laser lines. Combined with two cameras, this enables truly simultaneous imaging of two channels – without any time delay. A dual-camera setup also minimizes crosstalk and achieves cleanest results without compromising speed.
The study of dynamic processes in living cells benefits from faster and simultaneous multichannel imaging. Additionally, this new generation of ZEISS Lattice Lightsheet 7 offers, in particular, new possibilities for ratiometric experiments and the investigation of structural co-localization.