Members Login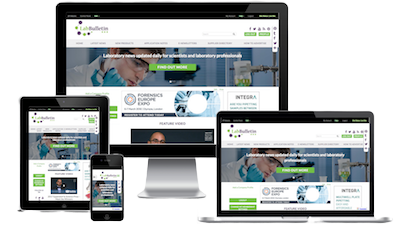 Monthly Newsletter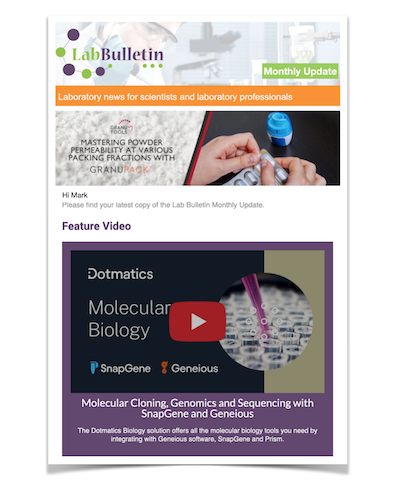 Special Offers and Promotions
Microscopy | Image Analysis
IT Solutions and Laboratory Automation
New Workflow Solution for TEM Lamella Preparation and Volume Imaging Under Cryogenic Conditions
publication date:
Mar 11, 2021
|

ZEISS Correlative Cryo Workflow connects light and FIB-SEM microscopy to analyze cellular ultrastructure
With the release of ZEISS Correlative Cryo Workflow, ZEISS provides the life science research community with a new combined hardware and software solution for cryogenic microscopy. The workflow connects widefield, laser scanning, and FIB-SEM microscopes in a seamless and easy-to-use procedure. The solution provides hardware and software optimized for the needs of correlative cryogenic workflows, from localization of fluorescent macromolecules to high-contrast volume imaging and on-grid lamella thinning for cryo electron tomography.
Correlative cryogenic microscopy is an emerging technique for structural analysis of macromolecules in their cellular context. Because the ultrastructure of cells and tissues can be preserved free of artifacts, cryogenic microscopy allows the examination of cellular structures in their near-to-native state. However, this technique presents users with complex challenges, such as time-consuming preparation and imaging procedures, devitrification, ice contamination, or loss of samples.
"At ZEISS, we are generally working to ensure that researchers can collect their data faster and analyze them better. With the ZEISS Correlative Cryo Workflow, we are taking the next step towards simplifying and optimizing work processes for scientists so that they can fully concentrate on their research," emphasizes Dr. Michael Albiez, Head of ZEISS Research Microscopy Solutions.
Various research fields, such as cell biology, cancer research, plant science, and developmental biology, benefit from the ultrastructural information acquired with cryogenic microscopy. ZEISS Correlative Cryo Workflow gives researchers easier access to this advanced technique, letting them faster evaluate the quality of their samples, acquire high-resolution, high-contrast 3D datasets, and streamline their TEM lamella preparation.
Simplified Workflow and Safe Transfer of Samples
ZEISS Correlative Cryo Workflow connects widefield or confocal microscopes (ZEISS Axio Imager, ZEISS LSM 900/980 with Airyscan) and focused ion beam scanning electron microscopes (ZEISS Crossbeam) to enable volume imaging and efficient production of TEM lamellae. Dedicated accessories simplify the workflow and facilitate a safe transfer of vitrified samples between the microscopes. The components are compatible with the cryo-correlative microscopy stage Linkam CMS196V³ and the cryo system Quorum PP3010Z. Data management is assured by ZEISS ZEN Connect, the software for correlative microscopy. A series of processing tools help to enhance the imaging results.

Highest Imaging Performance Across the Entire Workflow
Thanks to cryo-compatible objectives and the high sensitivity of the ZEISS Airyscan detector, ZEISS LSM systems enable the detection and localization of proteins and cellular structures at high resolution while gentle illumination prevents samples from devitrification. The FIB-SEM ZEISS Crossbeam microscopes provide high-contrast volumetric imaging – even without heavy metal staining applied to the samples. Both modalities provide valuable functional and structural information for a thorough understanding of ultrastructure.

Possible Use at Room Temperature Increases Productivity
Unlike other solutions, the ZEISS microscopes involved in the workflow can be used not only for cryogenic microscopy, but also for room temperature applications. Converting the instruments from cryogenic to room temperature usage is done quickly and doesn't require technical expertise. This flexibility gives users more time for their experiments. Imaging facilities benefit from better utilization and a faster return on investment.
---