Members Login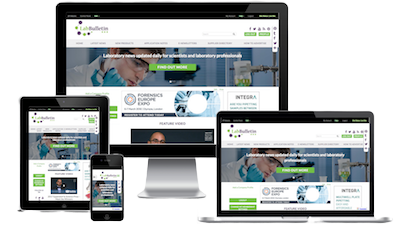 Monthly Newsletter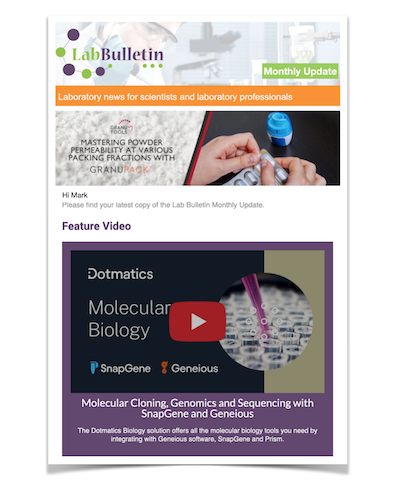 Special Offers and Promotions
Microscopy | Image Analysis
IT Solutions and Laboratory Automation
Google, PacBio, University of Washington and GeneDX collaborate to solve neonatal genetic disease mysteries
publication date:
Aug 16, 2023
|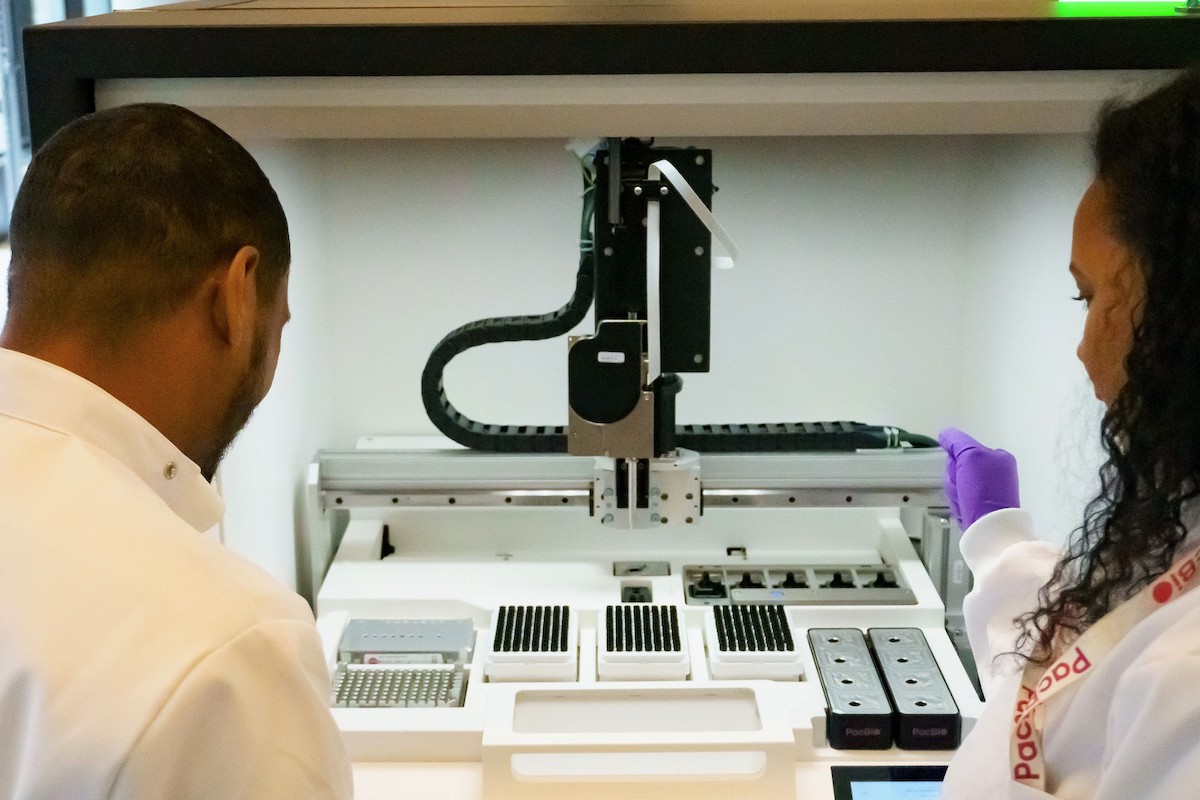 Study is first of its kind to compare diagnostic rates across short- and long-read sequencing platforms
PacBio, a leading developer of high-quality, highly accurate sequencing solutions and GeneDx, a leader in delivering improved health outcomes through genomic and clinical insights, have announced a research collaboration with the University of Washington to study the capabilities of HiFi long-read whole genome sequencing (WGS) to increase diagnostic rates in pediatric patients with genetic conditions.
"Over the past two years, PacBio has entered into both technology and research collaborations with leading research hospitals, health-organizations, and technology companies. We are honored to launch this new study with GeneDx and the University of Washington with the aim to bring together the power of the latest developments and capabilities applied to these critical populations," said Christian Henry, President and Chief Executive Officer of PacBio. "Through this work, we move closer to our vision of creating a world where no family spends years on a diagnostic odyssey trying to understand the underlying genetic cause of their child's disease or wondering whether future children will also be afflicted."
GeneDx will perform WGS sequencing and analysis of samples from 350 people including 120 enrolled in the SeqFirst WGS study at Seattle Children's Hospital, as well as their biological parents—duos and trios—as available. Both short- and long-read WGS will be performed as researchers explore whether novel variants not previously accessible via short-read sequencing technologies may underlie certain genetic conditions. SeqFirst, sponsored by GeneDx and in part funded by the Brotman Baty Institute, is a hub for genomic research and precision medicine, and a collaboration among three Seattle research institutions—UW Medicine, Seattle Children's Hospital, and Fred Hutchinson Cancer Center.
"Long-read sequencing is a potential approach for interrogating whole human genomes and the novel variants inaccessible with short-read sequencing," said Mike Bamshad, M.D., SeqFirst principal investigator, Professor and Chief of Genetic Medicine in the Department of Pediatrics at the University of Washington School of Medicine and Seattle Children's Hospital. "We look forward to these collaborative efforts to expand our understanding of causative variation in DNA from patients with certain genetic conditions."
GeneDx will use the PacBio Revio sequencing system to perform all long-read WGS sequencing and analysis for this study. The study intends to determine whether the increased accuracy, read-length and methylation insights offered by the Revio system will enable collaborators to better explore – and potentially increase – diagnostic yield. Aggregate sequencing data including novel variants and their frequencies identified through this study will be contributed to the Consortium of Long Read Sequencing (CoLoRS) database to advance scientific understanding of variant prevalence and classification.
"For more than twenty years, we have pioneered the development of clinical diagnostics, with the goal of ending the diagnostic odyssey for patients with rare genetic diseases," said Gustavo Stolovitzky, Ph.D., Chief Science Officer at GeneDx. "We are excited to bring together GeneDx with PacBio and the University of Washington to explore the potential of innovative methods such as long-read sequencing to improve our ability to deliver a precise genetic diagnosis for these young children."
PacBio has previously partnered with Google to implement the deep learning method DeepConsensus on the Revio system and improve long-read whole genome sequencing performance with DeepVariant. Google has expanded upon this earlier technical collaboration to contribute funding for this research study.
"These collaborations will allow us to realize goals from the origin of Google Health – for AI to find real applications in healthcare to help with critical and complex cases. By contributing to solutions for the most complex cases and the least served communities, we believe we can demonstrate the usefulness and importance of such technologies in better health outcomes. Our technology being embedded with Revio is a unique opportunity for us to make a difference with every run of the instrument," said Greg Corrado, Head of Health AI at Google.
In addition to developing informatics methods, Google will fund key enablers (such as reagents) for this project. Google strongly believes such collaborations will help realize their mission to improve health outcomes by enabling collaborators to deliver what they are best at: highly accurate sequencing from PacBio, and clinical genetics support and patient care by GeneDx and the University of Washington.
Conventional care for children with rare diseases is often empirical, imprecise, and only modestly effective—leaving substantial room for improvement and innovation. The "promise" of more precise, and by inference, better care, begins with accurate genetic diagnoses. SeqFirst is a project that tests whether whole genome sequencing of children with suspected developmental differences at point-of-diagnosis, as opposed to conventional diagnostic evaluations, will lead to earlier, more rapid diagnoses, reduce costs of these diagnoses, and improve therapeutic outcomes. This project is in partnership with GeneDx and Illumina.
Pacific Biosciences of California, Inc. (NASDAQ: PACB) is a premier life science technology company that is designing, developing and manufacturing advanced sequencing solutions to help scientists and clinical researchers resolve genetically complex problems. Our products and technology under development stem from two highly differentiated core technologies focused on accuracy, quality and completeness which include our existing HiFi long read sequencing and our emerging SBB™ short-read sequencing technologies. Our products address solutions across a broad set of research applications including human germline sequencing, plant and animal sciences, infectious disease and microbiology, oncology, and other emerging applications.
PacBio products are provided for Research Use Only. Not for use in diagnostic procedures.
GeneDx (Nasdaq: WGS) delivers personalized and actionable health insights to inform diagnosis, direct treatment and improve drug discovery. The company is uniquely positioned to accelerate the use of genomic and large-scale clinical information to enable precision medicine as the standard of care. GeneDx is at the forefront of transforming healthcare through its industry-leading exome and genome testing and interpretation, fueled by one of the world's largest, rare disease data sets.