Members Login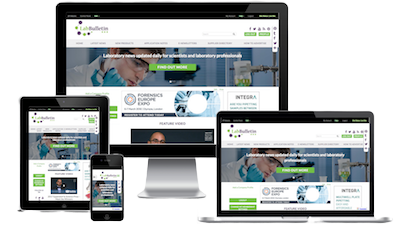 Monthly Newsletter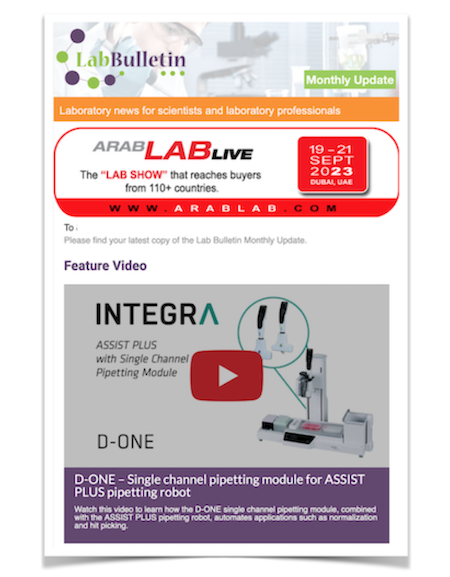 Microscopy | Image Analysis
IT Solutions and Laboratory Automation
Experts to Discuss Improvements to Face Masks for Optimal Virus Transmission Control Amid Covid-19 Pandemic
publication date:
May 22, 2020
|

---
Conversations on face mask efficacy and supply for frontline workers and the general public have been heated topics amid the Covid-19 pandemic.
As the first in a series of monthly "Pandemic Response Catalyst Conversations," three leading scientific experts will provide facts and data-driven insights on the current global mask supply, filtration properties of masks and a preview of technological innovations improving masks for healthcare and public use around the world. This live, virtual event will include an audience Q&A. The six-part series is hosted by the Life Science business of Merck, the Massachusetts Institute of Technology's (MIT) Center for Collective Intelligence, Cambridge, Massachusetts, USA and MIT Media Lab's Community Biotechnology Initiative, Cambridge, Massachusetts, USA.
WHO
Dr. David Sun Kong, director of MIT Media Lab's Community Biotechnology Initiative.
Dr. Jill Crittenden, neuroscientist at MIT's McGovern Institute; lead behind N95decon.org.
Dr. David Beattie, head of BioProcessing Research and Development at the Life Science business of Merck.
WHAT
The Pandemic Response Catalyst Conversation series is part of a larger initiative developed by the three host organizations to generate open science, data-driven, collaborative solutions.
WHEN
Thursday, May 28, 2020 at 11 a.m. EDT / 5 p.m. CET
Select interview opportunities available by appointment May 28 from 8 a.m.- 9 a.m. EDT / 2 p.m. -3 p.m. CET and 12 p.m.-1 p.m. EDT / 6 p.m. – 7 p.m. CET.
WHERE
Streamed via Livestream.com.
About the MIT Center for Collective Intelligence 
The MIT Center for Collective Intelligence brings together faculty from across MIT to conduct research on how new communications technologies are changing the way people work together. This first-of-its-kind research effort draws on the strengths of many diverse organizations across the Institute including the MIT Media Lab, the Computer Science and Artificial Intelligence Laboratory, the Department of Brain and Cognitive Sciences, and the MIT Sloan School of Management.

  
About the MIT Community Biotechnology Initiative  
The MIT Community Biotechnology Initiative (CBI) of the MIT Media Lab develops tools and technologies to enable the broadest possible participation in biotechnology. Projects include the creation of low-cost enabling hardware, infrastructure for sharing, and new interfaces for artistic expression with biology. 


About Merck
Merck, a leading science and technology company, operates across healthcare, life science and performance materials. Around 57,000 employees work to make a positive difference to millions of people's lives every day by creating more joyful and sustainable ways to live. From advancing gene-editing technologies and discovering unique ways to treat the most challenging diseases to enabling the intelligence of devices – Merck is everywhere. In 2019, Merck generated sales of €16.2 billion in 66 countries.

Scientific exploration and responsible entrepreneurship have been key to Merck's technological and scientific advances. This is how Merck has thrived since its founding in 1668. The founding family remains the majority owner of the publicly listed company. Merck holds the global rights to the "Merck" name and brand. The only exceptions are the United States and Canada, where the business sectors operate as EMD Serono in healthcare, MilliporeSigma in life science and EMD Performance Materials.
---