Members Login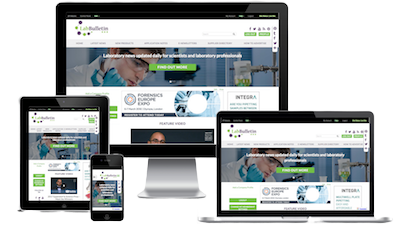 Monthly Newsletter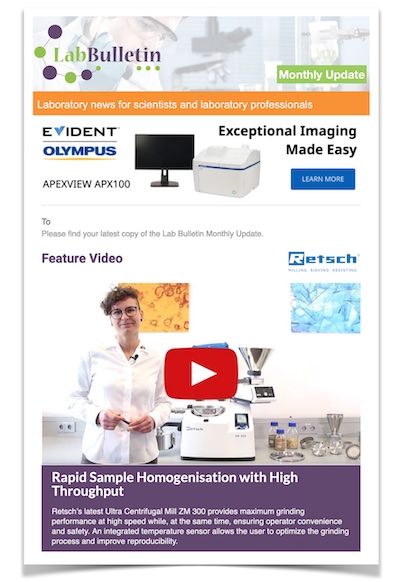 Special Offers and Promotions
Microscopy | Image Analysis
ERS Genomics Congratulates Co-Founder Emmanuelle Charpentier on Receiving the 2020 Nobel Prize in Chemistry
publication date:
Oct 14, 2020
|
author/source:
ERS Genomics

---
ERS scientific advisor and co-founder received award jointly with Jennifer A. Doudna, for 'the development of a method for genome editing'
ERS Genomics Limited, which was formed to provide broad access to the foundational CRISPR/Cas9 intellectual property (IP) co-owned by Professor Emmanuelle Charpentier, congratulates Emmanuelle on being awarded the 2020 Nobel Prize in Chemistry for her groundbreaking work on the CRISPR-Cas9 system. Emmanuelle receives the award jointly with her colleague Dr. Jennifer Doudna.
Emmanuelle co-founded ERS Genomics in 2014 together with Rodger Novak and Shaun Foy, and is also Founding, Scientific and Managing, Director of the Max Planck Unit for the Science of Pathogens and Honorary Professor at Humboldt University, Berlin, Germany.
"We have been looking forward to this day for some time and we at ERS are so pleased for Emmanuelle. We offer our hearty congratulations for this well-deserved recognition of her fundamental contribution to the discovery of the CRISPR-Cas9 platform and its application to genome editing," said Eric Rhodes, Chief Executive Officer of ERS Genomics.
"Receiving the prestigious Nobel Prize, the highest distinction in science, is an extraordinary honor. I am very grateful and truly moved to receive this recognition for our work on the CRISPR-Cas9 system," commented Emmanuelle Charpentier.
Considered a revolution in the fields of medicine, biotechnology and agriculture, the CRISPR-Cas9 technology is a powerful and versatile tool to specifically and efficiently modify any genetic sequence in the cells of living organisms. The mechanism was originally discovered as an adaptive immune response in bacteria to fight off viral attacks. In 2011, Emmanuelle Charpentier's laboratory identified an essential component of the CRISPR-mediated viral defense mechanism, the tracrRNA, which subsequently led to a seminal publication in the journal Nature. One year later, Charpentier's laboratory was able to demonstrate that CRISPR-Cas9 is a dual-tracrRNA-CRISPR RNA enzyme that cleaves DNA sequence-specifically. The system was then developed into a precise gene-editing tool that can correct defective DNA, much like a text editing software can edit or correct typos in a document. The details of the DNA targeting mechanism by the CRISPR-Cas9 system and the guidelines on how to use it as a versatile genetic tool were published in the journal Science in 2012 within the frame of a collaboration with Jennifer Doudna's laboratory at the University of California, Berkeley.
More About Emmanuelle Charpentier
Prof. Emmanuelle Charpentier is Founding, Scientific and Managing Director of the Max Planck Unit for the Science of Pathogens and Honorary Professor at Humboldt University, Berlin, Germany. Prior to her current appointments, Emmanuelle held an Alexander von Humboldt professorship at the Helmholtz Centre for Infection Research in Braunschweig, where she headed the Department of Regulation in Infection Biology, and was a Professor at Hannover Medical School, Germany. For many years, she led research groups at the Laboratory for Molecular Infection Medicine Sweden at Umeå University in Sweden and at the Max F. Perutz Laboratories at the University of Vienna in Austria. Her seminal research unveiled the key mechanisms of the CRISPR-Cas9 technology, laying the foundation for the use of CRISPR-Cas9 as a highly versatile and precise gene editing tool.
Emmanuelle studied biochemistry, microbiology and genetics at the University Pierre-and-Marie-Curie in Paris, France where she received her Ph.D. in microbiology for her research performed at the Pasteur Institute. She spent several years working in the U.S., where she held research associate positions at the Rockefeller University, New York University Langone Medical Center, the Skirball Institute of Biomolecular Medicine and St. Jude Children's Research Hospital.
Emmanuelle's work has been recognized by numerous awards including the Breakthrough Prize in Life Sciences, the Kavli Prize in Nanoscience, the Japan Prize, the Carus Medal awarded by the Leopoldina German Academy of Sciences, the Gruber Prize in Genetics, the Princess of Asturias Award for Technical and Scientific Research, the Louis Jeantet Prize for Medicine, the Ernst Jung Prize for Medicine, the Göran Gustafsson Prize awarded by the Royal Swedish Academy of Sciences, Le Prix Jean-Pierre Lecocq from the French Academy of Sciences, the L'Oréal Unesco for Women in Science Award 2016, the 2015 Otto Warburg Medal, the Umeå University EC Jubilee Award 2015 (named for her) and the 2015 Hansen Family Award. Emmanuelle was also recognized by TIME as one of The Most Influential People in 2015.Emmanuelle Charpentier is considered a world-leading expert in regulatory mechanisms underlying processes of infection and immunity in bacterial pathogens.
About ERS Genomics
ERS Genomics is a biotechnology company based in Dublin, Ireland. The company was formed to provide broad access to the foundational CRISPR/Cas9 intellectual property held by Prof. Emmanuelle Charpentier. Non-exclusive licenses are available for research and sale of products and services across multiple fields including: research tools, kits, reagents; discovery of novel targets for therapeutic intervention; cell lines for discovery and screening of novel drug candidates; GMP production of healthcare products; companion animal and livestock health; production of industrial materials such as enzymes, biofuels and chemicals; and synthetic biology.
---