Members Login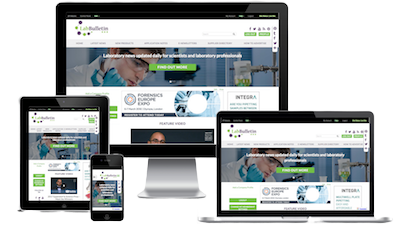 Monthly Newsletter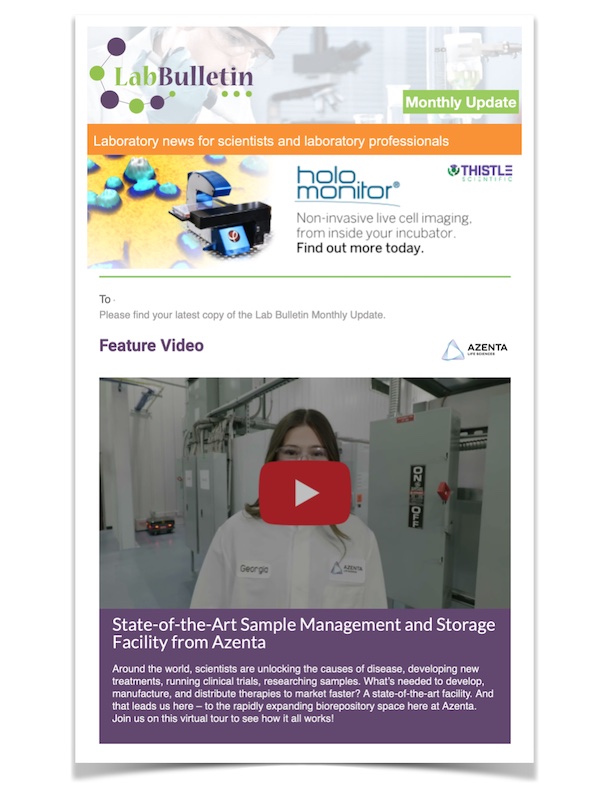 Microscopy | Image Analysis
IT Solutions and Laboratory Automation
Emili Pablos and Jordi Puig have been appointed Managing Directors of Azbil Telstar to drive the company into a new solid growth business stage
publication date:
Apr 28, 2022
|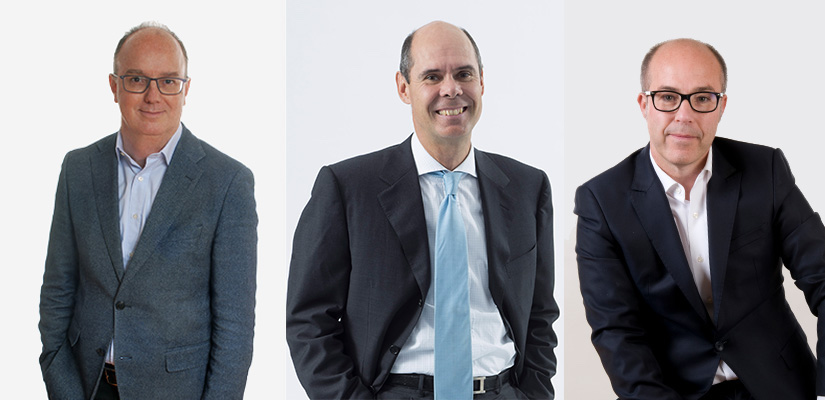 Together with Jochen Dick, who will continue leading the company as Chief Executive Officer (CEO), they form the executive board team of Azbil Telstar
Azbil Telstar has announced the appointment of Emili Pablos and Jordi Puig as Managing Directors of the company. Together with Jochen Dick, who will keep leading the company as Chief Executive Officer (CEO), they form the executive board team of Azbil Telstar. Emili Pablos and Jordi Puig have served the company as Chief Financial Officer and Global Business Development Director, respectively, since 2016. Jochen Dick, combining both roles of CEO and COO since 2017, has successfully driven a period of business stabilization and consolidation of the company's position as a key global player. Both appointments, which are effective from 1st April 2022, have been carried out to address a sustainable mid and long-term growth and the future global strategic position of the company.
Aligned with a transformational leadership culture, the company strengthens a collaborative leadership in its Corporate Governance Structure in this new stage. Jochen Dick is convinced that "for the profitable growth journey of Telstar, this leadership model is more suitable to act more dynamically, and to leverage the power of diverse thinking". In this context, the CEO's executive functions will be centered in the management and leadership of corporate strategy development and both Managing Directors' shared role will be focused on business operational & executive management, and they will be responsible for the company's daily operations of the organization together with the management team. In this respect, Emili Pablos affirms that "I feel that we are in front of a good opportunity to make our value chain stronger and worthwhile. We are ready to define a more efficient organization and processes at the service of our clients". In terms of impact of this new stage on the business evolution, Jordi Puig states that "I expect that with this new organization model we are able to enhance empowerment and initiative so to grow our business further in a sustainable manner".
The new management strategy has been set up to drive a new stage established by a solid business growth according to its mid-term plan until 2024. The company has experienced a substantial increase of its international production capacity in response to a sustained growth demand that has already led the company enlarge their production areas worldwide to reach a total of 28,000m2 in 2024, doubling the existing production space. In the framework of the business action plan, Telstar will strengthen the value chain of the company, empower this strategic value of knowledge, and consolidate its international position as a leading provider of aseptic process solutions for pharmaceutical companies and other industries linked to life sciences, in addition to research centres and laboratories.
Who's Who
Jochen Dick has graduated from the Technical University of Munich in Electrical Engineering and as a Doctor of Philosophy (PhD) in Electronics from Brunel University in London. From 1987 he worked for 27 years in a large German multinational for the healthcare and medical industry, thereof 9 years in Japan. In 2015 he joined Telstar as Chief Operations Officer (COO). During the same year, he became a member of the Board of Directors of Azbil Europe, and he is working as an advisor for Azbil Corporation in Japan, besides carrying out his position as member of the Board of Directors at Azbil Telstar. Since April 2017, Jochen Dick is the Chief Executive Officer (CEO) of Azbil Telstar.
Emili Pablos graduated in Business Administration at the Polytechnic University of Catalonia (UPC) and gained an MBA from Walsh College in Michigan, USA. He is also continuously educated in Executive Management (i.e., Corporate Finance in ESADE and PDG in IESE). He has over 20 years of professional experience in the machinery industry with a special background in Finance & Management. Used to work in a multinational environment and cross-functional teams, he spent 4 years working in the USA and 1 year in UK. He joined Telstar as Corporate Finance Director in 2008 and was later promoted to CFO. In 2015, he was also assigned as Country General Manager for Azbil Telstar Technologies and Labware. Emili is a member of the Azbil Telstar Corporate Management Team and a BOD member in several Telstar's subsidiaries. Outside Telstar, he holds an Executive Committee position of Treasurer at the Chamber of Commerce and Industry in Terrassa.
Jordi Puig holds a mechanical engineering qualification from Terrassa School of Industrial, Aeronautical and Audio-visual Engineering (ESEIAAT) from the Polytechnic University of Catalonia (UPC), completed with the IESE's PDD and AMP of advanced executive management. He joined Telstar in 1996, as director of quality and after-sales service, as well as director of the calibration laboratory. In 2002, he was responsible for setting up the company's production centre in Shanghai (China), where he took over as General Manager until 2006. From this date, following his return to Spain, he held the position of General Manager at Telstar Industrial, one of Telstar's subsidiaries. His extensive experience and knowledge of the pharma industry led him to take over the position of Life Science Equipment Division Business Director of Azbil Telstar in 2013 until 2017 when he accepted the role of Sales and Marketing Director of Azbil Telstar; during this period, he has also been General Manager of Telstar centres in the USA and Mexico.
About Telstar
Telstar is a leading global brand of aseptic process solutions. The company, part of the Azbil Group, specializes in the development of engineering & construction projects, integrated process equipment and GMP consultancy solutions, including turnkey projects and critical installations, for companies associated with Life & Health Sciences. Acknowledged as one of the 10 major suppliers for the pharmaceutical industry, Telstar is one of the few international manufacturers able to offer integrated process solutions for the biopharmaceutical industry with in-house sterilization, freeze drying, containment, clean air, and cold storage technologies.
Telstar invests 3% of its turnover in research, development and innovation of its technologies and equipment. The company operates in over a hundred countries and has 4 production plants, 7 technology centres and 11 consultancy and engineering services centres, and commercial offices all over the world. It has manufacturing plants in Spain, China, and the United Kingdom. Headquartered in Terrassa (Barcelona, Spain), it has a workforce of 900 people.
About Azbil Group
Azbil is a leading Japanese group in building automation for the building market, advanced automation for the industry market and life automation systems for the life sciences and healthcare markets as well as fields connected closely to everyday life. The group develops its own regulation, control and automation technologies, equipment, and systems for use in industry and in buildings.
As a subsidiary of Azbil, Telstar leads the Life Science Engineering business division of the Japanese corporation to provide global solutions in design, engineering, and manufacturing processes with automation technologies for the international life science markets, such as biopharmaceutical, life science research, personalized medicine, regenerative medicine, and functional foods.