Members Login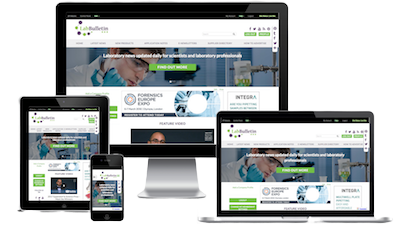 Monthly Newsletter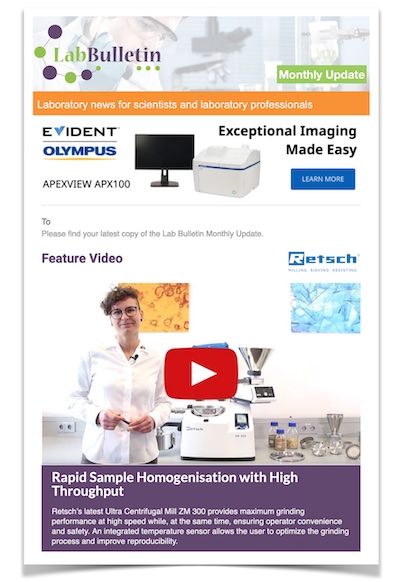 Special Offers and Promotions
Microscopy | Image Analysis
Check Out the Latest Scientific Advances, and Emerging Applications and Processes at the PREP 2022 symposium
publication date:
Dec 8, 2021
|
author/source:
PREP 2022 Symposium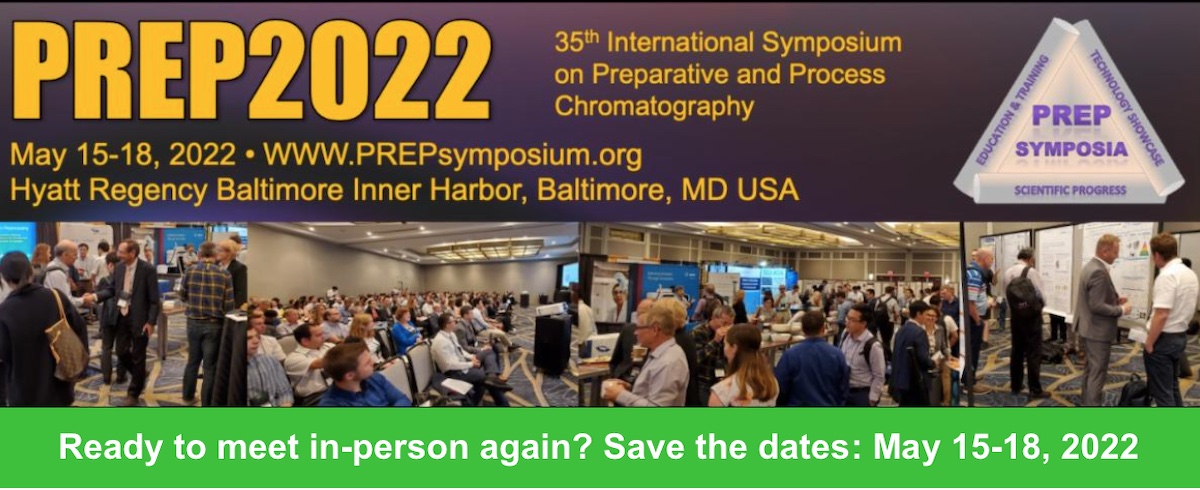 Established in 1985, PREP has become the largest conference in the world of preparative and process chromatography.
Are you interested to find current tools and practical solutions to preparative and process chromatographic separations? Are you wanting to learn how to successfully optimize chromatography processes and minimize costs for the best economic production? Are you looking for a conference with strong scientific content, a robust program, presentations by world renowned experts, lectures by young scientists, workshops offering great training opportunities...
We invite you to participate in exciting science, technology, and education at PREP 2022, organized by expert scientists and engineers for the separation science practitioner. Join us for a dynamic and innovative program where world renowned speakers will address in-depth the latest scientific and technological advances, critical and emerging applications and processes, and challenges and solutions in all aspects of Preparative and Process Chromatography, Ion Exchange, Adsorption/Desorption Processes and Related Separation Techniques.
The focus of this conference is the development, design, optimization, and operation of chromatographic processes and technology for a broad range of applications. The program will include papers on biochromatography, downstream processing, QbD, monoclonal antibodies, plasmids, enzymes, vaccines, viral vectors for gene delivery, VLPs, and other biopharmaceuticals, clearance of high-risk impurities such as host cell proteins, chiral molecules, SFC, fine chemicals, peptides, proteins, oligonucleotides, APIs, natural products, batch, multi-column and continuous SMB processes, column technology and equipment, monoliths, new and improved stationary phases, membrane chromatography, product quality, stability, safety and/or immunogenicity, and related process control strategies, regulatory aspects, and more!
Find current tools and develop practical solutions to chromatographic separations.
Learn how to successfully optimize chromatography processes and minimize costs for the best economic production.
Discuss and learn about current and future challenges and opportunities in the industry.
Evaluate and compare the latest products, instruments, techniques and processes driving the pace of innovation in Preparative and Process Chromatography.
Interact with world leading scientists and engineers who will discuss critical and emerging areas in all aspects of Preparative and Process liquid chromatography
Key Dates
February 1, 2022 - Abstract submission deadline
April 15, 2022 - Final deadline for poster abstracts
May 15-18, 2022 - Baltimore Inner Harbor, MD, USA
Training Opportunities
Fundamentals of Preparative Chromatography for Biomolecules by Batch and Continuous Chromatography
Fundamentals of Preparative Chromatography for Small and Intermediate Size APIs by Batch Chromatography, SMB, and SFC
Hybrid Modeling in Biopharmaceutical DSP - From Theory to Industrial Success Stories
Practical Concepts on Process Characterization and Validation of Biopharmaceuticals based on QbD Principles
The Exhibition will showcase the industry's latest in chromatographic media, equipment, and services offering opportunities to view new product launches, check out innovative products, explore ground-breaking technologies, and discuss challenges and solutions with experts in the booths. Free vendor workshops will also be presented.
Event Information | Registration