Members Login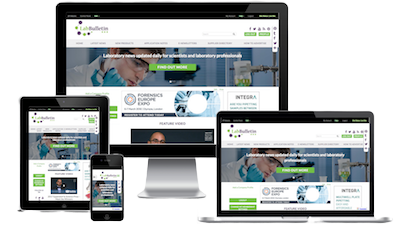 Monthly Newsletter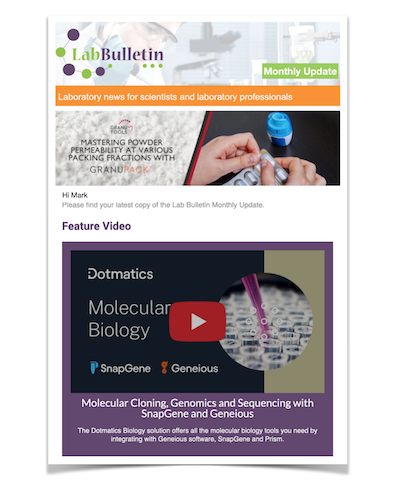 Special Offers and Promotions
Microscopy | Image Analysis
IT Solutions and Laboratory Automation
Bio-Rad Launches First StarBright™ Red Dye and Extends Range of Antibody Markers Conjugated to StarBright Dyes to Enhance Multiplex Flow Cytometry and Research Capabilities
publication date:
Sep 6, 2023
|
author/source:
Bio-Rad Laboratories, Inc.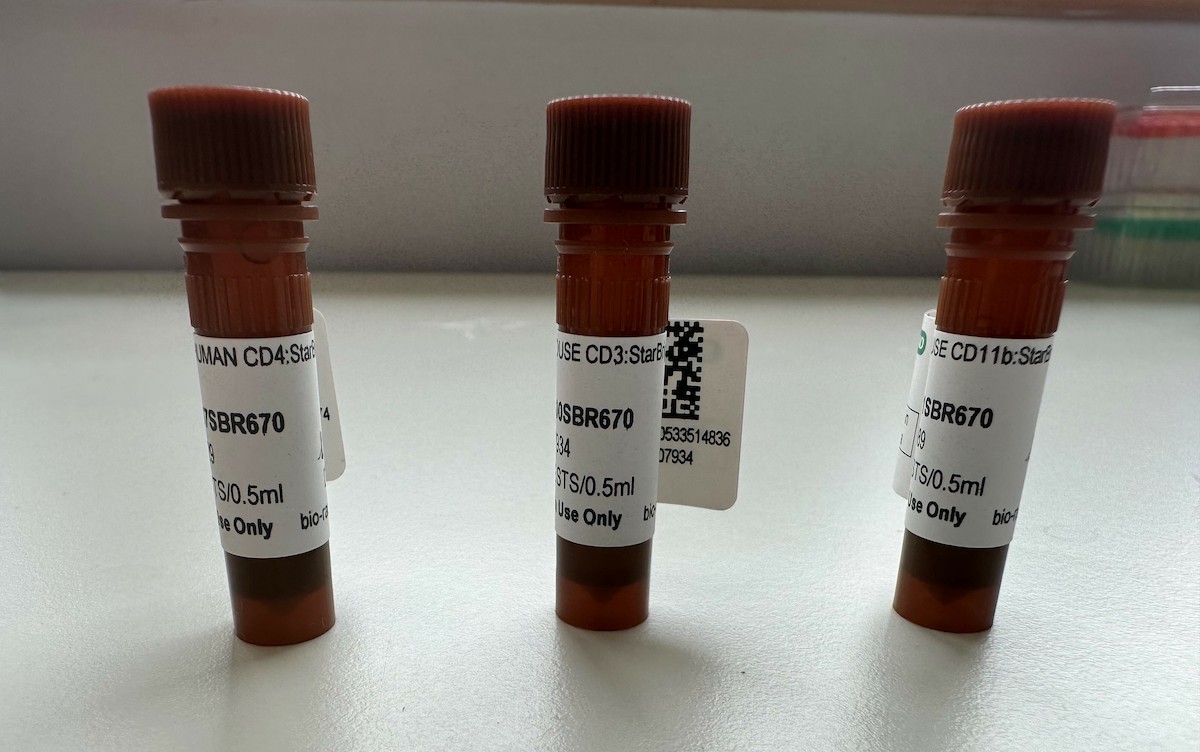 With 29 additional targets the range also includes dog, cow, and pig targets to support translational models in veterinary immunology research.
Bio-Rad Laboratories, Inc., a global leader in life science research and clinical diagnostic products, has announced the launch of the 29th StarBright Dye, StarBright Red 670, and an expansion of its current range with 29 additional highly validated antibodies conjugated to StarBright Blue 700 and StarBright Violet 610 Dyes. Including additional human and mouse targets and introducing dog, cow, and pig targets, the new range provides greater choice and flexibility in conventional and full-spectrum multicolor flow cytometry panels, expanding research capabilities across veterinary immunology research.
Offering exceptional brightness with narrow excitation and emission profiles for precise resolution, Bio-Rad's line of StarBright Dyes provides researchers with validated flow antibodies against key immunology targets conjugated to proprietary fluorescent nanoparticles. StarBright Dyes are compatible with the Bio-Rad ZE5 Cell Analyzer and S3e Cell Sorter, as well as most flow cytometers and experimental protocols, without the need for special buffers. Minimal lot-to-lot variation ensures reproducible and consistent staining, and the dyes are resistant to photobleaching with no loss of signal in fixation.
The additional 29 antibody markers will soon be available on all StarBright Dyes.
"Now totaling 29 dyes for the 355, 405, 488, 561, and 640 nm lasers, the Bio-Rad StarBright Dye range is currently the largest series of dyes for conventional and full spectrum flow cytometry," said Mike Blundell, PhD, Product Manager, Flow Cytometry, Life Science Group, Bio-Rad. "By extending our existing portfolio of 35 antibody markers to include another 29 human, mouse, and now cow, dog, and pig targets, we can offer our customers greater flexibility and choice when designing multicolor flow cytometry panels, including for translational and immunological research in veterinary species."
To learn more about Bio-Rad's StarBright Dyes
Bio-Rad Laboratories, Inc. (NYSE: BIO and BIOb) is a leader in developing, manufacturing, and marketing a broad range of products for the life science research and clinical diagnostics markets. Based in Hercules, California, Bio-Rad operates a global network of research, development, manufacturing, and sales operations with over 8,200 employees and $2.8 billion in revenues in 2022. Our customers include universities, research institutions, hospitals, food safety and environmental quality laboratories, and biopharmaceutical companies. Together, we develop innovative, high-quality products that advance science and save lives.
BIO-RAD and STARBRIGHT are trademarks of Bio-Rad Laboratories, Inc. in certain jurisdictions. All trademarks used herein are the property of their respective owner.