Members Login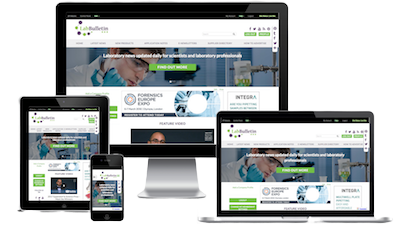 Monthly Newsletter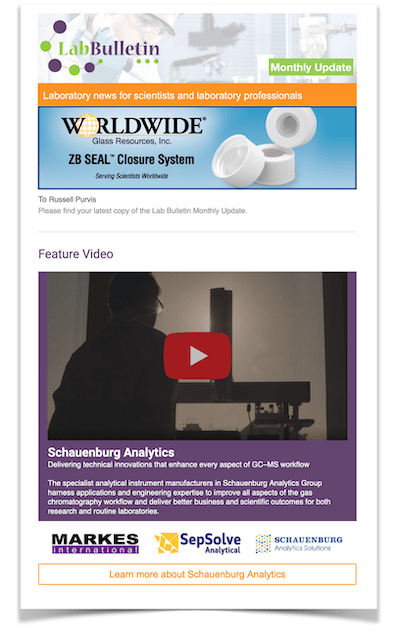 Special Offers and Promotions
Microscopy | Image Analysis
Xylem's YSI Expands Lab Product Line New TruLab instruments Offer Easy, Reliable Measurements
publication date:
Jun 25, 2014
|
author/source:
Xylem Analytics

Xylem's YSI brand has launched a new, complete line of laboratory instruments ideal for routine and precise measurements of pH, mV, ISE, and temperature.
According to Tim Grooms, Director of Marketing for YSI, "The success of our recent lab instruments — the one, two, and three-channel MultiLab — is allowing us to expand our lab offerings faster than expected. We think our TruLab line, with its flexibility, stable measurements, and 15 new sensor options, are going to be another valuable tool for laboratories."
While the TruLab 1110 is ideal for routine pH/mV lab measurements where a robust workhorse meter is required, the TruLab 1310 and 1310P (with printer) provides precise lab measurements and automatic Good Laboratory Practice (GLP) documentation, plus a USB interface for data transfer and backup. All TruLab instruments offer autobuffer recognition plus recalibration prompts. The TruLab 1320 and 1320P (with printer) are two-channel instruments with simultaneous measurement of pH, ISE or Redox. The 1320 series logs calibration information for GLP compliance and has a USB interface for data transfer and backup.
In addition, YSI is also introducing the TruLine, IoLine, and Science suite of electrodes for its TruLab product line.
The variety of pH and ORP TruLine sensors are compact in design, available as glass or plastic probe bodies, can be ordered with or without temperature and with a refillable option.
YSI Science pH electrodes are proven, highly versatile laboratory electrodes for the most demanding measurements. The glass electrodes include the temperature sensor and are available with either glass or plastic probe bodies, and can be ordered with a platinum or ground junction. Each pH electrode comes with individual serial number and quality certificate.
YSI's IoLine electrodes are a unique iodine/iodide reference system with a patented three-chamber reservoir system. It offers unbeatable stability, fast response times, and high accuracy at a higher speed compared to Ag/AgCI reference systems. It is a 100 percent metal ion-free reference system with wide applications.
Together, the TruLab and its extended line of TruLine, Science, IoLine and ISE electrodes provides laboratories across multiple industries the ability to conduct easy, fast, and highly repeatable measurements.
---
About Xylem Analytics
Xylem's analytics businesses are leading manufacturers of premium field, portable, laboratory and online analytical instruments used in water and wastewater, environmental, food and beverage, pharmaceutical and life science applications. The company's meters, sensors, analyzers and related consumables are used every day by thousands of end-users worldwide to analyze and control quality in countless applications where precise measurement is required. Xylem Analytics started with the core brands of WTW, SI Analytics, Aanderaa Data Instruments, Global Water Instrumentation, ebro and Bellingham + Stanley, and has grown through a series of successful acquisitions including OI Analytical, YSI and MJK Automation.
---
---