Members Login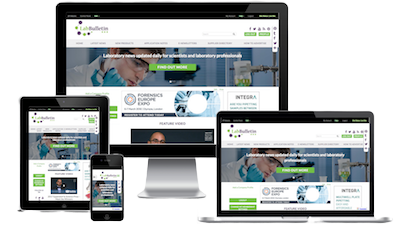 Monthly Newsletter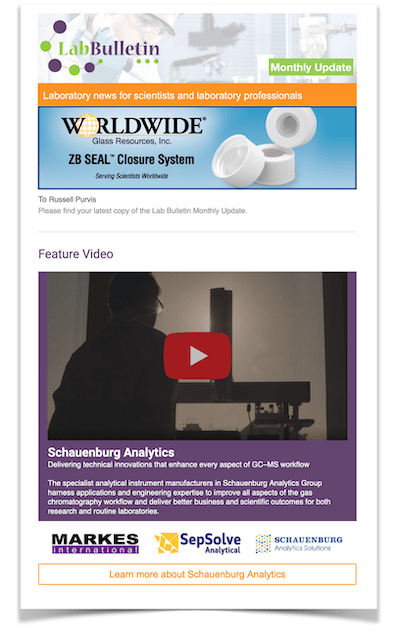 Special Offers and Promotions
Microscopy | Image Analysis
Xylem's OI Analytical launches a new on-line cyanide analyzer to help gold milling operations achieve significant cost savings
publication date:
May 1, 2013
|
author/source:
LRGiroux Consultants
Xylem's OI Analytical brand is pleased to announce the launch of a new on-line cyanide analyzer for gold milling applications. The new CNSolution™ 9310, when incorporated into the gold milling process, can facilitate significant cost savings for mill operators.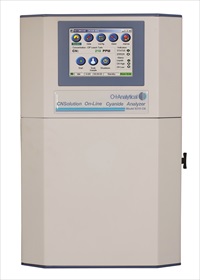 Most gold occurs at very low concentrations in ores; less than 10grams/ton (0.001%). Hydrometallurgical extraction using cyanide is the only economically viable method of recovering gold from such low-grade ore. Leaching solutions typically contain cyanide in concentrations from 50 to 2,000ppm, and purchasing, transporting, handling and detoxifying cyanide is a major operating expense for gold mills.
Accurately measuring cyanide available for leaching gold from ores containing copper and metallic sulfides is problematic, since copper complexes with cyanide and reduces the amount of cyanide available for leaching. To complicate the process further, titration methods commonly used for process control do a poor job of measuring available cyanide when copper is present. An excessive amount of cyanide must be added to the leaching solution to compensate for this measurement inaccuracy and to ensure a sufficient concentration is present for efficient extraction of gold.
Adding excessive cyanide in the leaching process decreases the efficiency and increases operating costs associated with the detoxification stage. Gold mills performing cyanidation need to adhere to the International Cyanide Management Code which defines good practices and guidelines for use, treatment and disposal of cyanide. The code sets a limit of 50mg/L in tailings solution discharges, and to comply with this limit the spent cyanide solutions must be detoxified. Detoxification requires the use of strong oxidizing agents to destroy cyanide and reduce its concentration, adding yet another layer of expense to the milling of gold.
OI Analytical's CNSolution™ 9310 On-line Cyanide Analyzer measures available cyanide in precious metal leaching solutions per U.S. EPA Method OIA-1677 and ASTM D 6888-09. The gas-diffusion amperometry technique in these methods is proven to be free of interferences from copper and metallic sulfides, providing more accurate measurement of the available cyanide concentration. The CNSolution™ 9310 responds quantitatively to cyanide, as well as zinc, copper, cadmium and silver cyanide complexes over the entire instrument calibration/measurement range (0.2 to 2,000ppm).
The superior accuracy of the CNSolution™ 9310 facilitates tighter control of the cyanide concentration in the leaching process and oxidizing agent usage in the cyanide detoxification process, thus significantly reducing the amount of cyanide needed. A ten percent decrease in cyanide usage can easily translate into a savings of hundreds of thousands of dollars per year in the leaching and detoxification costs for a milling operation.
To learn more about OI Analytical, as well as the complete range of analytics products from Xylem please visit www.xylemanalytics.com
---
About Xylem Analytics
Xylem's analytics businesses are leading manufacturers of premium field, portable, laboratory and online analytical instruments used in water and wastewater, environmental, food and beverage, pharmaceutical and life science applications. The company's meters, sensors, analyzers and related consumables are used every day by thousands of end-users worldwide to analyze and control quality in countless industrial applications where precise measurement is required. Xylem's analytics business has been created over the past three years with a series of acquisitions, including OI Analytical, YSI and MJK Automation, which have been added to the core businesses of WTW, SI Analytics, Aanderaa Data Instruments (AADI), Global Water Instrumentation, ebro and Bellingham & Stanley.
---
About Xylem
Xylem (XYL) is a leading global water technology provider, enabling customers to transport, treat, test and efficiently use water in public utility, residential and commercial building services, industrial and agricultural settings. The company does business in more than 150 countries through a number of market-leading product brands, and its people bring broad applications expertise with a strong focus on finding local solutions to the world's most challenging water and wastewater problems. Xylem is headquartered in White Plains, N.Y., with 2012 revenues of $3.8 billion and 12,500 employees worldwide. In 2012, Xylem was named to the Dow Jones Sustainability World Index for advancing sustainable business practices and solutions worldwide.
The name Xylem is derived from classical Greek and is the tissue that transports water in plants, highlighting the engineering efficiency of our water-centric business by linking it with the best water transportation of all -- that which occurs in nature.
---