Members Login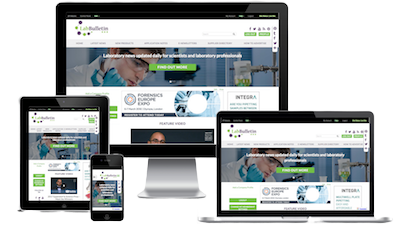 Monthly Newsletter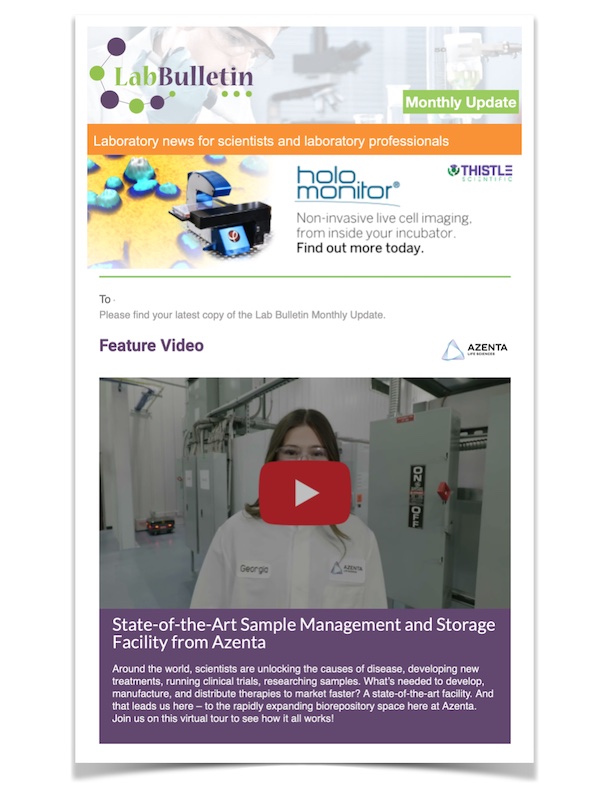 Microscopy | Image Analysis
IT Solutions and Laboratory Automation
Will Innovations in Biomarkers Lead to a Paradigm Shift in Drug Discovery?
publication date:
Jul 10, 2014
|
author/source:
Frost & Sullivan

With the new avenues in 'omics' technology, biomarkers are now being applied to optimize therapies, in a market expected to soar to $3.54 billion by 2020
With the efficacy for most drugs targeting severe therapeutic indications ranging from a meagre 25 percent to 50 percent, there is a tremendous market for biomarkers. Thus far, drugs have been administered without knowing if they will work for a specific patient. Biomarkers are now being used in the first stages of drug development to provide suitable signals in in-vitro or animal trials to indicate if a specific compound will have high or low efficacy in humans. This means that researchers can discard ineffective candidates during the initial stages of drug development itself.
New analysis from Frost & Sullivan, Analysis of the Western European Biomarkers Market in Drug Discovery and Development, studies the developments in the genomics, proteomics, metabolomics and imaging segments across Western Europe: the United Kingdom, Germany, France, Italy and Spain as well as the Benelux and Scandinavian countries. The research finds that the market earned revenues of $1.44 billion in 2013 and estimates this to reach $3.54 billion in 2020.
"Besides genomics- and proteomics-based platforms, market participants are employing other 'omics' platforms such as glycomics, lipidomics, metabolomics and immunomics for biomarker discovery," saidFrost & Sullivan Healthcare Senior Research Analyst Srinivas Sashidhar. "With advancements being made in analytical methods for biomarker detection and integration capabilities, the discovery and use of biomarkers in clinics will rise substantially."
Developments in nanotechnology are enabling the production of a large number of nanoparticle-based biomarker detection systems, including microarrays and nanoarrays for genetic-related applications. Further, research infrastructures are fostering multidisciplinary interaction, such as the merging of genomics-related disciplines that enable correlations between individuals, genetic profiles, and drug responses. In the long term, advanced computational tool applications that integrate large omics data will emerge, creating the need for necessary maintenance infrastructure.
However, the complex nature of resource-driven biomarker validation studies delays the process of finding results. Large-scale validation studies of candidates also pose considerable logistical and regulatory challenges. These are expected to reduce once best practices for analytic validation of various analytes/platforms are developed and more standardised regulatory protocols and parameters for assay validation are introduced.
Market participants will find extensive demand for biomarkers in patient stratification applications, particularly for cardiac and neurological disorders. Accurate risk assessment with a high predictive value can help reduce the overall incidence of cardiovascular diseases. The quest is already on for protein and metabolomic signatures. In fact, some biomarkers, such as natriuretic peptides and B-type natriuretic peptides and their amino-terminal propeptide equivalent, N-terminal-proBNP, which is indicative of stress, is being actively explored as a means of guiding therapy.
"Diagnostic developers and pharmaceutical companies could enter partnerships and strike licensing deals to reduce drug development costs and prevent late-stage failures that are especially common when it comes to cancer," stated Sashidhar. "Not only will these strategic collaborations enable the quick commercialization of drugs, it will also help bring in theranostic platforms to monitor drug responses."
Analysis of the Western European Biomarkers Market in Drug Discovery and Development is part of the Life Sciences Growth Partnership Service program. Frost & Sullivan's related studies include: Global Biosimilars Market, Western European Next Generation Sequencing (NGS) Market, Western European Companion Diagnostics Market, Impact of US Healthcare Reform on the In Vitro Diagnostics Market, Product and Pipeline Analysis of the Global Therapeutic Lipid Modulators Market, and US Next-generation Sequencing Market, among others. All studies included in subscriptions provide detailed market opportunities and industry trends evaluated following extensive interviews with market participants.
---
---