Members Login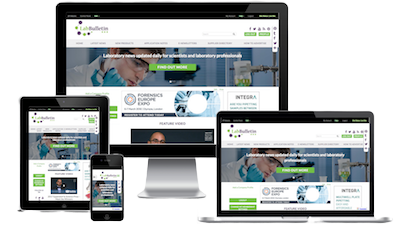 Monthly Newsletter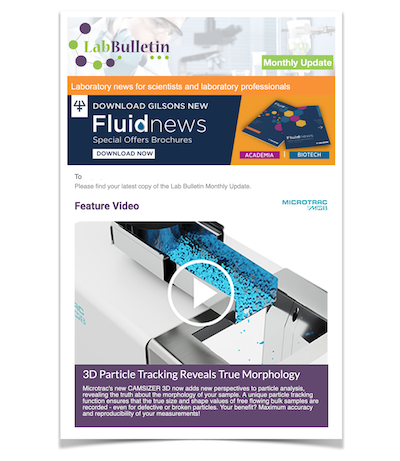 Microscopy | Image Analysis
IT Solutions and Laboratory Automation
Targeted Lung Cancer Therapies are Supplanting Conventional Treatments
publication date:
Mar 23, 2015
|
author/source:
Frost & Sullivan
Close competition encourages established manufacturers to broaden the drug pipeline for targeted therapies, finds Frost & Sullivan

Although lung cancer is the third most prevalent cancer type in the world, there are only 18 drugs in the market for its treatment. Further, popular drugs such as Almita and Avastin are nearing their patent expiry in 2015 and 2017 respectively. As such, the lung cancer therapeutics market offers vast potential that drug manufacturers are vying to tap into. Approximately 130 drugs for the treatment of small cell lung cancer (SCLC) and non-small cell lung cancer (NSCLC) are in various stages of development and are expected to hit the market by 2020.
New analysis from Frost & Sullivan, A Product and Pipeline Analysis of the Lung Cancer Therapeutics Market, finds that many niche as well as established drug manufacturers are devoting resources to the research and development of targeted therapies, which are likely to replace conventional medicine within the next ten years. The US Food and Drug Administration (FDA), European Medicines Agency, FDA Japan and National Institute for Health and Care Excellence are also encouraging investments in targeted therapies.
The lung cancer therapeutics market is characterized by intense competition, especially among large pharmaceutical firms such as Merck, AstraZeneca, Eli Lilly and Bristol-Myers Squibb (BMS). In particular, AstraZeneca, Roche, Merck and BMS are in a close race to produce effective drugs targeted at PD-L1 pathway and anaplastic lymphoma kinase (ALK). BMS has already launched Opdivo (Nivolumab) in Japan, becoming the first company to introduce its drug candidate for the PD-L1 pathway.
"However, the development of targeted therapies for mutations such as kirsten rat sarcoma viral oncogene homolog (KRAS), human epidermal growth factor receptor (HER) and BRAF is yet to pick up pace," saidFrost & Sullivan Healthcare Research AnalystSumedha Pareek. "The market is also in need of cost-efficient drugs."
The cost of late-stage cancer treatment is approximately 43 percent higher than the costs involved in early-stage cancer detection. Employing combined-modality therapies may help in cutting down these expenses.
"For instance, the first-line treatment for NSCLC is typically chemotherapy," explained Pareek. "This might change with the introduction of Necitumumab by Eli Lilly, at present in the third phase of clinical trials in the US. In combination with chemotherapy, Necitumumab has the potential to be the first targeted therapy used for cost-effective first-line treatment."
Overall, close collaboration among pharmaceutical companies, translational scientists and university research groups will continue to aid the much-needed identification of new, economical targeted therapies for lung cancer.
A Product and Pipeline Analysis of the Lung Cancer Therapeutics Market is part of the Life Sciences Growth Partnership Service program. Frost & Sullivan's related studies include: A Product and Pipeline Analysis of the Antibacterial Drugs Market, Product and Pipeline Analysis of the Global Rheumatoid Arthritis, Therapeutics Market A Product and Pipeline Analysis of the Multiple Sclerosis Therapeutics Market, and Global Vaccines Market. All studies included in subscriptions provide detailed market opportunities and industry trends evaluated following extensive interviews with market participants.
About Frost & Sullivan
Frost & Sullivan, the Growth Partnership Company, works in collaboration with clients to leverage visionary innovation that addresses the global challenges and related growth opportunities that will make or break today's market participants. For more than 50 years, we have been developing growth strategies for the global 1000, emerging businesses, the public sector and the investment community. Is your organization prepared for the next profound wave of industry convergence, disruptive technologies, increasing competitive intensity, Mega Trends, breakthrough best practices, changing customer dynamics and emerging economies?
---
---