Members Login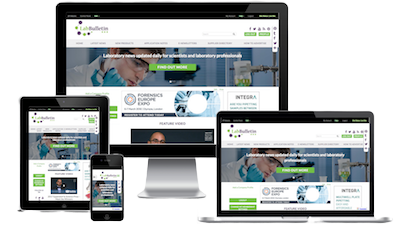 Monthly Newsletter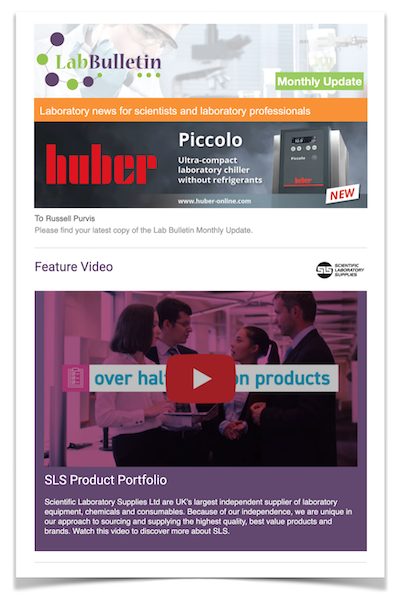 Special Offers and Promotions
Microscopy | Image Analysis
Vapourtec Chips in with Reactor Housing Innovation
publication date:
Oct 13, 2015
|
author/source:
Vapourtec Ltd
Specialist flow chemistry firm Vapourtec (Cambridge, UK) has launched a reactor housing for micromixer reactors that complements its existing standard, cooled, heated and photochemical family of reactors.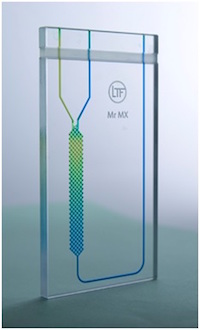 Vapourtec's new micromixer, which plugs easily into ports within their current flow chemistry systems, features chip reactors housed within a glass and PTFE manifold that offers a clear visibility of the reactants. A range of seven different glass micromixer reactor chips has been developed for use with the new reactor housing.
Cooled gas is circulated around the micromixer chips, using Vapourtec's cooling module, to deliver temperatures as low as -40º C. Heated air, reaching temperatures up to 150º C, can also be circulated around the reactor.
Two chip reactors can be inserted into the micromixer reactor housing allowing one chip to be used for mixing and the other as a residence time chip by way of an example. In addition, multiple reactor housings can be used on either the Vapourtec R-Series or E-Series systems allowing up to 8 chips to be heated or cooled simultaneously facilitating the telescoping of flow reactions.
Vapourtec MD and founder Duncan Guthrie explained: "This is the latest addition to our range of continuous process reactors and it offers scope for chemists to explore smaller scale reactions."
The seven different chip reactors available cover volumes from 0.2ml to 1.7ml and provide options for one, two or three reagent inputs.
Vapourtec design and manufacture flow chemistry systems for a wide variety of sectors including education, pharmaceutical and industry with their technologies used by all of the major pharmaceutical brands.
Established in 2003, Vapourtec has developed a flourishing international market for its technology with sales across much of the world including USA, China, Japan, Singapore and India.
---
---
---