Members Login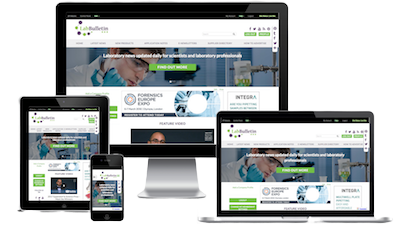 Monthly Newsletter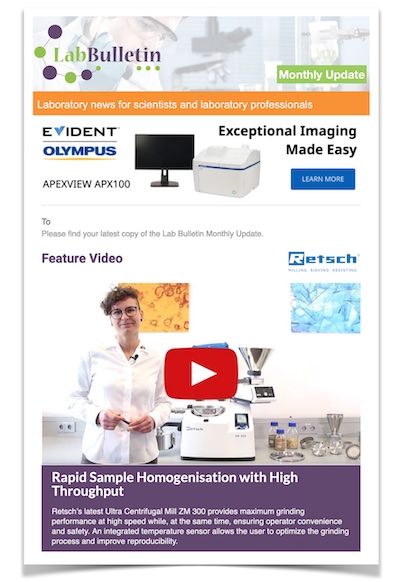 Special Offers and Promotions
Microscopy | Image Analysis
Thermo Fisher Scientific Launches New LC/MS Compendium to Share Environmental and Food Safety Testing Knowledge

Thermo Fisher Scientific Inc., the world leader in serving science, today announced a new, comprehensive and searchable compendium entitled "LC-MS Applications for Food, Beverage and Water Testing." The compendium designed as a knowledge transfer tool, provides customers with access to the wealth of application expertise developed by Thermo Fisher. Containing a variety of testing methods and technical applications for environmental and food testing laboratories, the free digital compendium is available free of charge at http://www.thermoscientific.com/lcmsfoodnotes.
Thermo Fisher is a leader in analytical technologies and application expertise in the environmental and food safety markets. Its workflows, comprised of automated sample preparation, instrumentation and data management products, enable lab professionals to perform the right analysis using the best technique when responding to environmental and food safety challenges.
The new compendium shares Thermo Fisher's knowledge about the analysis of contaminants such as pharmaceutical and personal care products, drug residues, natural compounds and pesticides. The comprehensive compendium of LC/MS methods and applications is easily searchable by compound class, matrix or product.
"Our environmental and food safety solutions including our leading mass spectrometry systems are tailored to the unique requirements of residue laboratories and we want to share this expertise with all our customers," said Dipankar Ghosh, Ph.D. strategic marketing manager for environmental and food safety solutions at Thermo Fisher Scientific. "We designed the LC/MS compendium specifically for environmental and food testing laboratories to help them improve and simplify their operations."
For the latest information about Thermo Fisher Scientific solutions and the wide range of applications for food safety, please call 1-800-532-4752, e-mail analyze@thermo.com or visit www.thermoscientific.com/foodsafety.