Members Login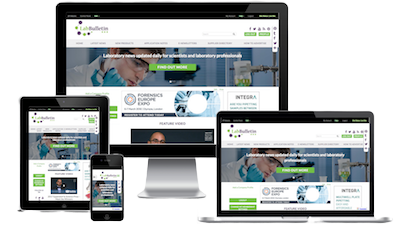 Monthly Newsletter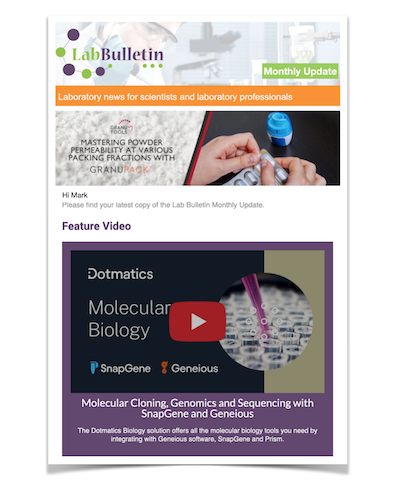 Special Offers and Promotions
Microscopy | Image Analysis
IT Solutions and Laboratory Automation
Thermo Fisher Scientific Introduces TraceFinder 1.1 Routine Quantitative LC-MS Software

Thermo Fisher Scientific Inc., the world leader in serving science, today introduced Thermo Scientific TraceFinder 1.1, its latest software for clinical research, forensic toxicology, food safety and environmental testing laboratories performing routine, high-throughput quantitation by LC-MS. The software retains all of the capabilities of its predecessor and has been expanded to include complete integration with the Thermo Scientific Transcend system. It is also compatible with all Thermo Scientific quantitative mass spectrometry platforms, including the Thermo Scientific Exactive and LTQ family of systems.
"Our customers asked for easy-to-use software for routine LC-MS quantitation that integrates seamlessly with their front-end system of choice - the Transcend System - and all of the Thermo Scientific quantitative LC-MS systems, including the LTQ series and the Exactive," said Ian Jardine, vice president of global R&D, Thermo Fisher Scientific. "We enhanced TraceFinder 1.1 specifically to meet these needs, and now customers have one software solution for method development, data acquisition, data processing and report generation that they can use with our Thermo Scientific TSQ Series triple stage quadrupole system, the Exactive, Orbitrap or one of our ion trap systems. This will enable them to significantly improve laboratory productivity."
The TraceFinder
TM
software is designed to make routine LC-MS quantitation and targeted analysis simple, fast and productive. The software offers a four-step, workflow-driven method setup and fully automated data acquisition, data processing and reporting. It includes an extensive choice of preconfigured methods and more than 50 report templates, as well as compound data stores for selected reaction monitoring (SRM) experiments in environmental testing, food safety residue analysis, clinical research and forensic toxicology applications. Data review is easy with the ability to specify and report multiple flags. To protect the integrity of analytical data, the software includes a rights-based secure user login system.
The Transcend
TM
system combines the power of automated online sample preparation and multiplexing to increase throughput without compromising data quality or sensitivity. The unique multiplexing technology of the Transcend system brings the productivity of up to four separate, parallel LC systems to a single mass spectrometer, enabling clinical research, forensic toxicology, food testing and environmental laboratories to achieve a four-fold increase in sample throughput. Thermo Scientific TurboFlow Technology automates sample preparation and can reduce the time spent on this task by up to 95 percent.
For more information about the TraceFinder 1.1, please visit
www.thermoscientific.com/tracefinder
. Alternatively, please call (800) 532-4752 or e-mail
analyze@thermo.com
.