Members Login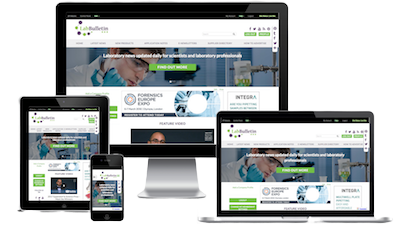 Monthly Newsletter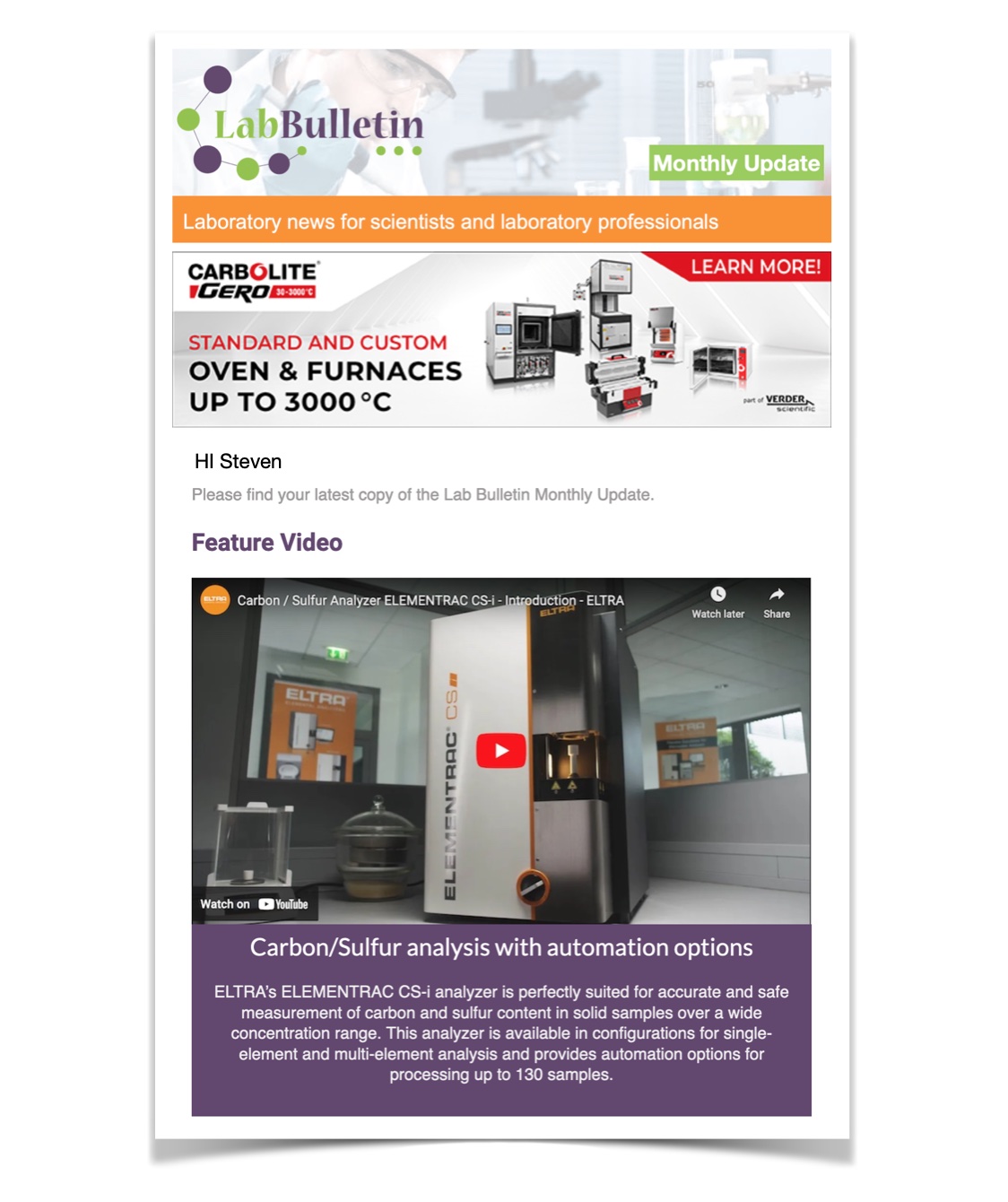 Channels
Special Offers & Promotions
Microscopy & Image Analysis
Laboratory Automation & IT Solutions

Thermo Fisher Scientific Announces New Suite of Five Software Solutions to Enhance Qualitative and Quantitative Proteomics Workflows at HUPO 2010
Thermo Fisher Scientific Inc., the world leader in serving science, announced today at the Human Proteome Organization (HUPO) 2010 Congress, a suite of five complementary software solutions and enhancements designed to effect breakthrough progress in qualitative and quantitative proteomics. Working in concert with state-of-the-art Thermo Scientific mass spectrometers, the software solutions provide researchers with fast and simple, yet powerful, workflows for many persistent proteomics research challenges. These solutions promise to drive progress in key industry initiatives such as the Human Proteome Project launched at the HUPO 2010 conference.
"The software innovations presented at HUPO strengthen our industry-leading workflows for qualitative and quantitative proteomics," said Andreas Huhmer, proteomics marketing director for life sciences mass spectrometry at Thermo Fisher Scientific. "This unique suite of software complements the power of Thermo Scientific mass spectrometry, sample preparation and chromatography technologies to facilitate researchers' success in proteomics applications. This covers everything from comprehensive protein identification and phosphoprotein characterization, relative protein quantitation to targeted validation of biomarker candidates."
ProteinCenter software transforms mass spectral data into biological insights
New Thermo Scientific ProteinCenter software is a web-based tool designed to provide faster, more confident integration, interpretation and sharing of proteomics data. It links peptide-centric information derived from Thermo Scientific Proteome Discoverer software with the protein-centric content of popular biological data repositories such as the UniProt and NCBI databases, enabling users to compare and interpret data in minutes. ProteinCenterTM software now contains over 13 million unique protein sequences, and accesses, updates and integrates publicly-available protein information on a biweekly basis.
Proteome Discoverer software enhances productivity and quantitative results
Thermo Scientific Proteome Discoverer software is a comprehensive platform for the analysis of qualitative and quantitative proteomics data. It addresses the need for flexibility by offering a wide array of bio-software tools and customizable workflows for a broad range of proteomics experiments in a workflow-driven, graphical user interface. It is optimized to take advantage of the high-resolution data and multiple complementary fragmentation methods offered by Thermo Scientific mass spectrometers.
Proteome DiscovererTM software has new capabilities to boost productivity and improve quantitative results. It now supports a wide range of stable isotope labeling with amino acids in cell culture (SILAC) experiments to speed quantitation of protein expression levels from differentially treated cell populations. This makes the analysis of complex SILAC experimental data much simpler. It also offers enhanced capabilities for relative quantitation using isobaric mass tags, such as Thermo Scientific Tandem Mass Tags (TMT), with statistical analysis of results. Flexible handling of peptide identification improves coverage and relative quantitation, and data processing following data collection can now be automated.
SIEVE software automates label-free differential analysis
Thermo Scientific SIEVE software is an automated solution for the label-free, semi-quantitative differential expression analysis of proteins, peptides and metabolites. Using SIEVETM software to pre-filter data greatly reduces the number of components that need to be identified, which should significantly increase the throughput of complex biomarker discovery experiments.
SIEVE software now offers improved confidence in protein identifications with the addition of a machine-learning algorithm to compute false discovery rates. The inclusion of a new statistical analysis capability, receiver operating characteristic (ROC) analysis, offers a powerful way to discriminate between disease and normal protein classes, and helps classify the relevance of single and multiple biomarker candidates. SIEVE software now provides sample concentration normalization to automatically adjust the expression ratios of differential analysis results. Complete integration with Proteome Discover software enables users to apply powerful protein-search identification capabilities to their differential analysis results.
Pinpoint software boosts productivity and confidence in results
Thermo Scientific Pinpoint software simplifies the transition from early-stage biomarker discovery to larger-scale, quantitative verification of putative biomarkers. It allows researchers to leverage previously acquired discovery data to accelerate and simplify development of quantitative assays for all experimental approaches using intelligent SRM (iSRM). iSRM, available on Thermo Scientific TSQ triple-stage quadrupole instruments, is designed to increase the sensitivity, selectivity, and throughput of targeted quantitation assays allowing the simultaneous verification and quantification of thousands of targeted peptides in a single run.
PinpointTM software now offers retention time modeling to simplify reproducibility assessments, minimize run-to-run variability and increase confidence in results. New peptide screening algorithms enhance identification of peptide candidates.
ProSightPC software enables confident identification and characterization of intact proteins
Thermo Scientific ProSightPC software harnesses the high precursor and fragment mass accuracy of Thermo Scientific mass spectrometers to provide high-confidence identification and characterization of peptides and intact proteins. Complementary to Proteome Discover software, ProSightPC software processes accurate-mass MS/MS data, whether from top-down or bottom-up experiments, including proteins with known sequence variants and post-translational modifications (PTMs). Importantly, it also takes into account prior biological knowledge in its database search. The software also offers a flexible search mode which can be used to identify unknown or unexpected modifications. Leveraging high mass accuracy, ProSightPC software can reduce the complexity of multiplexed fragmentation to make multiple identifications from a single MS/MS experiment.
For more information about Thermo Scientific solutions, please visit the Thermo Scientific booth 55, 56, 65, 66 during HUPO 2010. For more information about Thermo Scientific solutions for proteomic research, please call +1 800-532-4742 or visit www.thermoscientific.com/ms
Thermo Scientific is part of Thermo Fisher Scientific, the world leader in serving science.
Exhibitions & Events
Media Partner