Members Login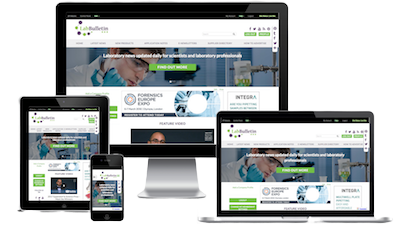 Monthly Newsletter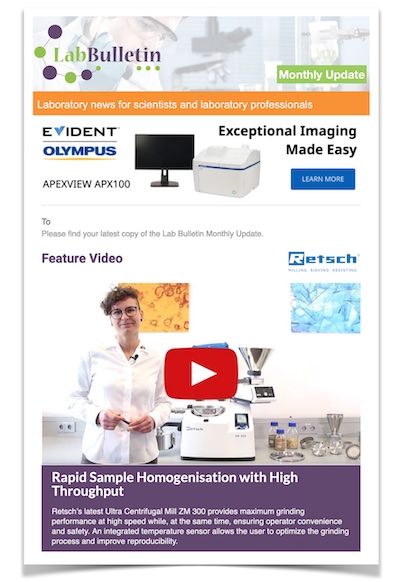 Special Offers and Promotions
Microscopy | Image Analysis
Proteomics News from Thermo Fisher Scientific and the Technical University of Denmark
Orbitrap Fusion Tribrid LC-MS technology to power new cellular signaling network research
Thermo Fisher Scientific and the Department of Systems Biology at the Technical University of Denmark, (DTU), have formed a collaboration to pursue breakthroughs in the understanding of how cellular protein networks drive important diseases.
Under the collaboration, Thermo Fisher will provide early access to new technology and designs, and DTU proteomics scientists will provide feedback and collaborate on new applications.The centerpiece of this collaboration is a new proteomics laboratory in Lyngby, Denmark equipped with the latest liquid chromatography-mass spectrometry (LC-MS) technology. This includes the unique Thermo Scientific Orbitrap Fusion Tribrid LC-MS system that offers unprecedented depth of analysis of biological samples.
'Studying the dynamic rewiring of cellular signaling networks requires state-of-the-art mass spectrometry," said DTU professor Rune Linding. "The Orbitrap Fusion system enables us to push the boundaries and analyze completely new avenues of cellular decision processes, and perform genome-scale studies of how the dynamics in these networks affect cell behavior. This is crucial, as it is now clear that the progression of complex diseases such as cancer is due to changes in these molecular networks. We were extremely excited to see, only a few days after installation, the Orbitrap Fusion system generate the best MS/MS data we have ever seen for the characterization of phosphorylation sites on critical tumor samples."
"We are immensely pleased to be working with this talented and motivated team of scientists," said Iain Mylchreest, vice president, research and development, life science mass spectrometry, Thermo Fisher Scientific "We share with them the objective of pushing the limits of science to make the world a better place, and the Orbitrap Fusion Tribrid system is designed for precisely this type of visionary research."
DTU is establishing the state-of-the-art laboratory to develop new experiments to dig deeper into the core machinery of the cell. DTU and Thermo Fisher Scientific will kick off the collaboration with a special workshop at ICSB2013, the premier global systems biology conference, August 30 – Sept. 3, in Copenhagen.
The new lab will use four Thermo Scientific Q Exactive LC-MS/MS systems, and nano-LC 1000 systems along with one of the first Thermo Scientific Orbitrap Fusion Tribrid systems to leave the factory since its June 2013 debut.
---
more about Orbitrap Fusion Tribrid LC-MS technology
---
About The Technical University of Denmark (DTU)
The Technical University of Denmark (DTU), has for almost two centuries been dedicated to fulfilling the vision of H.C. Ørsted – the father of electromagnetism – who founded the university in 1829 to develop and create value using the natural sciences and the technical sciences to benefit society. Today, DTU is ranked as one of the foremost technical universities in Europe, continues to set new records in the number of publications, and persistently increase and develop our partnerships with industry, and assignments accomplished by DTU's public sector consultancy. DTU has international educational exchange programs with over 200 universities around the globe, and enjoys close research collaborations with its partners in addition to building research and educational programs in Nordic Five Tech, the Euro Tech Universities - Excellence in Science and Technology, as well as with Rensselaer in the U.S., Nanyang in Singapore, and KAIST in South Korea.
---
more about The Technical University of Denmark
---
About Thermo Fisher Scientific
Thermo Fisher Scientific Inc. is the world leader in serving science. Our mission is to enable our customers to make the world healthier, cleaner and safer. With revenues of $13 billion, we have 39,000 employees and serve customers within pharmaceutical and biotech companies, hospitals and clinical diagnostic labs, universities, research institutions and government agencies, as well as in environmental and process control industries. We create value for our key stakeholders through three premier brands, Thermo Scientific, Fisher Scientific and Unity™ Lab Services, which offer a unique combination of innovative technologies, convenient purchasing options and a single solution for laboratory operations management. Our products and services help our customers solve complex analytical challenges, improve patient diagnostics and increase laboratory productivity.
---
---
---