Members Login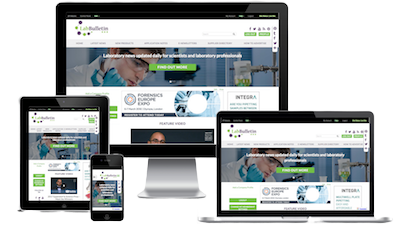 Monthly Newsletter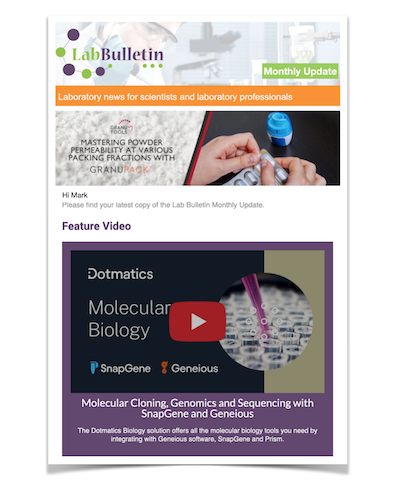 Special Offers and Promotions
Microscopy | Image Analysis
IT Solutions and Laboratory Automation
Thermo Fisher Scientific Accelerates the Analysis of Antioxidants in Red Wine with Ultra High Pressure Liquid Chromatography and LTQ Orbitrap XL Mass Spectrometer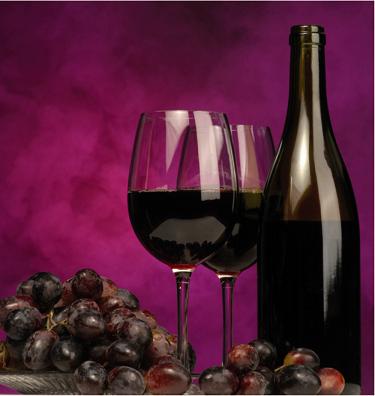 SAN JOSE, Calif. (October 5, 2009) - Thermo Fisher Scientific Inc., the world leader in serving science, today announced a new application note entitled "Direct Analysis of Red Wine Using Ultra-Fast Chromatography." The application note explains the unique capabilities of ultra high pressure liquid chromatography (U-HPLC) coupled to a Thermo Scientific Orbitrap mass spectrometer for use in the identification and quantitation of antioxidant constituents in red wine. The LTQ Orbitrap XL™ hybrid mass spectrometer combined with Accela™ U-HPLC delivers fast analysis times and accurate mass measurements, confirming the identity and structure of compounds in these complex mixtures. The application note is available for download at www.thermo.com/redwine

There is a growing interest among nutrition and health researchers in advanced liquid chromatography and mass spectrometry techniques. Red wine is a highly complex mixture and a rich source of beneficial antioxidants. It contains natural compounds that may, if consumed regularly and in moderation, have a positive impact on human health. In complex matrices, however, as is the case with red wine, identification and quantitation of natural compounds is challenging.

The application note demonstrates the potential of a direct analysis of red wine using the high resolving power of both the Accela and the LTQ Orbitrap XL. Researchers identified phenolic compounds responsible for most health benefits associated with red wine, such as quercetin, and they observed variable content across two different harvest years. Comparative analyses were performed using Thermo Scientific SIEVE 1.2 software. The features were filtered for statistical significance, with significant change defined as a minimum of two-fold concentration difference between the two harvest years. The results presented in the application note show statistically significant changes for individual compounds detected across two harvest years. The concentration differences for some compounds, particularly quercetin, were considerable.

The LTQ Orbitrap XL delivers extremely high mass accuracy and resolution and is capable of multiple levels of fragmentation. The Accela U-HPLC affords fast analysis time while maintaining very high chromatographic resolution, which is important for complex matrices. The combination of the LTQ Orbitrap XL with Accela U-HPLC provides a robust and confident means of profiling complex mixtures as well as successful identification and advanced structural characterization of detected compounds without prior sample preparation.

For more information about the Thermo Scientific LTQ Orbitrap XL or to obtain a copy of the application note, please call 1-800-532-4752, e-mail analyze@thermo.com or visit www.thermo.com/redwine

Thermo Scientific is part of Thermo Fisher Scientific, the world leader in serving science.
About Thermo Fisher Scientific
Thermo Fisher Scientific Inc. (NYSE: TMO) is the world leader in serving science, enabling our customers to make the world healthier, cleaner and safer. With 2008 revenues of $10.5 billion, we have approximately 34,000 employees and serve over 350,000 customers within pharmaceutical and biotech companies, hospitals and clinical diagnostic labs, universities, research institutions and government agencies, as well as environmental and industrial process control settings. Serving customers through two premier brands, Thermo Scientific and Fisher Scientific, we help solve analytical challenges from routine testing to complex research and discovery. The Thermo Scientific brand represents a complete range of high-end analytical instruments as well as laboratory equipment, software, services, consumables and reagents to enable integrated laboratory workflow solutions. Fisher Scientific provides a complete portfolio of laboratory equipment, chemicals, supplies and services used in healthcare, scientific research, safety and education. Together, we offer the most convenient purchasing options to customers and continuously advance our technologies to accelerate the pace of scientific discovery, enhance value for customers and fuel growth for shareholders and employees alike. Visit www.thermofisher.com