Members Login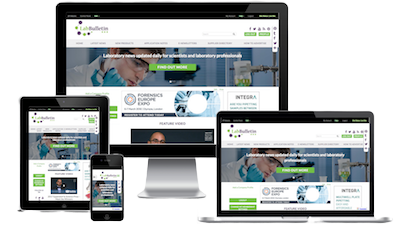 Monthly Newsletter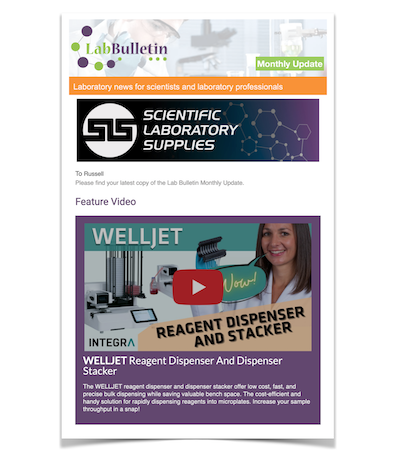 Special Offers and Promotions
Microscopy | Image Analysis
Start-up biotech finds new G:BOX imaging system an easy-to-use method of visualising DNA and protein gels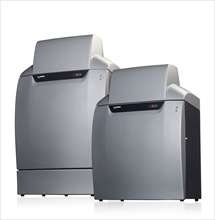 Syngene, a world-leading manufacturer of image analysis solutions, is pleased to announce its G:BOX EF gel documentation system has been adopted for routine use by Touchlight Genetics; a new UK based biotech company, because it offers the quickest and simplest method of visualising their DNA and protein gels.
Scientists at Touchlight Genetics are using a G:BOX EF imaging system to image agarose gels stained with Ethidium Bromide to determine the size and quality of their DNA. The researchers are also imaging acrylamide gels of proteins stained with Coomassie Blue to assess protein expression from cloned DNA. This imaging ensures researchers at Touchlight can quickly demonstrate if their recombinant clones are generating the correct proteins. The researchers also use the imaging system to photograph western blots developed with chromogenic substrates.
Dr Lisa Caproni, a Research Scientist at Touchlight Genetics explained:"We are a relatively new company developing stabilised DNA platform technologies to produce potential therapies. We need to check our DNA throughout cloning and into production so our pre-clinical work is accurate and this is why we need an effective, yet simple to use imager."
"Since we are a small company with tight timelines, we need to have things up and running quickly. The G:BOX EF is a point and shoot system that allows us to do this. In fact, although we have only had the G:BOX EF a short time, already it is being used routinely to analyse many DNA and protein gels every week," added Dr Caproni.
Laura Sullivan, Syngene's Divisional Manager stated: "We are delighted to hear that the researchers at Touchlight Genetics find our G:BOX EF easy to set up, as we design our gel doc systems so they can be used with minimal training. It is an excellent testament to the work Syngene puts into its imagers, when a new company can be up and running so quickly and means the G:BOX EF is the right choice for small biotechs looking for equipment which can provide an optimum return on their capital investment."
For further information please visit www.syngene.com