Members Login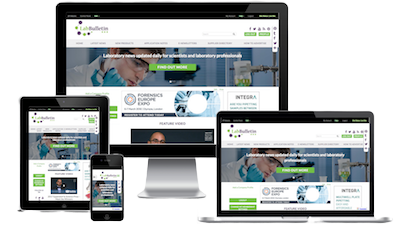 Monthly Newsletter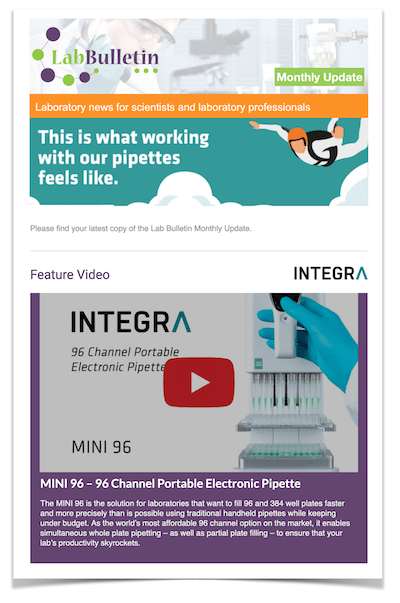 Special Offers and Promotions
Microscopy | Image Analysis
Sigma Life Science adds 1,400 Cell Lines to its U.S. Portfolio of ECACC Products
publication date:
Apr 7, 2011
|
author/source:
Sigma Life Science

Sigma Life Science, the innovative biological products and services business of Sigma-Aldrich® (NASDAQ:SIAL), has announced the addition of 1,400 new European Collection of Cell Culture (ECACC) cell lines to its collection of cell line cultures and services. These cell lines have been fully authenticated and tested free of mycoplasma and can now be delivered within days to customers in the U.S., Mexico and Canada. ECACC is a recognized worldwide expert in the maintenance, cultivation and distribution of authenticated cell lines. The collection of cell lines can be accessed at www.sigma.com/ecacc.
Scientists rely upon these cell lines, which include human, mouse and insect, for cell-based assays that determine the safety and efficacy of drug candidates. Due to high costs and the great amount of time required for research and development, drug developers prefer to use cell-based assays in cell signaling studies, cancer research and other areas in order to correct issues that may arise, as early as possible, in the research cycle.
"This is an exciting development for the research community," said Dr. Bryan Bolton, Commercial Manager at ECACC. "Sigma Life Science can now provide North American scientists with the benefits of ready access to a complete collection of original ECACC manufactured cell lines, which are fully authenticated using the latest DNA profiling techniques."
Don Finley, Market Segment Manager of Research Cell Culture at Sigma Life Science, said, "We can now serve the global scientific community with a broader range of more easily available ECACC cell lines. In light of increased interest in cell based research, our plan is to offer an exhaustive collection of high quality cell lines to meet needs of our customers for cell based solutions."
Cautionary Statement: The foregoing release contains forward-looking statements that can be identified by terminology such as "our plan," "worldwide expert," "our commitment," "exciting development" or similar expressions, or by expressed or implied discussions regarding potential future revenues from products derived there from. You should not place undue reliance on these statements. Such forward-looking statements reflect the current views of management regarding future events, and involve known and unknown risks, uncertainties and other factors that may cause actual results to be materially different from any future results, performance or achievements expressed or implied by such statements. There can be no guarantee that ECACC cell lines will achieve any particular levels of revenue in the future. In particular, management's expectations regarding ECACC cell lines could be affected by, among other things, unexpected regulatory actions or delays or government regulation generally; the Company's ability to obtain or maintain patent or other proprietary intellectual property protection; competition in general; government, industry and general public pricing pressures; the impact that the foregoing factors could have on the values attributed to the Company's assets and liabilities as recorded in its consolidated balance sheet, and other risks and factors referred to in Sigma-Aldrich's current Form 10-K on file with the US Securities and Exchange Commission. Should one or more of these risks or uncertainties materialize, or should underlying assumptions prove incorrect, actual results may vary materially from those anticipated, believed, estimated or expected. Sigma-Aldrich is providing the information in this press release as of this date and does not undertake any obligation to update any forward-looking statements contained in this press release as a result of new information, future events or otherwise.
About Sigma-Aldrich: Sigma-Aldrich is a leading Life Science and High Technology company. Its biochemical and organic chemical products and kits are used in scientific and genomic research, biotechnology, pharmaceutical development, the diagnosis of disease and as key components in pharmaceutical and other high technology manufacturing. The Company has customers in life science companies, university and government institutions, hospitals, and in industry. Over one million scientists and technologists use its products. Sigma-Aldrich operates in 40 countries and has 7,700 employees providing excellent service worldwide. Sigma-Aldrich is committed to Accelerating Customer Success through Innovation and Leadership in Life Science, High Technology and Service. For more information about Sigma-Aldrich, please visit its award-winning Web site at http://www.sigma-aldrich.com.
ECACC is a registered trademark of the Health Protection Agency in the UK. Sigma-Aldrich® is a registered trademark of Sigma-Aldrich Biotechnology L.P. and Sigma-Aldrich Co.