Members Login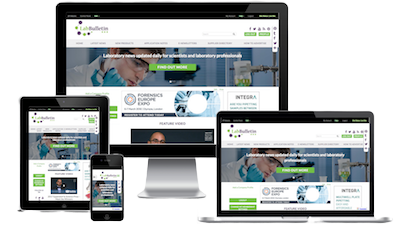 Monthly Newsletter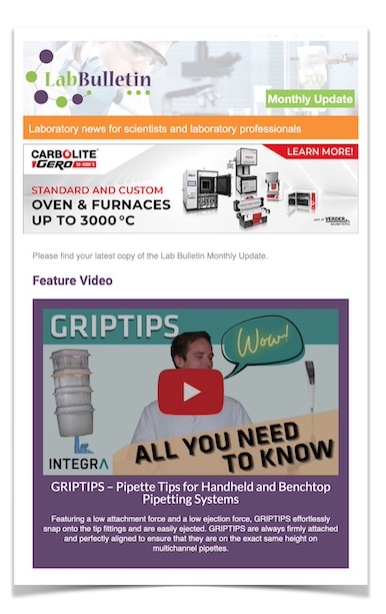 Special Offers and Promotions
Microscopy | Image Analysis
IT Solutions and Laboratory Automation
SLS announced as approved supplier for OBN network

Scientific Laboratory Supplies Ltd (SLS) announces its Preferred Supplier Status with the OBN Purchasing Scheme. SLS are one of two suppliers appointed with exclusive coverage on several key brands including Becton Dickinson, Gilson and Nalge. The multi-million pound two year contract means that medtech and biotech companies, who are members of OBN, benefit from great savings off list prices for laboratory supplies. The collaboration will provide the broadest range of competitively priced laboratory supplies of any other purchasing consortium within the UK.
The contract was signed on 9 March 2011 and offers great deals on laboratory equipment for R&D companies. OBN is a non profit purchasing scheme that currently includes over 200 member companies. SLS is the fastest growing independent supplier of scientific laboratory supplies in the UK. As a broad based laboratory supplier this contract represents an expansion of SLS' business in the Biotech marketplace.
Ian Roulstone, Sales Director for SLS said "SLS is committed to providing leading brands at the very best prices to OBN members. We are particularly excited to be working in partnership with Sigma Aldrich to bring their market leading products to the OBN community. We are absolutely delighted to have the opportunity to work with the fastest growing life sciences trade association in the UK and we are committed to making this a productive and rewarding relationship for all concerned."
Due to the scale of the contract SLS has made significant resource commitments and will actively support the OBN community. SLS focuses on providing high value solutions to a broad range of customers and operates stringent quality control processes.
The OBN Purchasing Scheme provides cost savings to a large range of companies from small biotech organisations to global pharmaceutical subsidiaries. The Scheme is mutually beneficial for suppliers and consortium members alike and combines purchasing power with excellent supplier discounts.
Jon Rees, CEO of OBN said "We selected SLS to provide that crucial combination of best prices and the highest quality of service to our member companies throughout the UK. We believe the OBN lab deal is the most competitive for R&D companies needing an off-the-shelf purchasing solution, and our free 3 month trial offer makes it risk-free to try."
About OBN
OBN is a not-for-profit business network which provides comprehensive support for its member biotech and medtech companies in the Oxford and South-East England biocluster and the rest of the UK. Our activities can be summarised as networking, partnering, group purchasing, advice and information dissemination. Through its delivery of Europe's fastest growing biopartnering and investment conference, BioTrinity, OBN generates more R&D-company-to-investor interactions than anyone else in Europe. OBN is sponsored by Shire, as Corporate Patron, and Corporate Sponsors MEPC, Manches LLP, James Cowper, Red Moon Executive Search, PiR Interims, SRG, FOCUS Insurance and Citigate Dewe Rogerson as well as by its extensive membership of R&D companies and other companies across the entire life sciences industry ecosystem. OBN counts nearly 200 companies amongst its membership, which is growing about 45% per year.
About SLS
SLS are the largest, independent laboratory supplier in the UK and have decades of experience in the laboratory industry. Their expertise provides customers with an efficient and flexible approach, based on choice and customer service. They use their extensive knowledge and relationships to manage the supply chain, bringing you the right products at the right time and price.
From their UK distribution centre, SLS provide thousands of leading products and brands, offering a truly 'One-Stop-Source' for your laboratory needs. Above all, SLS continue to invest in their people and focus on providing a personal touch that differentiates them from other distributors.
Details of the Deal
OBN recognised SLS as a preferred supplier on branded goods including Sigma, Fluka, Aldrich, Gilson, Nalge, Oxoid, Greiner, Sterilin, BD Difco, and BD Labware as well as on gloves and safety equipment. Access to the deal is open to all OBN Full Member companies, and Full Membership is open to all UK R&D companies. Details of how to join OBN can be obtained from the OBN website or by contacting Jon Rees, tel. +44 (0) 845 5215 222, e-mail, jon.rees@obn.org.uk. Alternatively please contact Ian Roulstone at SLS, tel. +44 (0) 7767 656 835, e-mail, iroulstone@scientific-labs.com.