Members Login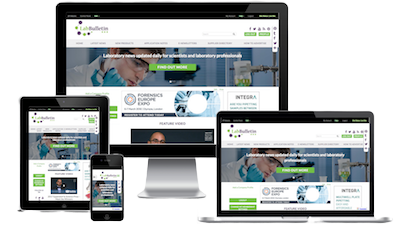 Monthly Newsletter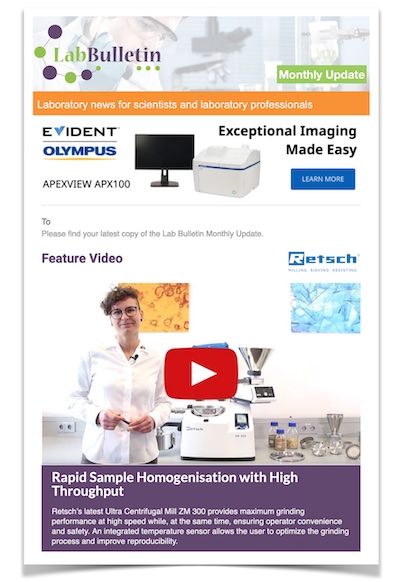 Special Offers and Promotions
Microscopy | Image Analysis
New online video starring Stuart shaking incubator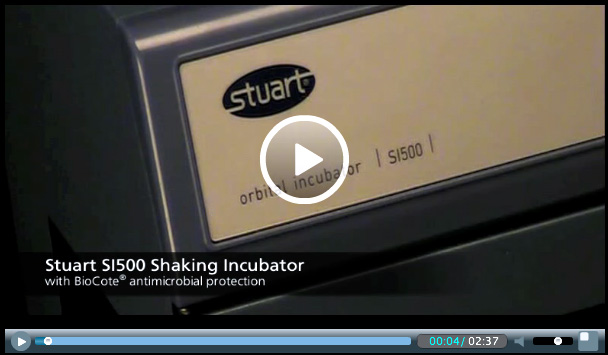 All the excellent ease-of-use features of the Stuart® SI500 shaking incubator are featured in a new video, the first product demonstration video on the company's website. The compact benchtop SI500 combines orbital shaking and incubation, providing perfectly controlled and uniform conditions for biological growth.
The Stuart SI500 product video gives an excellent presentation of the unit in action, particularly hands-on use of the unique retractable stainless steel platform. This allows convenient access to every sample, even those right at the back of the sample chamber. The versatile clamping system for securing flasks of most sizes can be seen at work, as well as the angle-adjustable stainless steel accessory tube racks with patent-pending Magnalock system for quick coupling and de-coupling.
The new video shows just how quick and simple it is to specify the required shaking speed and set the integrated timer, for any period from 1 second to 9 days. The easy-to-use digital LED control panel also enables the incubation temperature to be set between ambient temperature +7ºC and 60ºC.
Robert Skehens, Bibby Scientific Marketing Director, commented, 'We are delighted to be launching the SI500 video on the Stuart website. This and other new product videos to follow will give our customers a close-up view of Stuart equipment in action. We are committed to total customer satisfaction, and adding video to the Stuart website enables us to showcase some of the many design features which make our products so easy and efficient to use in the lab. We can also demonstrate safety functions, such as automatic stopping of the shaking movement if the door of the SI500 is opened.'
The SI500 shaking incubator benefits from controlled air distribution to ensure uniformity throughout the sample chamber, USB connectivity for long-term monitoring of the incubator temperature on a PC, and BioCote® antimicrobial protection as standard.
To view this video, please click here
About Bibby Scientific
One of four new companies established by Nova Capital from the former Barloworld Scientific business which it acquired in November 2007, Bibby Scientific Limited focuses on the design, manufacture and distribution of three world-leading benchtop laboratory equipment brands: Jenway®, Stuart® and Techne®.
Stuart sample-processing equipment and Techne temperature control products are developed at Bibby Scientific's headquarters in Stone, Staffordshire, while the Jenway analytical range is manufactured at the company's Felsted, Essex site. All three brands are available through good laboratory distributors worldwide and Bibby Scientific Ltd has subsidiaries in France and Italy, as well as associated companies in Hong Kong and the USA.