Members Login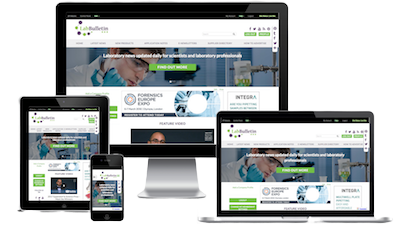 Monthly Newsletter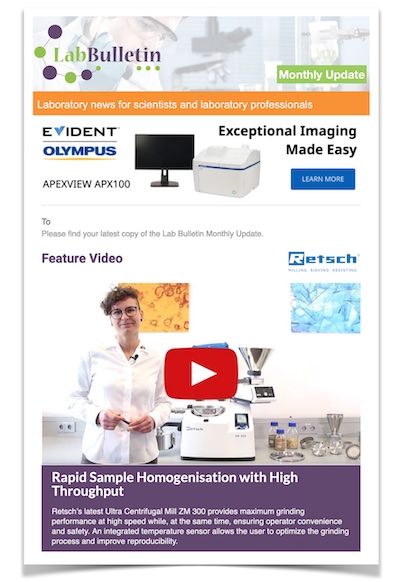 Special Offers and Promotions
Microscopy | Image Analysis
New higher specifications for Melting Point Apparatus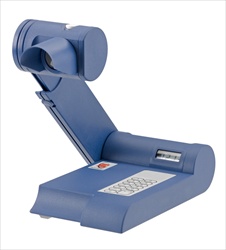 Electrothermal's IA9000 series Melting Point Apparatus and budget-priced digital Mel-Temp
®
offer upgraded performance, excellent ergonomics and a compact design.
The comprehensively updated and improved IA9000 series Digital Melting Point Apparatus has a redesigned membrane keypad, new PCB and 32-bit processor, intuitive menus and a Class A PT100 platinum temperature sensor for much tighter tolerance and more accurate measurement. Temperature resolution is within 0.1ºC. Further enhancements include a new calibration key and more convenient calibration procedure, improved temperature stability of the oven and daylight-balanced LEDs for better sample illumination.
The extension arm is height-adjustable and the viewing head with 8X magnification may be rotated to ensure comfortable simultaneous viewing of samples in three capillary tubes.
In addition, the IA9200 and IA9300 models offer a choice of ramp rates, date and time facility, PC and printer output, a new USB port and a batch memory capacity of 500 or 1,000 melts - a feature specifically aimed at the requirements of the pharmaceutical industry.
A best-seller in the USA for many years, the Mel-Temp
®
is now available worldwide and includes a brand new digital microprocessor with temperature resolution of ±1ºC. With fast warm-up and accurate temperature control, the Mel-Temp
®
provides a quick and easy way to measure the melting points of samples at a budget price. Benefitting from the same ergonomic design as the IA9000 Series instruments, the Mel-Temp
®
is well suited to multiple users and the extension arm folds flat for space-efficient storage.
Peter Day, General Manager, Electrothermal, commented, 'Our Melting Point Apparatus has been a best-selling line for decades as it offers excellent performance at a fair price. Our Mel-Temp
®
is exceptionally good value for money, and its ergonomic design and hardwearing characteristics make it an ideal purchase for schools.'
Each Electrothermal Melting Point Apparatus comes complete with a complimentary pack of 50 capillary tubes, its own power supply, power cable and a one-year parts and labour warranty.
For further information visit
www.electrothermal.com
About Bibby Scientific
One of four new companies established by Nova Capital from the former Barloworld Scientific business which it acquired in November 2007, Bibby Scientific Limited focuses on the design, manufacture and distribution of four world-leading benchtop laboratory equipment brands: Jenway
®
, Stuart
®
, Techne
®
and Electrothermal.
The 2011 acquisition of Electrothermal, market leaders in heating mantle design and manufacture, adds an extensive range of outstanding products which complement Bibby Scientific's broad-based portfolio.
All four brands are available through good laboratory distributors worldwide and Bibby Scientific Ltd has subsidiaries in the USA, France, Italy and Singapore, as well as an associated company in the Middle East.