Members Login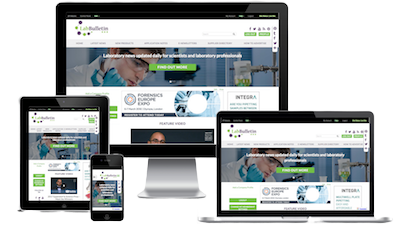 Monthly Newsletter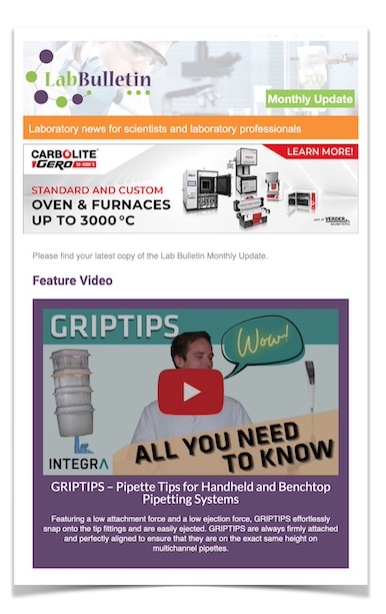 Special Offers and Promotions
Microscopy | Image Analysis
IT Solutions and Laboratory Automation
New Super-Resolution System for 3D Localization Microscopy
Leica SR GSD 3D - Highly Precise and Reproducible Localization of Single Molecules and Cellular Structures in Three Dimensions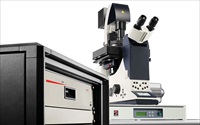 Super-resolution is a major trend in light microscopy. Extending its portfolio of super-resolution microscopy products, Leica has now launched the Leica SR GSD 3D, a widefield system that not only offers 2D, but now also 3D super-resolution imaging of molecules and cellular structures. Based on GSD (Ground State Depletion) or dSTORM technology, the widefield fluorescence microscope attains resolutions of down to 20 nm in the lateral and 50 nm in the axial direction. The Leica SR GSD 3D also scores with its unique precision for localizing single molecules, its system stability and its optical performance. These attributes are essential for reproducible, high-quality results in a very short time. The benefits of the Leica SR GSD 3D are rounded off by the easy operation of the fully automated system and software.
The Leica SR GSD 3D is equipped with a 160x high-performance objective specifically developed for super-resolution microscopy. Its design is optimized for high-power laser emissions. The extremely low autofluorescence ensures a high signal-to-noise ratio, which is ideal for single molecule detection applications. To enable the localization of molecules in z direction, i.e. above and below the focal plane, the Leica SR GSD 3D uses the astigmatism effect. Astigmatism is actually an image aberration, but is created deliberately here with a cylindrical lens. Corresponding images allow determination of the z position of a detected molecule, thereby enabling 3D reconstruction. To ensure reproducibility of results, the cylindrical lens is precisely positioned into the beam path as soon as the system is switched from 2D to 3D recording - not by hand, but automatically by a single mouse click through software control.
The Leica SR GSD 3D has been optimized in several ways for reliable localization results. All the optical components are apochromatically corrected to high Leica Microsystems standards. Building on this, the software enables precise calibration of the system for the localization of molecules in x, y and z. Besides the standard calibration with gold beads, color-specific calibration with fluorescence beads or dye molecules of the specimen is available. The special SuMo technology (SUpressed MOtion) ensures minimum drift and maximum stability during detection.
"3D visualization of cellular structures with nanometer resolution allows scientists in biomedical research to gain new insights," explains Sebastian Tille, Director Widefield Imaging at Leica Microsystems. "The new Leica SR GSD 3D is an excellent tool for gaining a better understanding of molecular structures or cellular protein transport processes, for example. Experts are already confirming the outstanding performance and reliability of the new system after first tests."
The Leica SR GSD 3D is based on a fully automated TIRF system (Total Internal Reflection Fluo-rescence), allowing super-resolution to be combined with TIRF microscopy. The system can also be used for a wide variety of applications in all fields of live cell or advanced fluorescence microscopy. As a multi-functional system, the Leica SR GSD 3D gives researchers the freedom to tailor the system exactly to their needs. Another key advantage of GSD technology is that it can be used with standard fluorescence labels. The Leica SR GSD 3D is the successor to the Leica SR GSD, which was recognized by international expert commitees many times, such as with the prestigious R&D100 award.
---
---
---
---