Members Login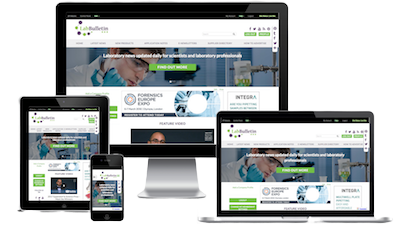 Monthly Newsletter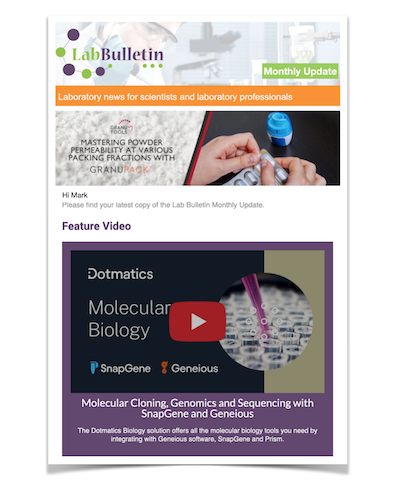 Special Offers and Promotions
Microscopy | Image Analysis
IT Solutions and Laboratory Automation
Leica Microsystems Acquires Genetix Strengthening Life Science Technologies Portfolio
New Milton, Hampshire, UK/Wetzlar, Germany. Genetix Ltd, a leading provider of solutions for imaging and image analysis, has been acquired by Leica Microsystems. This acquisition brings together Genetix' expertise in developing and marketing imaging systems and software for clinical and research applications, with Leica Microsystems' microscopes and other life science instrumentation. The merger will enable both companies to fully realize their potential through the combination of their ideally complemented skill sets.
Genetix will exist as a separate business unit within Leica Microsystems and Genetix products will continue to be marketed and sold through existing channels. Customer services such as product ordering, applications support and instrument service for Genetix products will remain unchanged.
Commenting on the acquisition Charles de Rohan, Head of Genetix Business Unit within Leica Microsystems, said: "Joining together with Leica Microsystems gives Genetix greater access to global markets and increased financial resources to achieve its growth plans. Over the past decade Genetix has been building its presence in the life sciences, diagnostics and digital pathology segments through a combination of internal product development and acquisitions. Combining our strengthening presence with Leica Microsystems' R&D capabilities, greater resources and global reach is in the best interests of our shareholders, customers and employees and will maximize the potential of our innovative technology. I would like to take this opportunity to thank all our customers for their continued support."
Stefan Traeger, Managing Director Life Science Division, Leica Microsystems, said: "Genetix' extensive expertise will be invaluable for us. Their software capabilities, specifically in analytical software, will help us to make progress in the area of virtual microscopy, which is a field we have only recently stepped into. In addition, Genetix' experience and market leading products in cell biology and genetics will expand our reach into the drug discovery and development markets."
About Genetix (
www.genetix.com
)
Headquartered in New Milton, UK, with offices in the UK, US, Germany and Japan, Genetix is an independent business unit within Leica Microsystems. The company provides scientists and clinicians with unrivalled solutions for imaging and intelligent image analysis in the life science and clinical markets. In research, pharmaceutical and biotherapeutic development, Genetix systems continue to establish industry standards in areas such as picking microbial colonies for genomic studies or screening and selection of mammalian cell lines. Other systems use imaging platforms to monitor cell growth, evaluate cellular response and quantify tissue biomarkers. In the clinical market, Genetix holds a leading position with thousands of systems based on its CytoVision® platform used in cytogenetics laboratories throughout the world. Through its expertise in robotics, cell and molecular biology, image analysis and interpretation, supported by a strong IP portfolio, Genetix is committed to the continual development of innovative solutions.
About Leica Microsystems (www.leica-microsystems.com)
Leica Microsystems is a leading global designer and producer of innovative, high-tech, precision optical systems for the analysis of microstructures. It is one of the market leaders in each of its business areas: Microscopy, Confocal Laser Scanning Microscopy with corresponding Imaging Systems, Specimen Preparation, and Medical Equipment. The company manufactures a broad range of products for numerous applications requiring microscopic imaging, measurement, and analysis. It also offers system solutions for life science including biotechnology and medicine, research and development of raw materials, and industrial quality assurance. The company is represented in over 100 countries with 11 manufacturing facilities in 8 countries, sales and service organizations in 19 countries and an international network of dealers. The international management is headquartered in Wetzlar, Germany.