Members Login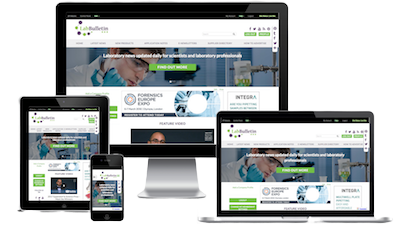 Monthly Newsletter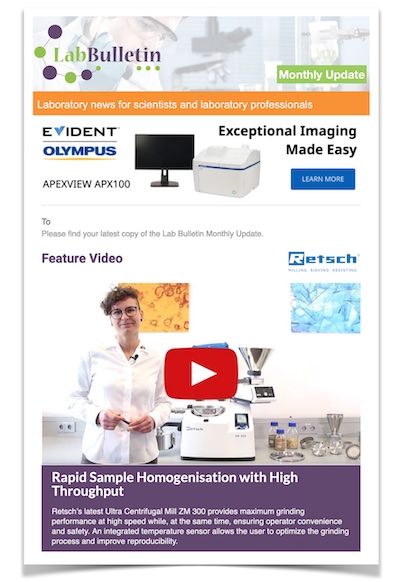 Special Offers and Promotions
Microscopy | Image Analysis
New Catalogue for Scientific Laboratory Supplies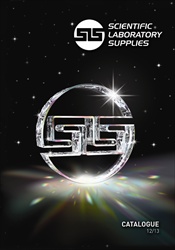 Launched at the Scientific Laboratory Show on the 16th May, the new Scientific Laboratory Supplies catalogue coincides with the celebration of their 21
st
Birthday. Whilst the company has come of age, the catalogue has grown too! With a new look, new features and new, market leading suppliers, the 20,000 items listed cover the vast majority of products that scientists and researchers need on a day to day basis.
SLS have made some big changes including a redesign of the catalogue pages which now use clear colour coding to make sections easier to identify. Appearing for the first time in this edition are new suppliers and brands including: Forma, Finnpipette and Pico/Fresco from Thermo Scientific; Buchi; life science products from GE Healthcare, OZ Biosciences and 5Prime; Axygen PCR consumables and MBP ART® tips. The 2012 catalogue also launches SLS' "Made in Britain" programme, where relevant product entries are flagged with a new logo. New for 2012, this programme aims to allow customers to make an informed decision and buy British whenever that is their preferred option.
Make sure you get your copy by registering on the SLS website or scanning this QR code.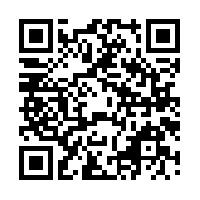 Scientific Laboratory Supplies (SLS) are the UK's largest independent supplier of laboratory equipment, chemicals and consumables. Unique in the United Kingdom as the only independent scientific supplier that delivers nationally, SLS source and supply the highest quality and best value products available from around the world, providing items from well-known brands such as Gilson, Sigma, Eppendorf, IKA, Bibby, Buchi, Becton Dickinson, Corning and Thermo Scientific. SLS pride themselves on being able to provide precisely what customers need, when and how they need it, from a one-off order to equipping an entire laboratory. Whatever the requirement, the SLS team will provide a dedicated service that's designed entirely around customers and their business.
For further information simply visit
www.scientificlabs.co.uk
today to view our full product range and order your copy of our catalogue.