Members Login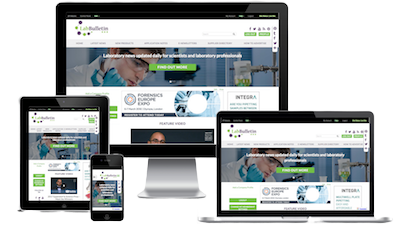 Monthly Newsletter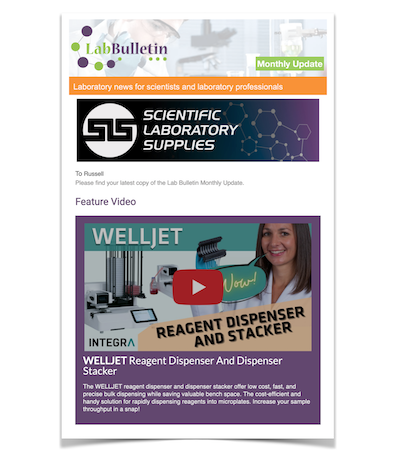 Special Offers and Promotions
Microscopy | Image Analysis
Magic Distillation - IKA launches evaporator video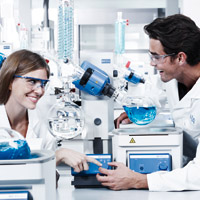 No words, but plenty of emotion: the joy of the pretty lab technician when she unpacks her new RV 10 Clip. Her frustration with her annoying lab colleague and her yearning for a palm-fringed beach. The evaporator vessel in her hands turns into a magic ball. It magically changes the lab into a holiday location and the pushy jerk turns into a heartthrob. As he allows his IKA white coat to fall away to the relaxing sound of the reggae song especially composed for the video, he reveals himself to be as perfect as the design and technology of the RV 10 Clip. The message: German Technology made by IKA makes magic of the daily lab routine.
Do you feel like a daydream?
click here
to see the video.
About IKA® (www.ika.com)
The IKA
®
Group is a global market leader for laboratory equipment, analytical and process technology. Magnetic stirrers, overhead stirrers, dispersers, shakers, mills, rotary evaporator, calorimeters, laboratory reactors and shakers make up the laboratory and analytical equipment's portfolio. While the process technology section offers solutions for production scale stirring, mixing and kneading applications. The company is headquartered in Staufen, Germany. With subsidiaries in USA, China, India, Malaysia and Japan. In 2011, the company employed approx. 800 people and reported sales of more than 100 Million euro (approx. 139 million US dollar). Founded in 1910 IKA Works GmbH & Co. KG in Staufen can now look back on more than a century of company history.