Members Login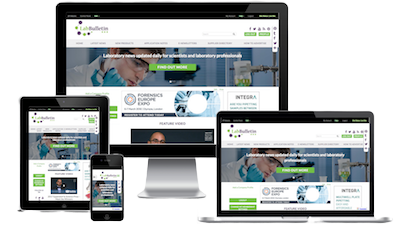 Monthly Newsletter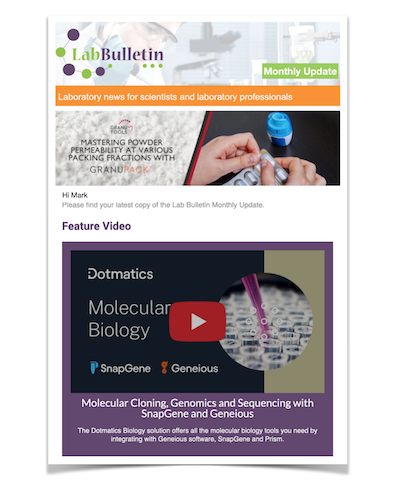 Special Offers and Promotions
Microscopy | Image Analysis
IT Solutions and Laboratory Automation
Solvent recycling reduces costs and protects the environment
The costs of buying and of disposing of solvents are increasing. Recycling is an alternative. Many solvents like Acetone, Ethanol, Ethyl acetate, Hexane and others are often used and are easy to recycle. The easiest way to do this is by distillation in a rotary evaporator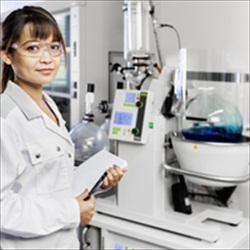 The most important step is the way in which the used solvent is collected. The cleaner the collected solvent is, the better the separation. This process is already very well established in universities, where "green chemistry" is a part of the education. Depending on the impurities of the waste solvent, a purification of > 95% is possible.
All you need for the recycling of solvents is a rotary evaporator, a vacuum pump and a cooling source. BÜCHI Labortechnik AG offers all the tools for an efficient and ecological way to recycle solvents. From the lab size Rotavapor for volumes up to 3 litres to an EX proof version with 30 litre solvent capacity are available. The perfect rotary evaporator to recover solvents in an economical way is the Rotavapor R-220 SE. With its 20 litre evaporating flask it is possible to distil up to 19 litres of Acetone or 38 litres of Hexane within an hour. The integrated vacuum controller and the PTFE membrane pump complete the space saving design of the solvent recycling system.
The advantage of a Rotavapor for solvent recycling is the fact that other applications can also be carried out with the system, like concentrations, extractions and drying.
Experience now BUCHI Rotavapor success stories and case studies from different industries on
www.buchi.com/teamplayer
.