Members Login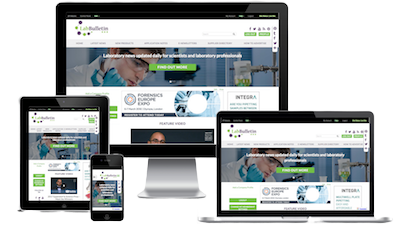 Monthly Newsletter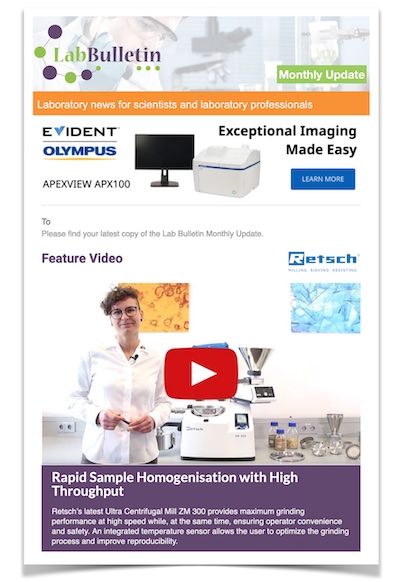 Special Offers and Promotions
Microscopy | Image Analysis
Leica FluoScout Helps Researchers Get the Most out of their Fluorescence Microscopes

Online Tool for Determining the Optimal Fluorescence Filter Cube Set
Leica Microsystems launched Leica FluoScout, an online tool that enables users of fluorescence microscopes to determine the optimal filter cube or filter set for achieving excellent imaging results.
Find the optimal combination of light sources, fluorophores and filter cubes To achieve excellent results in fluorescence microscopy, the light source, the fluorophores and the filter cubes have to be matched. A perfect fit of excitation and emission filter set maximizes the efficiency of excitation and emission of the fluorophores to provide crisp images. Leica FluoScout makes the matching of these components easy by recommending filter cubes based on the users choice of fluorophore. With just one click on the quotation cart users can request offers for selected filter cubes.
User-friendly with smart functions
Various smart functions make the Leica FluoScout especially user-friendly. The spectrum range is shown as a colored bar to have a constant reference for the visible range of light. To obtain a better overview, the user can fade in and out of single spectra, or zoom to see more details. The transmission and emission can also be quantified. To get started, the online help function and a tooltip guide the user through the site. The selected spectra can either be shared via e-mail or bookmarked using the link creator. Using the contact button, users can post questions directly to Leica Microsystems support team.
The principle of fluorescence microscopy Fluorescence microscopy harnesses the ability of fluorochromes to emit light after excitation with light of specific wavelengths. Using optical filters, often assembled in a filter cube, the labeled specimen can be visualized on a dark background with the highest sensitivity.
First in fluorescence
Fluorescence microscopy has long been established as an important analytical tool for bio-medical research disciplines. As a pioneer in this field, Leica Microsystems is dedicated to ongoing intensive research and has constantly contributed innovative products to fluorescence microscopy.
---
---
---
---