Members Login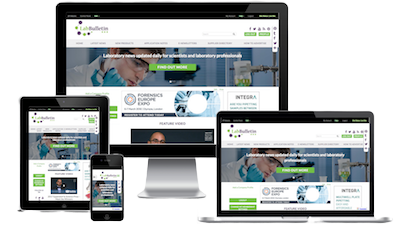 Monthly Newsletter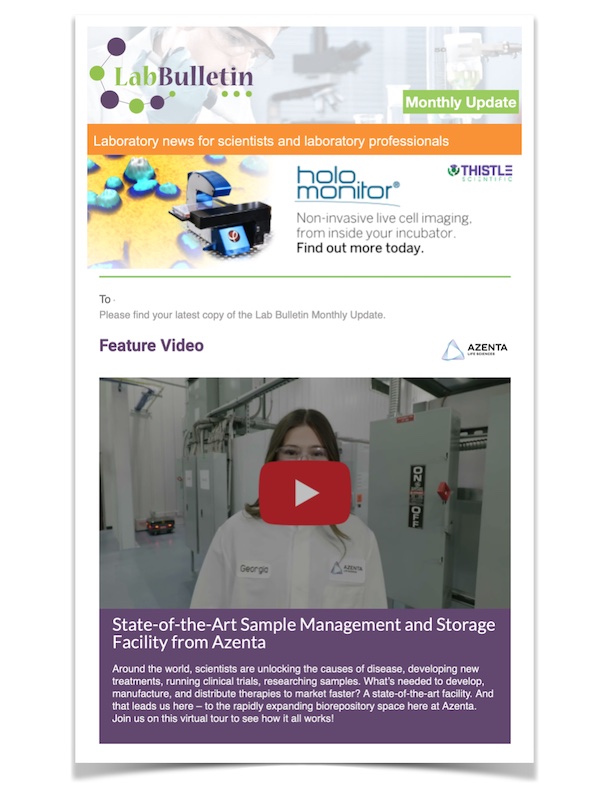 Microscopy | Image Analysis
IT Solutions and Laboratory Automation
Frost & Sullivan: Greater Public Funding, Paralleled by Increasing Profile of Private Healthcare, to Spur Medical Imaging Market in CEE and Russia
publication date:
May 29, 2012
|
author/source:
Frost & Sullivan

Provision of Alternative Financing by Medical Imaging Vendors and Governmental Support for Public-private Partnerships to Accelerate Market Growth
Rising disease incidence and growing awareness about health issues will boost demand for medical imaging services across Central and Eastern Europe (CEE). However, the installed base of imaging devices in the region is insufficient, especially in the high-end segment, such as magnetic resonance imaging (MRI), computed tomography (CT) and positron emission tomography (PET). At the same time, a large proportion of lower-end imaging modalities is obsolete and requires replacement. The availability of EU funds and governmental financial support, as well as the increasing importance of private healthcare, are set to help overcome this challenge.
New analysis from Frost & Sullivan,
Medical Imaging Market Outlook for CEE and Russia
, finds that the market earned revenues $1.42 billion in 2010 and estimates this to reach $2.34 billion in 2015. The research covers general X-ray, magnetic resonance imaging (MRI), computed tomography (CT), ultrasound, molecular imaging, mammography and picture archiving and communication system (PACS) segments across Russia, Hungary, Poland, the Czech Republic, Bulgaria and Romania.
"The availability of EU funds for member states in the CEE, paralleled by governmental programmes in Russia, will be an important source of financing for new equipment purchases and will contribute significantly to the development of the medical imaging market in CEE," explains Frost & Sullivan Industry Analyst Dominika Grzywinska. "Even though budgets are planned until mid-term in cases of both Russia and CEE countries, their extension is highly likely in the long-term as well."
In Russia, the 2020 Healthcare Development Programme and National Project 'Health' focus not only on bringing advanced technologies to the country and equipping healthcare facilities with expensive, high-end devices, but also on purchasing mid-range and low-end devices that are highly needed in regional hospitals. The total budgets for 2010-2012 allocated in these programmes are approximately $16 billion.
At the same time, accession to the EU has given countries like the Czech Republic, Hungary, Poland, Bulgaria and Romania, access to funding sources planned in the EU budget for 2007-2013. As a result, both private and public facilities can apply for EU funding support which can subsidise the purchase of new medical equipment.
Affordability of medical imaging equipment in CEE countries and Russia is limited, which poses a challenge, particularly to private end-users. Private end-users have established their presence in less costly imaging segments, such as X-ray or ultrasound, and are expanding their presence into more costly, imaging diagnostics. Nevertheless, public healthcare facilities are the main purchasers of medical imaging equipment, especially in more expensive segments, such as PET, MRI or CT.
"Furthermore, private facilities are frequently interested in refurbished equipment since they are more concerned about ROI than public facilities," adds Grzywinska. "Refurbished systems are in most demand for higher-priced modalities, such as MRI or CT. This situation is likely to limit the dynamics of medical imaging market growth in CEE countries and Russia."
Alternative financing methods offered by the medical imaging vendors, as well as governmental support for public-private partnerships could contribute to faster market growth.
"As end-users of medical imaging equipment do not always have sufficient financial resources to purchase the required device, alternative methods of financing, such as loans or leasing could help overcome this challenge," advises Grzywinska. "Also, flexibility in payment of instalments could be well-appreciated by the end-users. Another way to meet the growing demand for medical imaging services is by promoting public-private partnerships."
If you are interested in more information on this study, please send an e-mail with your contact details to Janique Morvan, Corporate Communications, at
janique.morvan@frost.com
or visit
www.medicalimaging.frost.com
Medical Imaging Market Outlook for CEE and Russia
is part of the
Medical Imaging
Growth Partnership Service programme, which also includes research in the following markets: Eastern European Medical Imaging Modalities Markets, Western and Eastern European Market for MRI, Western and Eastern European Markets for CT and Western and Eastern European Ultrasound Market. All research included in subscriptions provide detailed market opportunities and industry trends that have been evaluated following extensive interviews with market participants.
About Frost & Sullivan
Frost & Sullivan, the Growth Partnership Company, works in collaboration with clients to leverage visionary innovation that addresses the global challenges and related growth opportunities that will make or break today's market participants.
Our "Growth Partnership" supports clients by addressing these opportunities and incorporating two key elements driving visionary innovation: The Integrated Value Proposition and The Partnership Infrastructure.

The Integrated Value Proposition
provides support to our clients throughout all phases of their journey to visionary innovation including: research, analysis, strategy, vision, innovation and implementation.
The Partnership Infrastructure
is entirely unique as it constructs the foundation upon which visionary innovation becomes possible. This includes our 360 degree research, comprehensive industry coverage, career best practices as well as our global footprint of more than 40 offices.
For more than 50 years, we have been developing growth strategies for the global 1000, emerging businesses, the public sector and the investment community. Is your organization prepared for the next profound wave of industry convergence, disruptive technologies, increasing competitive intensity, Mega Trends, breakthrough best practices, changing customer dynamics and emerging economies.