Members Login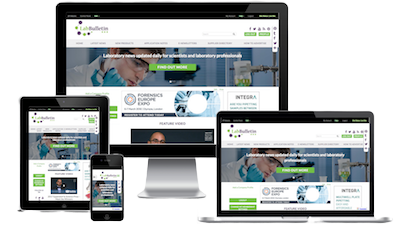 Monthly Newsletter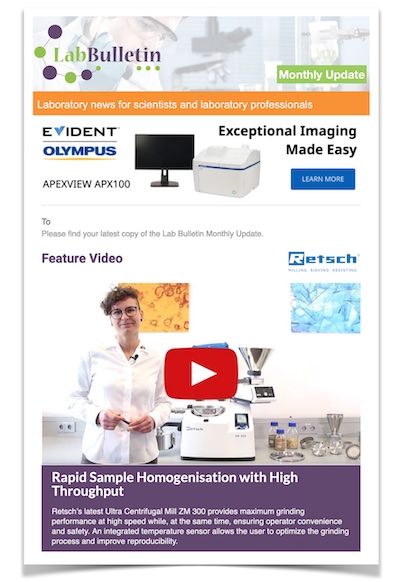 Special Offers and Promotions
Microscopy | Image Analysis
FREE HPLC Technical Guides
Four HPLC technical guides are available from Advanced Chromatography Technologies, manufacturers of the ACE® range of ultra-inert HPLC columns. Written by industry experts John Dolan and David Carr these guides provide an invaluable reference tool for all chromatographers. To receive your FREE copies of these guides please contact Advanced Chromatography Technologies at: info@ace-hplc.com or www.ace-hplc.com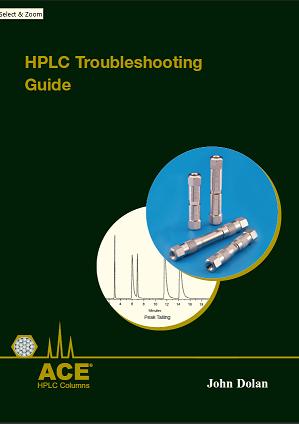 HPLC Troubleshooting enables the identification and remedy of many frequently encountered problems in HPLC. Problem areas addressed include improving peak shape, retention variation, ghost peaks and unexpected pressure increases. Recommended column flushing, equilibration and storage protocols are also presented.
HPLC and LC/MS Buffers discusses commonly occurring problems when controlling pH and how to avoid them. Further subjects reviewed include the selection of LC/MS compatible buffers and the consideration of buffers to maximise column lifetime.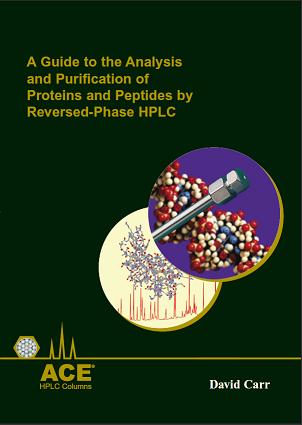 The Analysis and Purification of Proteins and Peptides by Reversed Phase HPLC discusses many areas including the influence of mobile phase composition, pH and temperature on separations. Improvements in performance, peak shape and reproducibility resulting from the use of ultra inert 300Å columns are also discussed.
The HPLC Column Comparison Guide aids in the identification of high performance, ultra-inert HPLC columns. Over 60 leading C18 column brands have been characterised using a range of test conditions, including those devised by the National Institute of Standards and Technology (NIST), USA. A reference index detailing column specifications and comparative data using a number of surface probes is presented for all columns.
Copies of all four guides are available from Advanced Chromatography Technologies at: info@ace-hplc.com