Members Login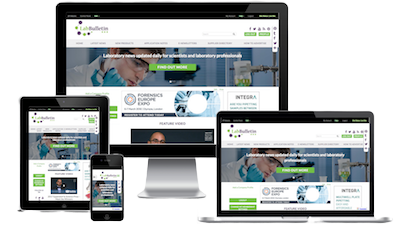 Monthly Newsletter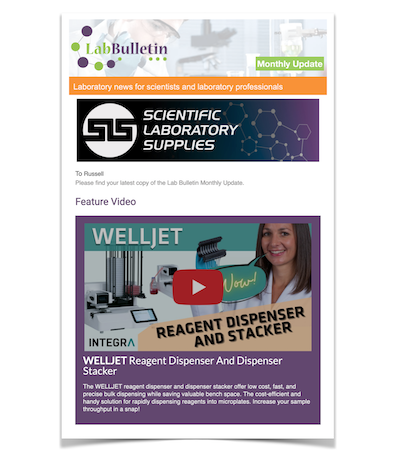 Special Offers and Promotions
Microscopy | Image Analysis
Evolving Applications for Sintered Porous Plastics

Evolving Applications for Sintered Porous Plastics
Porvair Filtration Group has written a technical article that documents the evolution of how sintered porous plastics have been used in industrial applications to their incorporation today in novel Chromatin Immunoprepitation (ChIP) assay kits used by scientists at the forefront of epigenetics research.

Sintered porous plastics are produced by heat sintering together porous polymers such as polyethylene and polypropylene. The ability to produce plastics with a well-defined pore size distribution, combined with a material exhibiting excellent robustness and chemical resistance, has meant that sintered porous plastics have been widely adopted for a diverse range of applications. Typical industrial applications for sintered porous plastics include water and air filtration, sound attenuation, fragrance emanation, vacuum table beds, powder fluidisation and battery venting.

The authors describe how growing use of these materials in the stringently regulated life science and medical markets has necessitated development of fully traceable production processes to produce contamination-free porous plastics with very low levels of leachables. Further a leading edge application of sintered porous plastics is described. The Chromatrap® chromatin immunoprecipitation (ChIP) assay kit uses a novel porous plastic material to which Protein A or Protein G are chemically bound. The Chromatrap® solid phase porous structure is able to capture antibody-tagged DNA-protein complexes associated with cancers. This technology is helping pave the way for development of targeted cancer treatments and personalised medicines.

As a leading manufacturer of sintered porous plastics, Porvair Filtration Group offers a variety of core manufacturing competencies that ensure products meet customer requirements. These include fabrication of materials comprising shape cutting using 2D routing, rotary disc cutting or punching and assembly of products by hand, automation, bonding using heat, adhesives and ultrasonic welding. Facilities for low volume technical moulding with all engineering plastics (including PEEK) and an over moulding capability are also available. Through continuous investment in research and development - Porvair Filtration Group is today able to offer an extensive range of porous materials to provide optimum solutions for a wide variety of industrial applications. These materials can be purchased for OEM products or we can integrate and package into finished products.

For life sciences and medical applications - Porvair Filtration Group has developed the BioVyon™ range of porous polyethylene materials. BioVyon™ is a proprietary sintered material that delivers superior strength with reduced brittleness compared to standard polyethylene. These material characteristics, combined with elasticity, provide firm flexibility for easy insertion and excellent interference fit for use in pharmaceutical product packaging such as medicinal bottle vents and powder inlet supports and outlet vents in bicarbonate dialysis cartridges. Precisely manufactured to current good manufacturing practices (cGMP) in ISO-accredited clean rooms, BioVyon™ materials meet FDA approval and USP Class VI for biocompatibility and biosafety.
About Porvair Filtration Group

Porvair Filtration Group is an international leader in the development and supply of materials and products for applications in filtration and separation. Their expertise in a wide range of media and the dedication of their design, manufacturing, sales, test and research teams ensure they are at the forefront of filtration technology, delivering world class performance to the Aerospace, Defense, Nuclear, Energy, Chemical Process, Industrial Process, Water Treatment, Printing and Medical / Life Science markets. With offices and manufacturing sites located in the UK, Europe and the USA combined with a world-wide network of market representatives and distributors; they pride themselves on their continuous innovation and research to meet global demands.
---
more about sintered porous plastics
---
---
more news from Porvair Filtration
---