Members Login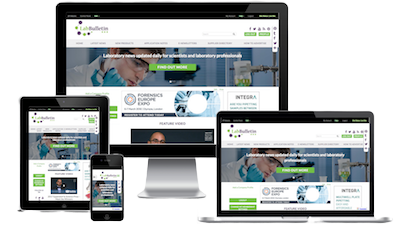 Monthly Newsletter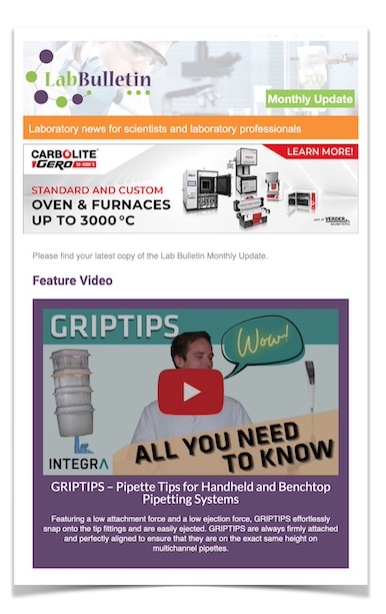 Special Offers and Promotions
Microscopy | Image Analysis
IT Solutions and Laboratory Automation
Eliminating Solvent Bumping & Foaming during Evaporation
publication date:
Sep 9, 2016
|
author/source:
Genevac Ltd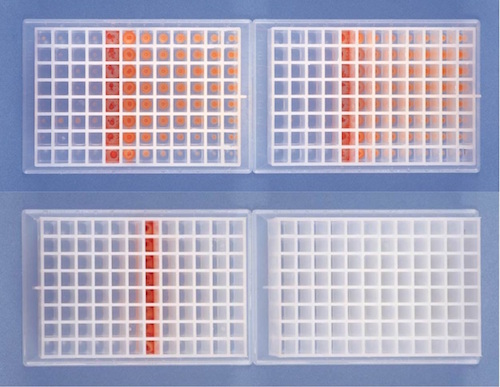 Genevac reports that its proprietary Dri-Pure® technology, available as standard on Series 3 HT, EZ-2 and Rocket Synergy evaporators, enables scientists to rapidly dry their samples without foaming, cross-contamination or loss of sample due to solvent bumping.
The unique Dri-Pure® technology works by reducing pressure in the evaporation chamber in combination with an increase in rotor speed to achieve greater g-force and carefully controlling heat flow to the sample during the pressure ramping stage.
Embedded in the Genevac evaporator software and hardware, Dri-Pure works automatically without need for user intervention eliminating solvent bumping or foaming and enabling controlled 'sample-safe' solvent removal in the minimum time.
Dri-Pure® offers significant benefits and is widely proven to eliminate cross contamination during parallel evaporation in EZ-2 and HT evaporators. Dri-Pure® on the Rocket Synergy evaporator has been more recently demonstrated to prevent foaming often seen in batch evaporation of large volumes such as are generated by natural product extractions.
Combining Dri-Pure® with the auto-stop when dry capability - Genevac evaporators offer truly unattended evaporation freeing scientists to perform other tasks confident that their samples will be dried without cross contamination or thermal damage.
Genevac, part of SP Scientific and located in Ipswich, UK, offers a comprehensive portfolio of evaporators to suit almost any solvent removal application, purchasing budget or productivity requirement. SP Scientific is a leading manufacturer of centrifugal evaporators and concentrators, freeze drying / lyophilisation, temperature control/thermal management, glassware washers, controlled environments, vial washing and tray loading machines. The company sells its products under well-known brands including Genevac, VirTis, Hull, FTS Systems, Hotpack and the recently acquired PennTech. SP Scientific has ISO 9001:2008 registered production facilities in the Europe and USA.
---
---
---