Members Login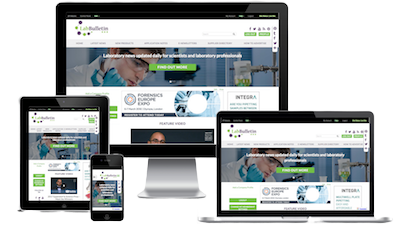 Monthly Newsletter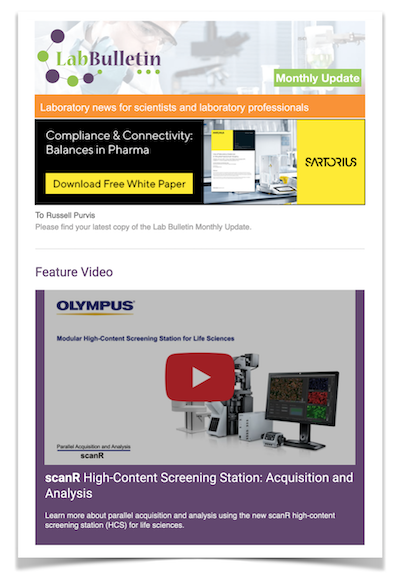 Special Offers and Promotions
Microscopy | Image Analysis
Elevating your microscopy to the next dimension

The Multichannel 5D Solution module from Olympus enables the automated acquisition of images in five dimensions (5D): X, Y, Z, multi-channel with transmission overlay, and time-lapse. As a result, this powerful tool can provide researchers with the ability to visualise and analyse multiple features within 3D space as well as monitoring changes over time, thereby enhancing the ability of the cellSens Dimension system to carry out highly customisable and complicated experiments. When used with the automated Extended Focal Imaging (EFI) tool it is possible to obtain perfectly focused images by extracting the sharpest features from each Z-stack before reassembling them into a single, crystal clear image. Furthermore, the EFI tool can be used on-the-fly to display images in real-time.
As well as providing greater physical and temporal flexibility, the new module is ideally suited to performing co-localisation studies by facilitating the spectral unmixing of overlapping fluorescence emission signals. The user interface provides researchers with the ideal workflow, since only the required tools and features are displayed, further simplifying analysis. In combination with the Olympus cellSens Dimension Multi-position module and cellSens Dimension's built in Multiple Image Alignment (MIA) tool, images from adjacent fields can be flawlessly stitched together to create large panoramas that take advantage of all the features provided by the 5D system. Furthermore, the process can be automated to achieve a level of complex analysis not possible using manual control. In this way the impressive 5D platform can be elevated into the 6th Dimension, providing users with yet more flexibility and functionality.
cellSens Dimension
Designed to offer control and processing for microscope-based experimental systems, the cellSens Dimension software package provides a broad range of advanced features, as well as specialised, optional Solution modules. Users can conduct a range of complex and highly sophisticated experiments, from extended focal imaging to multiple image alignment and multi-position imaging. In addition, live images can be transferred directly to the web using the Netcam Solution, enabling rapid discussion with colleagues, wherever they are in the world. With the ability to control a wide range of Olympus and non-Olympus hardware, advanced and precise time-lapse experiments can be conducted, for example. The resulting time stacks, can even be put through kinetic and threshold-based object analysis. Once data has been obtained, the unique report composer uses Microsoft Word templates to generate user-defined reports that retrieve images and data directly from the cellSens database.
For further information please visit www.microscopy.olympus.eu