Members Login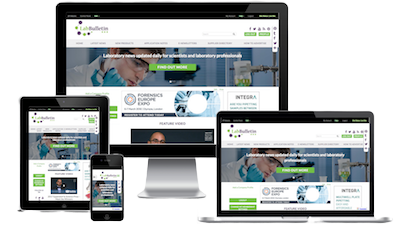 Monthly Newsletter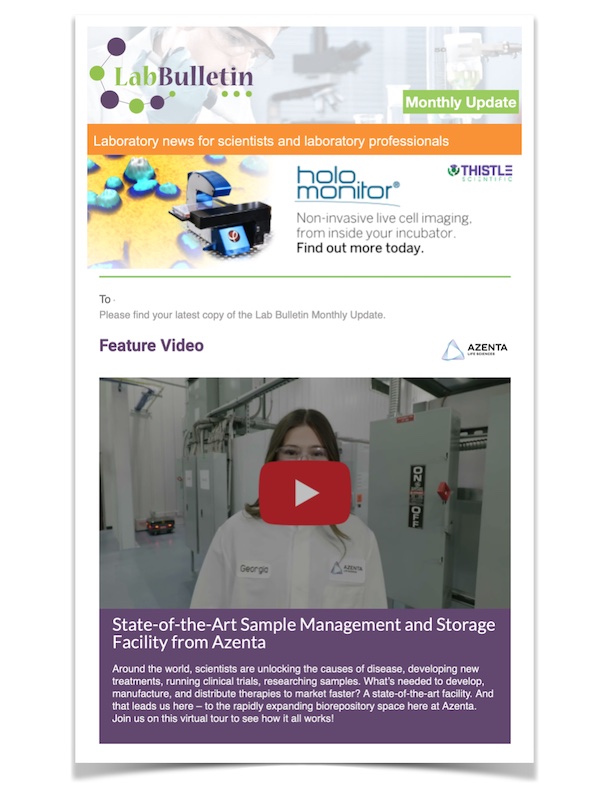 Microscopy | Image Analysis
IT Solutions and Laboratory Automation
ELGA LabWater launches PURELAB Chorus range of customisable water purification systems
publication date:
Mar 5, 2014
|
author/source:
Chempetitive Group
ELGA LabWater, a Veolia Water Solutions & Technologies company, has announced the release of the PURELAB® Chorus range of laboratory water systems offering an unmatched degree of usability and flexibility.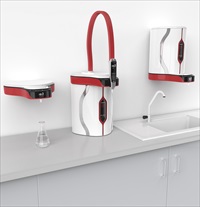 The new products allow customers to assemble a truly bespoke system, fully optimized to best fit their application, budget and the configuration of their laboratory – all without compromising on water quality or the visual appeal of the unit. PURELAB® Chorus systems are particularly well suited for use in laboratories with limited laboratory space and those that must retain precise control over dispensing methods and storage options. ELGA LabWater has a presence in over 60 countries across the globe, with PURELAB® Chorus systems being rolled out throughout.
The right level of purity for every application
The PURELAB® Chorus range includes three water purification systems specifically designed to deliver the necessary water quality at the required through-flow – Chorus 1 for ultrapure Type I+/I, Chorus 2 for pure Type II, and Chorus 3 for general pure grade Type III water.
PURELAB® Chorus 1 produces the highest inorganic water purity available by applying advanced PureSure® deionization, which removes even trace amounts of those ions that could otherwise interfere with ultrasensitive analysis methods such as HPLC, Inductively Coupled Plasma (ICP) Atomic Emission Spectrometry or ICP Mass Spectrometry. Constant real-time total organic carbon monitoring provides complete confidence in the organic purity of the water. In addition, the employment of integrated ultrafiltration/microfiltration, full spectrum UV treatment and full recirculation guarantees the highest organic purity of the water at the point of use, with complete removal of endotoxins, proteins, nucleases and particulates. This makes it ideal for even the most sensitive of applications.
PURELAB® Chorus 2 is the optimal fit for those applications requiring reliable, high purity water with good organic, inorganic and microbial control, but where ultrapure water is not essential. These include electrophysiology, histology and general chemistry.
The third member of the range, PURELAB® Chorus 3, offers the lowest cost of ownership and provides high flow rates of up to 120 liters per hour, all while being simple to operate and easy to maintain. The smart system has an auto rinse function to maintain purity during periods of low use, offers the option of CO2 removal and is designed to allow flow rate to be easily upgraded to meet future demands. As such, it is optimized for all the workhorse applications of the lab, where purity must be effectively balanced against speed to provide the most effective water supply for general use.
Flexibility extending to dispensing and storage
As well as ensuring the desired level of water purity, the PURELAB® Chorus systems work seamlessly with ELGA's Halo dispensing solutions, all of which can be positioned independently from the water purification system for maximal flexibility and ensure that valuable laboratory space is used effectively. The flow is adjustable from drop-by-drop up to two liters per minute, allowing users to fill their containers as slowly or as fast as is needed. ELGA's unique portfolio of storage reservoirs completes the range, offering 15, 30 and 60 liters of compact storage, all designed to reduce the risk of downtime during periods of heavy use, without impacting on water quality.
Matt Boeck, Research Market Product Manager of ELGA LabWater, commented: "A consistent supply of pure water is essential to anyone running laboratory assays - without it results are rarely trustworthy and reproducible. Unlike many other manufacturers of water purification systems, ELGA is one hundred percent focused on producing equipment that delivers reliable and precise water purification, liter after liter, year after year. As such, our customers rely on us to safeguard their water supply so they can focus on what matters most to them – their experiments and results. Our new PURELAB® Chorus product range combines this ethos with an understanding that laboratory space is precious, enabling users to build a system that meets all their needs, from usability to water purity."
Company Information
ELGA LabWater manufactures supplies and services water purification systems for use in laboratories, and which meet the water requirement specifications for general laboratory, healthcare and clinical grades of water. ELGA offices and distributors are located in more than 60 countries worldwide. ELGA is the global laboratory water brand name of Veolia Water Solutions & Technologies.
Veolia Water Solutions & Technologies, subsidiary of Veolia Water, is a leading design & build company and a specialized provider of technological solutions in water treatment. Veolia Water Solutions & Technologies recorded revenue of €2.4 billion in 2012.
---
more about Veolia Water Solutions & Technologies
---
Veolia Water, the water division of Veolia Environment, is the world leader in water and wastewater services. Specialized in outsourcing services for municipal authorities, as well as industrial and service companies, it is also one of the world's major designers of technological solutions and constructor of facilities needed in water and wastewater services. With 89,094 employees, Veolia Water provides water service to 100 million people and wastewater service to 71 million. Its 2012 revenue amounted to €12.078 billion.
---
---
---
---