Members Login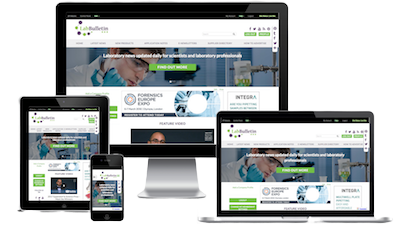 Monthly Newsletter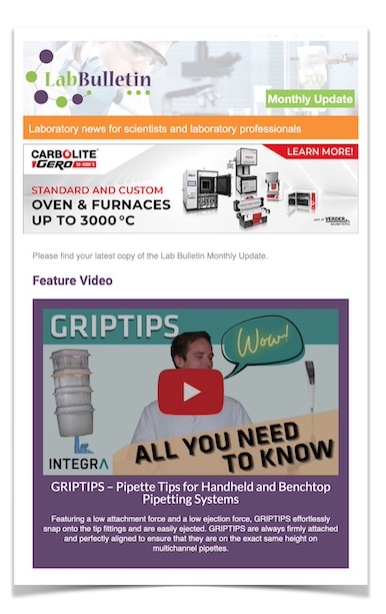 Special Offers and Promotions
Microscopy | Image Analysis
IT Solutions and Laboratory Automation
Dolomite launches novel microfluidic device for advanced cell immobilization and observation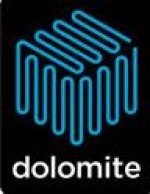 In collaboration with The Gurdon Institute (University of Cambridge), Dolomite, a world leader in the design and manufacture of microfluidic solutions, has introduced the Embryo Immobilisation Chip ideal for the immobilization and observation of embryos or cell aggregates of up to 150µm in diameter.
Live imaging of a large number of small non-adherent samples, for a long time and at high-resolution, has been very difficult to achieve due to movements of the sample during handling processes. Working closely with Bernhard Stauss and The Gurdon Institute, Dolomite has addressed these challenges by developing a novel glass microfluidic device, optimized for high-resolution imaging and high throughput experimentation.
Featuring over 250 well chambers, the Embryo Immobilisation Chip keeps samples in position throughout imaging as well as during mounting from the microscope, allowing observations to be carried out over a number of days. Once viewing is complete, users can easily retrieve samples from the device for further analysis, including fixation, staining or genotyping.
The microfluidic chip can be supplied with a Chip Interface which is compatible with a wide range of standard microscope stage inserts. Offering excellent chemical compatibility and access for optics, the Embryo Immobilisation Chip and Interface enable users to quickly locate and observe the area of interest.
For further information on Dolomite's range of microfluidic chips as well as a complete portfolio of microfluidic products including chips, connectors/ interconnects, valves and custom devices please visit
www.dolomite-microfluidics.com
.

The Dolomite Centre Limited
Established in 2005 as the world's first Microfluidic Application Centre, Dolomite focused on working with customers to turn their concepts for microfluidic applications into reality. Today, Dolomite is the world leader in solving microfluidic problems. With offices in the UK and US and distributors throughout the rest of the world, its clients range from universities developing leading-edge analytical equipment, to manufacturers of chemical, life sciences and clinical diagnostics systems.
Dolomite is pioneering the use of microfluidic devices for small-scale fluid control and analysis, enabling manufacturers to develop more compact, cost-effective and powerful instruments. By combining specialist glass, quartz and ceramic technologies with knowledge of high performance microfluidics, Dolomite is able to provide solutions for a broad range of application areas including environmental monitoring, clinical diagnostics, food and beverage, nuclear, agriculture, petrochemical, cosmetics, pharmaceuticals and chemicals. Furthermore Dolomite's in-house micro-fabrication facilities that include clean rooms and precision glass processing facilities allow to prototype and test all solutions rapidly which ensures a faster development cycle and reduces the time to market.
For more information please visit
www.dolomite-microfluidics.com
.
For more information on The Wellcome Trust/Cancer Research UK Gurdon Institute (University of Cambridge), please visit
www.gurdon.cam.ac.uk
.