Members Login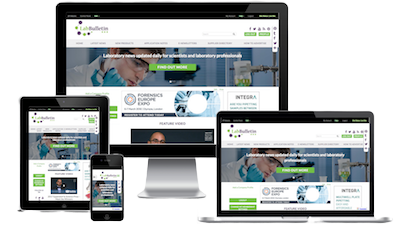 Monthly Newsletter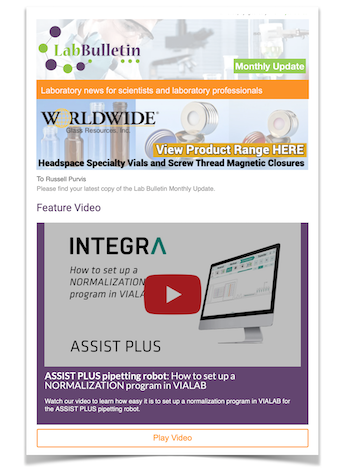 Special Offers and Promotions
Microscopy | Image Analysis
Dolomite and Cavendish Laboratory develop innovative device for optical micromanipulation of cells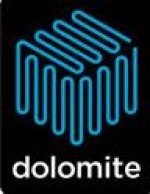 In collaboration with Cavendish Laboratory (Department of Physics at the University of Cambridge), Dolomite, a world leader in the design and manufacture of microfluidic solutions, has designed a glass microfluidic device for a novel laser tool that allows the study of mechanical properties of cells using optical stretching on a single cell basis.
This new device can be used to trap and deform individual biological cells benefiting a wide range of application areas including cancer diagnosis, stem cell analysis and cell sorting.
Working closely with Dr. Jochen Guck and his team from the Cavendish Laboratory Dolomite developed a multi-layered glass microfluidic chip featuring 3 inlets. Its unique design integrates both fluidic and optical fibre channels allowing the chip to be used as a two beam laser optical trap for cell mechanical measurements. One of the fabrication challenges was to ensure the optical fibres were aligned to micron accuracy so that the two laser beams met in a microchannel allowing the cells to be captured.
After aligning, the fluid-borne cells are exposed to laser beams, which stretch them to probe their elasticity. Thus, cancerous cells, for example, can be detected as they are softer than healthy cells. The optical stretcher offers a very cost effective and time efficient solution which compares favourably to traditional methods used to measure cell mechanics.
For further information on Dolomite's design expertise as well as the complete portfolio of microfluidic products including chips, connectors/ interconnects, pumps, valves and custom devices please visit
www.dolomite-microfluidics.com
.
For more information on the optical stretcher and Cavendish Laboratory, please contact Dr. Jochen Guck
http://www.phy.cam.ac.uk/people/guckj.phpThe Dolomite Centre Limited
Established in 2005 as the world's first Microfluidic Application Centre, Dolomite focused on working with customers to turn their concepts for microfluidic applications into reality. Today, Dolomite is the world leader in solving microfluidic problems. With offices in the UK and US and distributors throughout the rest of the world, its clients range from universities developing leading-edge analytical equipment, to manufacturers of chemical, life sciences and clinical diagnostics systems.
Dolomite is pioneering the use of microfluidic devices for small-scale fluid control and analysis, enabling manufacturers to develop more compact, cost-effective and powerful instruments. By combining specialist glass, quartz and ceramic technologies with knowledge of high performance microfluidics, Dolomite is able to provide solutions for a broad range of application areas including environmental monitoring, clinical diagnostics, food and beverage, nuclear, agriculture, petrochemical, cosmetics, pharmaceuticals and chemicals. Furthermore Dolomite's in-house micro-fabrication facilities that include clean rooms and precision glass processing facilities allow to prototype and test all solutions rapidly which ensures a faster development cycle and reduces the time to market.