Members Login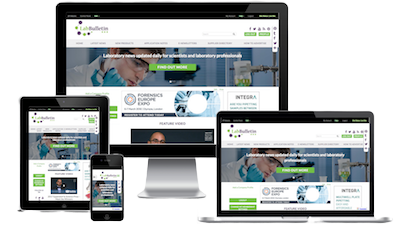 Monthly Newsletter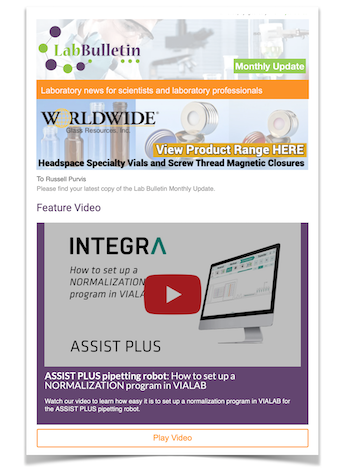 Special Offers and Promotions
Microscopy | Image Analysis
Dolomite Introduces Advanced Droplet Generation System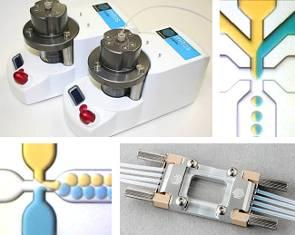 Dolomite, a world leader in microfluidic design and manufacture, has introduced the modular Droplet Advanced System, which enables users to produce more than 10,000 highly monodispersed droplets per second, ranging from Ø 20 to 250µm. Developed for more experienced researchers, this system is the latest addition to Dolomite's Micro Droplet System range and provides a flexible, high-performance solution for droplet formation. Providing a complete solution which contains all required pumps, connectors and chips, this system is ideal for a wide range of development work in droplet microfluidics, including applications such as high throughput chemistry and biology.
The Droplet Advanced System provides a pulseless and stable liquid flow, with a wide pressure range of 0 - 10bar. The pressure driven pumps and flow resistors enable precise control over flow rates and droplet size, providing a highly advanced and flexible solution for droplet formation. In addition, quick changes to flow conditions enable fast optimization of droplet parameters.
A broad range of accessories, including high-speed optical systems, larger reservoirs, reagent kits and flow sensors provide an additional level of user flexibility.
For bespoke applications, Dolomite designs and manufactures custom chips. For further information on Dolomite's custom capabilities, the complete range of Micro Droplet Systems as well as Dolomite's portfolio of microfluidic products, including chips, connectors/interconnects, pumps, valves and flow sensors, please visit www.dolomite-microfluidics.com.