Members Login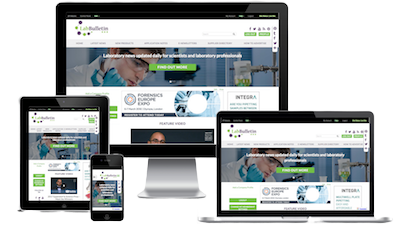 Monthly Newsletter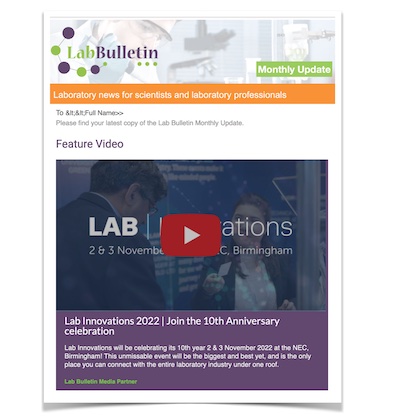 Special Offers and Promotions
Microscopy | Image Analysis
Dolomite Provides Pulseless Liquid Flow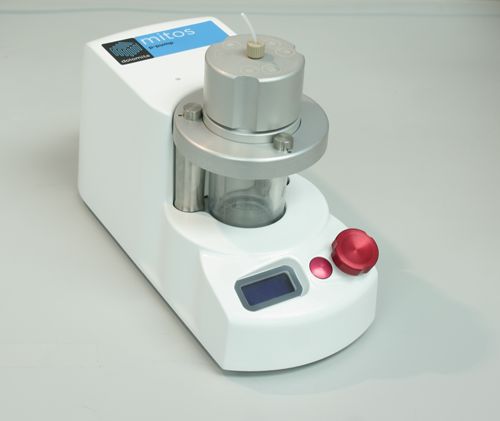 Royston, UK (2nd November 2009) – Dolomite, a world leader in microfluidic design and manufacture, has introduced the Mitos P-pump to provide a pulseless liquid flow using a precise pressure driven pumping mechanism. With excellent response time and accuracy, such pressure driven flow is ideal for microfluidic systems where highly stable flow is required for applications such as droplet formation. The P-pump will be on display for the first time at µTAS in Korea from the 1st to the 5th November. Subsequently, it will make its first European appearance at Compamed in Germany from 18th to 20th November.
Operating over a wide pressure range of 0 – 10 bar, the pump is suitable for use with systems of high fluidic resistance. The design features a lockable pressure chamber for safety, which is easily accessible and accommodates a wide range of standard and non-standard fluid vessels. With the ability to contain samples from 100 µl to 30 ml, the pump uses fluid directly from the container, to produce no mess or waste.
The Mitos P-pump works with laboratory nitrogen or Argon supply, gas bottle or compressor, making set-up quick and easy. Furthermore, user control is via an intuitive twist-and-click knob and display.
For further information on the Mitos P-pump, please visit booth 20 at µTAS or Hall 08/a stand C31 at Compamed. For information on the complete range of microfluidic product offerings from Dolomite, including chips, connectors, pumps, valves and flow sensors, please visit
www.dolomite-microfluidics.com
.
The Dolomite Centre Limited

Dolomite is a global leader in the design and manufacture of microfluidics devices. With offices in the UK, US and Japan and distributors throughout the rest of the world, its clients range from universities developing leading-edge analytical equipment, to manufacturers of chemical, life sciences and clinical diagnostics systems.
Excellent microfabrication facilities that include cleanrooms, precision glass processing facilities and applications laboratories were established with £2m in funding from the UK Department of Trade and Industry's Micro and Nano Technology (MNT) Manufacturing Initiative. Dolomite's expertise includes top quality engineering and scientific staff with strong backgrounds across the broad range of disciplines required for success in bringing microfluidics applications to the market, including chemistry, biotechnology, control system development, electronics, physics and instrument design and supply.