Members Login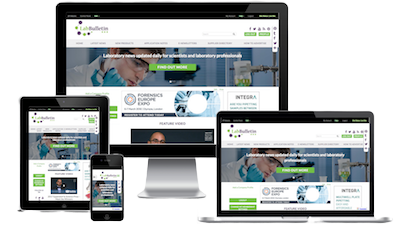 Monthly Newsletter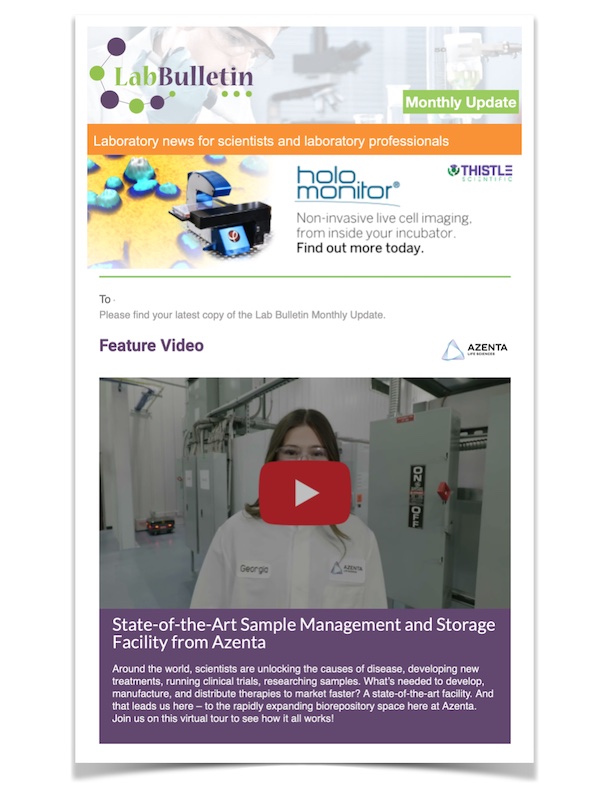 Microscopy | Image Analysis
IT Solutions and Laboratory Automation
Delivering Pump Solutions for Chemical Process Development
New Case Study from Cole Parmer
HEL Group chooses Masterflex® pumps for bespoke phase separation automated reactor system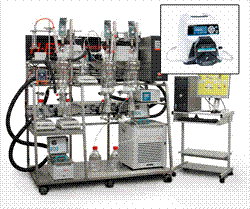 International company HEL specialises in process safety and development and provides pre-pilot scale chemical reactors and systems to the pharmaceutical, fine chemical, petrochemical industries and academia.
HEL's project team prepared three automated reactor systems for a process chemistry application in which the client required phase separation. The client needed an automated system and HEL project leaders turned to Cole-Parmer for help in outfitting the system with the correct pumping technology.
Chemical reactor systems require a pump system that can deliver an accurate volume of fluid while maintaining purity. Cole-Parmer recommended its Masterflex® peristaltic pump for this application. The robust Masterflex® range of pumps offers high accuracy. Additionally, the only wetted part is the pump's tubing, ensuring high purity. "The wide variety of Masterflex tubing formulations includes chemically compatible tubing that meets EP, USP, FDA, 3A and NSF approvals. Replacing the tubing is very easy and quick, simplifying clean-down processes and avoiding cross contamination" explained Colin Heathfield, Technical Sales Manager and fluid handling specialist at Cole-Parmer.
The drives are available in analogue, digital, or command protocol control options, enabling easy integration into HEL's ELS control software. Each HEL application requires a customised approach, as well as good understanding of the customer's requirements. In this case, after discussing the options with a Cole-Parmer technical expert, HEL selected a Masterflex® L/S® Precision Standard Drive ideally suited for metering, feed, and transfer applications. To complete the pump system, they included a Masterflex® L/S® Easy-Load® II Pump Head for Precision Tubing, and Masterflex® Chem-Durance® Bio Tubing.
"We rely on Cole-Parmer's knowledge of pumping technologies and liquid measurement to complement our automated reactor system expertise. When I call a technical specialist at Cole-Parmer, I can be sure that the right solution will be specified for my client's application," commented Dr Jasbir Singh, HEL's Managing Director. "This is particularly important to us because most of our customers require a degree of customization and we need to be able to respond with appropriate and cost-effective solutions."
For further information about Masterflex® pumps
click here

About HEL
Established in 1987, HEL is an international company that specialises in research and pre-pilot scale chemical reactors and related data logging/automation tools for the process R&D in the pharmaceutical, fine chemical and petrochemical industries. HEL's products include both off the shelf and custom designed products, with manual or fully automated controls, low and high pressure / temperature applications, single and parallel / multi vessel products.
About Cole-Parmer
Cole-Parmer has been a leading global source of laboratory and industrial fluid handling products, instrumentation, equipment, and supplies since 1955. Our product lines, including popular brand names such as Masterflex®, Oakton®, and more, are sold through company-owned customer channel outlets and a strong network of international dealers. Cole-Parmer responds with excellence to customer needs, and offers application expertise and technical support. For more information, contact Cole-Parmer, Unit 3 River Brent Business Park, Trumpers Way, Hanwell, London W7 2QA. Call +44-(0)20-8574-7556.